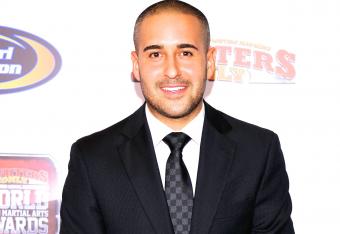 The team of analysts for the UFC on Fox Sports 1 and Fox broadcasts have been providing the most in-depth coverage mixed martial arts has seen in its 20 years of existence.
With a collection of seasoned fight veterans and a handful of well-versed hosts at the helm, the people working the pre- and post-fight shows for the UFC have consistently raised the bar.
For the next installment of "Dropping Knowledge," Jon Anik puts his play-by-play duties on hold to chop up the action for Fight Night 32. The event will once again take him to the chaos that is a Brazilian fight card, as the passionate fanbase has quickly created one of the most unique environments in all of combat sports.
Since joining the UFC fold in late 2011, Anik has been working a hectic schedule that has taken him around the globe and back. From hosting UFC Ultimate Insider to calling the action for cards on Fox Sports 1 and 2, the Massachusetts native certainly keeps himself busy.