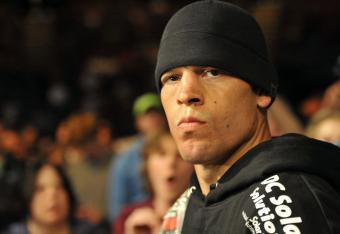 There have been a lot of crazy people and wild characters on the set of The Ultimate Fighter.
Shocked?
Probably not. Considering it's a reality-television show designed to locate and publicize the best young cage fighters in the world, that likely doesn't come as much of a surprise.
More than that, the UFC and the show's producers have actually encouraged antisocial and reckless behavior. After all, the bigger the hijinks and the louder the trash talk, the more camera time you get.
And, in the reality-television business, camera time is the name of the game.