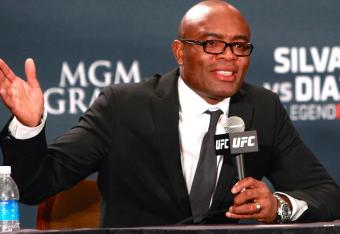 Getty Images
Anderson Silva will be 40 years old before he fights again.
If he fights again.
The consensus pick as greatest MMA fighter of all time convincingly outgunned welterweight Nick Diaz on Saturday at UFC 183. After watching the two enigmatic stars scrap for 25 minutes, the unanimous decision came as a surprise to absolutely no one, except maybe Diaz and his coaches.
The victory completed Silva's comeback from career-threatening injury, but his performance also left unanswered questions and lingering doubts. Diaz was tough and game, but it was difficult to ignore the notion that Silva probably would've finished this fight just a few years ago.
At 39, Father Time may finally be pulling the reins a bit on the former middleweight champion. Even in victory Silva's long-term future remains murky. His handlers think he'll compete in the Octagon again this year, but he also left the door open for retirement.