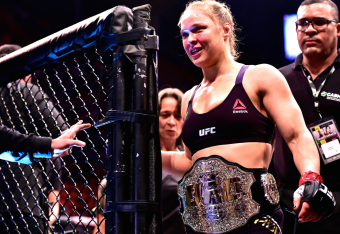 Jason da Silva/USA Today
A lot of things could've been better about UFC 190.
Ronda Rousey's performance was not one of them.
Rousey did almost exactly what she had promised to do on Saturday, steamrolling overmatched challenger Bethe Correia with a wild flurry of punches before knocking her flat just 34 seconds into the first round.
It was the sixth straight defense of Rousey's UFC women's bantamweight title, boosted her undefeated record to 12-0 and stood as an emphatic statement that the rest of her competition—already so far behind—is just never going to catch her.