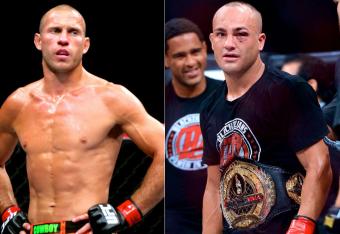 USA Today
For Eddie Alvarez, nearly two years of frustration and heartache ended in an all-out sprint.
On Tuesday, Alvarez woke up the reigning Bellator lightweight champion. By early afternoon, he'd been granted his unconditional release from the company and just a couple of hours later was finally a UFC fighter, booked to take on Donald Cerrone five-and-a-half weeks from now at UFC 178 on September 27.
Without warning, hurry-up-and-wait had become hurry up.
"I'm talking 0 to 100," Alvarez told Bleacher Report's Duane Finley that evening, when the dust had barely settled. "This is exactly what I wanted. I don't think things could have been done any better."