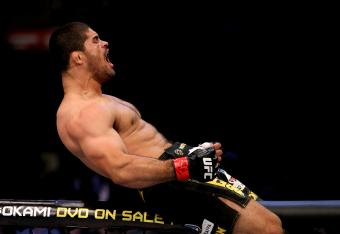 Josh Hedges/Zuffa LLC/Getty Images
Few tears were shed for Rousimar Palhares on Tuesday, as the talented but troubled grappler was stripped of his World Series of Fighting welterweight title and suspended indefinitely, pending an athletic commission inquiry.
At this late and sorry point in the action, the only person in MMA still drying their eyes over Palhares is Jake Shields.
And that's for very different reasons.
It was Palhares' abuse of Shields last Saturday at WSOF 22 that proved the last straw for his fight company bosses—and maybe the final deathblow to his long, strange career too.