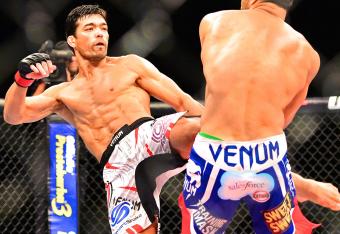 USA Today
At this point, it's one of our sport's most persistent jokes.
Five years after the UFC broadcast team prematurely bellowed the dawn of a new day in the light heavyweight division, the "Lyoto Machida Era" has become the "Rickson by armbar" of squandered potential.
When Machida meets Chris Weidman on Saturday at UFC 175, it may not only represent his last opportunity to recapture a world title but also his final chance to avoid going down as the butt of one of MMA's cruelest memes.
In other words, this is likely Machida's sole remaining shot at finally becoming the man he was always supposed to be.