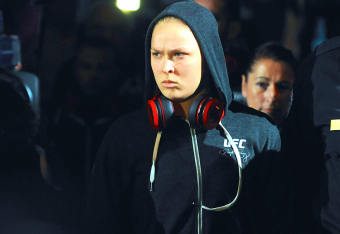 Stephen R. Sylvanie/USA Today
Saturday night's UFC 184 card marks the return of perhaps the biggest current star in mixed martial arts.
Ronda Rousey, the women's bantamweight champion, has never been tested in competition. She has only been pushed past the first round one time, and all 10 of her professional victories have come by stoppage.
Rousey has been so dominant, in fact, that the UFC is now touting her in promotional materials as the most dominant female athlete ever.
To discuss and debate whether Rousey deserves such a lofty place among the elite, our tag team of Jeremy Botter and Jonathan Snowden return with another edition of The Question.