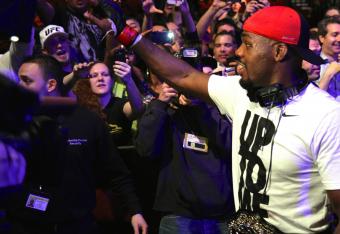 AP Images
What time is it? Depends on whom you ask.
There are those who will tell you the clock struck midnight on the UFC in 2014, and that the fight company's bejeweled, Affliction Brand carriage abruptly turned back into a pumpkin. After a few scant boom years built on the backs of fading or absentee stars, the bust is upon us.
Others paint a decidedly less apocalyptic picture.
To some, it's almost morning in mixed martial arts. After 12 months punctuated by injuries to the UFC's biggest drawing champions, the organization is about to wake from a fretful nightmare and spring back to its feet, ready for an early-morning jog around the neighborhood.