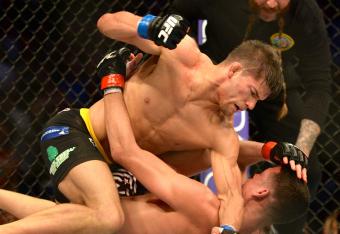 Late Wednesday night, UFC lightweight Josh Thomson began getting a huge influx of calls and text messages to his phone all with the same message: congratulations.
As it turns out, some of his friends and family heard the news before he even found out that he would be receiving the next shot at the UFC lightweight title against Anthony Pettis at UFC on Fox 9 in December.
Thomson was as gracious as he could be receiving the words of encouragement, but in reality he knew that he had nothing to celebrate. Not yet anyways.
"It's nice to know the UFC is giving me the opportunity to fight for their title, but the hard work is just getting started and the fight is the ultimate goal," Thomson told Bleacher Report on Tuesday. "So it's nice to know that everyone cares and is calling me telling me congratulations, but I haven't won anything yet."