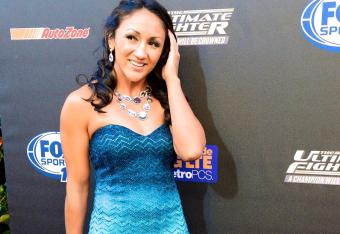 USA Today

Nobody blames Carla Esparza for feeling a little left out right now.
If that is indeed how she feels.
So far, it's kind of hard to tell. As the UFC's first strawweight champion prepares to make the first defense of her title against Joanna Jedrzejczyk on Saturday at UFC 185, you get the impression Esparza is parsing her words carefully.
When she told MMAFighting.com's Marc Raimondi this week that she doesn't think her fight is "being promoted as much as it should be," she also added: "It is what it is. I'm gonna just keep winning fights and then those things will come. I'm not really too focused on that."
When she talked about her frustrations that a relative newb like Paige VanZant scored an individual sponsorship deal with Reebok—the UFC's new exclusive apparel partner—Esparza said: "I'm never gonna hate on someone. I'm not gonna hate on Paige for taking an opportunity that was given to her."