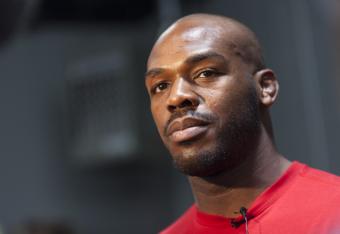 Aaron Sweet/Getty Images
For the first time ever, the UFC will bring its traveling circus to Baltimore on Saturday night, and the best fighter in the world is coming along for the ride.
Jon Jones has not competed since a narrow win over Alexander Gustafsson in September. This time around, he defends his championship against a top light heavyweight with an entirely different skill set than any opponent he has faced thus far.
Glover Teixeira has long been lauded by hardcore fans as one of the best light heavyweights in mixed martial arts, but visa issues prevented him from making his Octagon debut until 2012.
He has not lost a fight since 2005. His 20-fight winning streak is impressive. But does he have what it takes to compete with one of the best talents the sport has ever seen? And, more importantly for our purposes, is he worth gambling on? We'll take a look at the main event and the rest of the main card in the following pages.