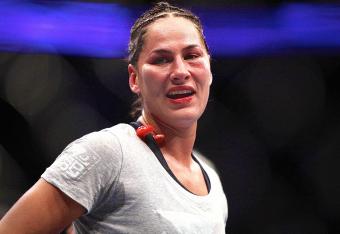 USA Today
In retrospect, perhaps we should've known things weren't going to end well for Jessica Eye when she deleted her Twitter account.
Eye abandoned the social media service on Monday after vehemently denying reports that she'd tested positive for marijuana at last October's UFC 166 and amid heated exchanges with fans and the reporter who broke the news.
"Hope we get to meet one day soon so I can personally tell you how I feel," the UFC women's bantamweight fighter wrote to Bloody Elbow's Brent Brookhouse by way of saying goodbye.
At the time it seemed plausible that Eye simply didn't want to deal with the public criticism as she prepares to fight Alexis Davis at UFC 170 on Feb. 22.