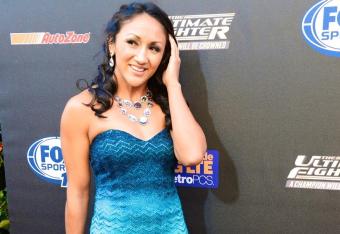 USA Today
In the end, it was perhaps too much, too soon for Rose Namajunas.
They came to the cage as opposite portraits. Namajunas was all bounce and intensity, singing along with Young MC and generally looking like someone who came to Las Vegas to complete her journey.
Carla Esparza, who perhaps won walkout song of the decade by strolling to the cage to the dulcet tones of "Harvester of Sorrows" by Metallica, looked calm and perhaps even a little scared. It was as though the moment had gotten to her and that perhaps she was not ready for it.
But then the fight happened, and we learned what fighters look like when they are walking to the Octagon is not the best of indicators when it comes to what happens in the actual fight.