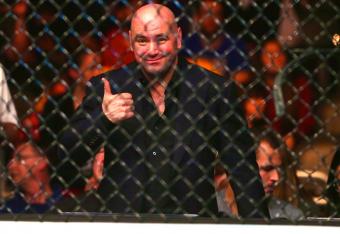 USA Today
Got plans for Saturday night, UFC fans?
No? You better make some.
After this weekend, you aren't going to have much free time until—oh—October or so.
There may not be a UFC event scheduled for Saturday, but beginning next week the fight company launches headlong into the heart of its 2015 schedule. Things are going to get a little crazy.
During the next 27 weeks, the organization will put on 25 of the 46 events scheduled for this year. They will come at a fast and furious pace. It will be a bonanza for fight enthusiasts, a breakneck sprint through a minimum of eight title fights, seven pay-per-views and an endless loop of smaller Fight Night events going down in far-flung locations from Virginia to Poland, New Jersey to the Philippines, Glasgow, Rio and Houston.