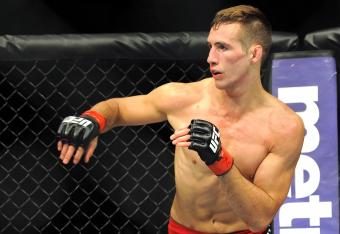 USA Today
There is an art to matchmaking in combat sports.
While some fights come together with natural ease, most bouts are formed through a hectic process of evaluation. Several aspects need to be graded on each side of the table before committing to the matchup.
Whether or not a fight makes sense in the divisional scheme, timing and making sure both fighters stand to gain similar rewards are the most pressing issues that come to mind. Then, of course, there is the most important aspect of a potential fight: Will both competitors be willing to mix it up and put on a show?
The unfortunate part of the process comes when all of these criteria are met and the fight fails to deliver. That said, the UFC showcases far more exciting tilts than flat fights these days, which goes to show just how good Joe Silva and Sean Shelby are at their jobs.