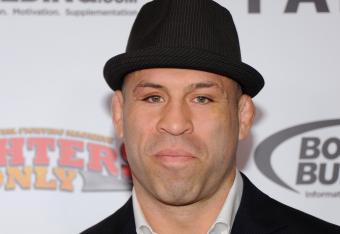 Ethan Miller/Getty Images
The last thing I want is for what I say here today to come off as mean-spirited.
That's not my intention at all.
But this must be said, and it must be said before it's too late. It's a demand I want to make of all fighters, especially the ones in the UFC with big follower counts on Twitter.
Next year, when April Fool's Day rolls around, would you please avoid the requisite "Hey guys, I'm fighting (fill in the blank) at (fill in the blank)" tweets and Facebook posts? Because they aren't funny. I know you think they're cute and clever, and perhaps they would be if, you know, every single other fighter on the UFC's roster didn't use the same April Fool's "joke."
Wanderlei Silva, I'm looking at you.