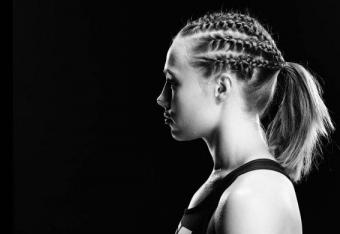 Rose Namajunas
Photo courtesy Fox Sports/UFC
It has been a long time since a season of The Ultimate Fighter felt like a big deal.
I am not telling you anything you don't know. This is not a revelation. The Ultimate Fighter has been stuck on "not interesting" for years. To tell you the truth, I long ago decided the show would continue sliding down into the pit where things that are no longer relevant go to die.
There, it would find itself in decent company, with the final two seasons of The Killing and every international variation of The Ultimate Fighter.
There are so many Ultimate Fighters that I can't even keep track any more. I understand they are talent development tools used only to build up new international stars. But as with the North American version in recent seasons, the actual talent level on the show has been marginal at best for a long time.