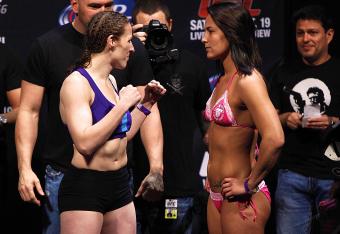 It was less a scream and more a wail—Banshee-like, plaintive and haunting.
Roxanne Modafferi, beloved by MMA nerds around the world, had just fallen short against Jessica Rakoczy on The Ultimate Fighter. But her subsequent primal scream seemed like it was more than an expression of personal disappointment.
It was for all of us who have done our parts, big and small, to support women stepping into the cage and proving that they, too, can be fighters. It was a scream, not just for herself, but for all those who had walked the same path, working together to build the sport of women's MMA from the ground up.
Because Roxanne was not alone; One by one, the remaining pioneers of women's MMA were being picked off. And there wasn't anything they could do about it.