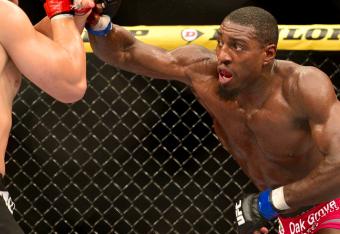 Jason Silva/USA Today
The news that Phil Davis has agreed to a multiyear deal with Bellator should not come as a surprise to anyone. But it is a further indication that the landscape of mixed martial arts has changed since the 2014 ousting of Bjorn Rebney and his replacement by longtime promoter Scott Coker.
Bellator vs. the Ultimate Fighting Championship is not a true competition. Not yet. There are a good many miles between where Bellator currently sits and where they need to go in order to be taken seriously as a major threat. The UFC is still a brand name for mixed martial arts, and that is a hefty thing to overcome for any company looking to make some noise in the space.
And the departure of Davis does not even begin to signal a death knell. The UFC had the option (as they do with every single one of their contracts) to match any offer Davis received from Bellator, and they elected not to exercise the option.
That should tell you all you need to know about the UFC's thoughts on Davis. If they considered him an important player, he'd be back in the UFC fold no matter what Bellator offered him. One look at the 2014 situation with Gilbert Melendez will tell you that the UFC doesn't mind paying handsomely to match outside offers, if only they consider the fighter worth matching.