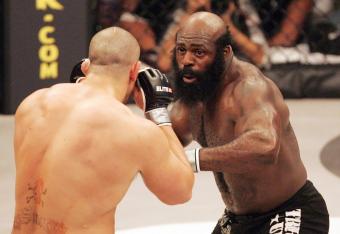 Rich Schultz/Associated Press
Last fall, Scott Coker surprised just about everybody by announcing that Tito Ortiz and Stephan Bonnar would face off in a headlining Bellator event.
Two aging UFC veterans, long past their best days, fighting in a main event? It didn't make sense—at least to hardcore MMA fans. They said it was an embarrassment to the sport of mixed martial arts and set the sport back years.
But then the fight happened, and millions tuned in to watch. It was an absolutely terrible bout, but it was also the highest-rated MMA fight on cable TV in 2014. Coker was on to something.
So it should not have surprised a single soul on earth when Coker dipped back into his bucket full o' spectacles and dusted off two fighters even older than Ortiz and Bonnar: Kimbo Slice and Ken Shamrock.