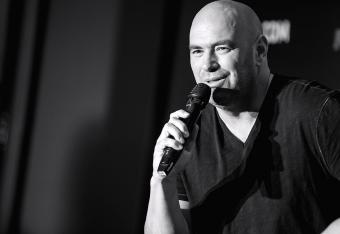 Getty Images
Damned if they don't, damned if they do.
That's the feeling I had at the conclusion of Wednesday's Ultimate Fighting Championship news conference on performance-enhancing drugs.
For years, observers of mixed martial arts have scoffed at the UFC's seemingly lackadaisical efforts to control PEDs. Rightly so. While it was never an official stance, it felt like the promotion didn't care so much about PEDs in mixed martial arts unless it affected their bottom line.
Even then, Dana White famously trumpeted they were regulated by the government, as though those were the magic words that eliminated all of the tough questions about drugs and testing for drugs and whether or not a good portion of the UFC roster took PEDs.