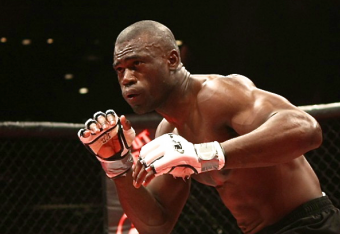 There may not have been a more hyped fighter with equally devastating results in Ultimate Fighter history than this year's finalist Uriah Hall.
From day one to get into the house when Hall showed off his flashy striking style combined with slick ground technique, the Jamaican-born competitor was an early favorite to go far in the competition.
His stock rose even higher when he launched his right leg in a spin kick that landed with an emphatic thud on the jaw of Adam Cella in a preliminary-round matchup. The knockout sent Cella crashing to the mat like a tree cut down in the forest. Everyone in the gym that day, including UFC President Dana White, were left with gaped mouths and jaws on the floor marveling at what Hall had just done.
Hall's reign of terror continued when he knocked out Bubba McDaniels with a single punch in the first round of their fight. He found a way to top even that performance when he finished Dylan Andrews with strikes. Oh yeah, the strikes Hall landed were thrown from the bottom stuck in Andrews' guard—a rare feat in mixed martial arts.