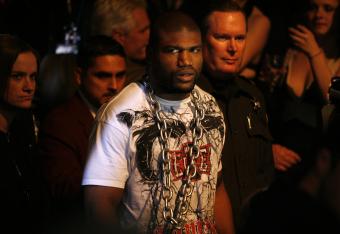 Eric Jamison/Associated Press
It's fairly common in combat sports for people to say they don't believe in luck.
Perhaps we have Dan Gable to thank for this. The legendary amateur wrestler and coach is fond of imploring people to "make their own luck" during autograph signings and speaking events. There is an even older adage, often attributed to Thomas Jefferson, which insists, "I am a great believer in luck, and I find the harder I work, the more I have of it."
It's easy to see why such notions appeal to MMA types. Nobody wants to pour his guts into a grueling life as a professional fighter, one filled with the drudgery of training camps, the pain of injury and worries over long-term health risks, only to think the end result depends largely on chance.
The truth is, however, you just can't control a lot about this sport.