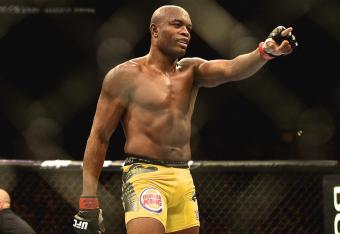 Mark J. Rebilas/USA Today
Bleacher Report lead mixed martial arts writers Jonathan Snowden and Jeremy Botter have banded together—much like a modern-day version of Wham!—to take on the most important questions facing the MMA world. Welcome to The Question.
In his last two fights, the once-great Anderson Silva was knocked unconscious and had his leg snapped into pieces. It seemed like an ignominious end to an amazing career.
But rather than go gently into that good night, the 39-year-old Silva decided to carry on. He main events UFC 183 this weekend, taking on former welterweight challenger Nick Diaz.
Does Silva still have what it takes to compete with the world's best? Let's discuss.