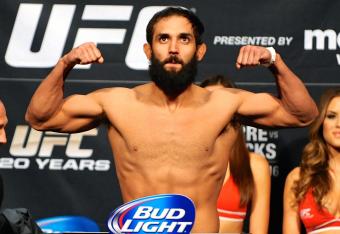 Stephanie R. Sylvanie/USA Today
Georges St-Pierre's decision to walk away from the Ultimate Fighting Championship may have been met with groans from fans and from the halls of the UFC's office. But for the rest of the fighters inhabiting the division, it has been a blessing.
No longer are they faced with the prospect of slowly rising up the divisional ladder, only to be smothered and sent packing by St-Pierre's win-at-all-costs wrestling style.
Now, there's a new champion, and the division is interesting once again. More importantly, there are opportunities aplenty for new challengers to rise through the ranks.
Today, we take a look at the state of the welterweights, from the top of the heap to a prospect that could make some noise over the next 24 months.