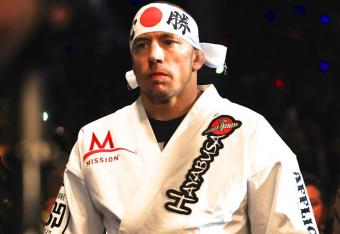 USA Today
For the moment, there is little debate over who is the greatest MMA fighter of all time.
Anderson Silva is the GOAT and has been for some years now, after building a resume that not even two disastrous losses to Chris Weidman could undercut last year. With current stars like Jon Jones and Jose Aldo still building their cases and legends like Royce Gracie, Matt Hughes and Fedor Emelianenko fading further into the past all the time, Silva's claim to the throne appears safe.
Or does it?
With The Spider set to return to the UFC in January and reports that Georges St-Pierre is also training for a potential comeback, could the mantle of greatest of all time actually be up for grabs during 2015?
Maybe, if things work out a certain way.