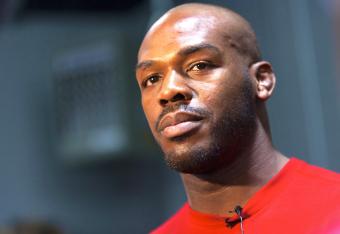 Getty Images
The marriage between the UFC and its biggest stars has never been perfect.
Jon Jones took his turn proving that point (again) on Monday, after Dana White needlessly put the light heavyweight champion's business in the streets during an "exclusive interview" with UFC.com.
Jones, White claimed, is balking at a rematch with Alexander Gustafsson, and the two parties are headed for a Thursday sit-down where we assume grievances will be aired and the bargaining begun.
White was clear about where he stands on Wednesday, telling the titlist's home-away-from-hometown Albuquerque Journal that it's Gustafsson or bust for Jones.