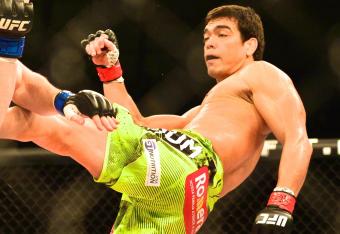 USA Today
Perhaps the biggest and best compliment we can pay Lyoto Machida vs. Luke Rockhold is that it feels completely necessary.
In an MMA world now defined by dilution and excess, this is one we must absolutely have. When the two middleweights meet on Saturday in the main event of UFC on Fox 15, theirs will be among the most anticipated non-title fights of the year so far.
It will be steeped in meaningful stakes and will play out on the mainstream stage provided by network television.
Oh yeah, and it also stands to be a whole lot of fun.