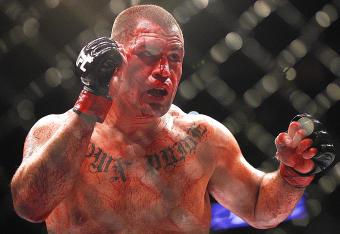 Cain Velasquez and Junior dos Santos will go down in UFC history as the great heavyweight trilogy that wasn't. Dos Santos took the first fight in just over a minute when Cain was seriously injured. In the 10 rounds that followed, he never again came close.
Velasquez delivered an extended beatdown rivaling anything we've ever seen in the Octagon, not once, but twice. At UFC 166 the beating was so one-sided and ugly that everyone but the medical professionals on hand wanted to see the fight stopped. Velasquez landed power shots over and over again until, inevitably, dos Santos couldn't even stand.
This wasn't a rivalry. It was a rout.
Now that dos Santos is in his rear-view mirror, the inevitable question becomes who's next for the champion? If dos Santos, who has likewise run through the heavyweight division, isn't a match for Velasquez, is anybody?