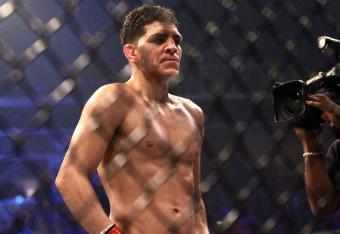 USA Today
Sometimes you miss something without even consciously knowing it was gone. It's a nagging feeling, one that tickles the back of your brain. You sense something isn't right but can't always put your finger on exactly what's been absent from your life, what's made your dark, endless, dreary existence just a smidgen worse than it's always been.
Don't worry, though. If you're a mixed martial arts fan I've pinpointed it for you. What's been missing is an edge. For such a controversial sport, it seems, MMA is awfully staid and traditional. Fighters hug it out, compliment each other for their performance and offer endless platitudes about the "grind" and the value of hard work.
Frankly it can be boring as hell.
MMA needs a spark. It needs its Chael Sonnens, inexplicably confident and voluble in the face of stark reality. It needs its Jon Jones, flashy, cocky and inexpressibly amazing.
And it needs a dose of punk rock, a dangerous vibe that reminds us that this all started with Helio Gracie street fights and Jeremy Horn choking some dude in a warehouse in front of 17 violence-mad lunatics.