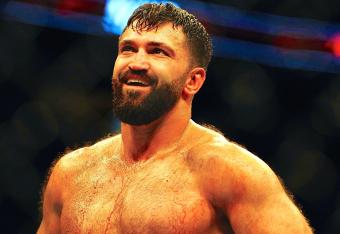 USA Today
Andrei Arlovksi, world heavyweight title contender?
This seemed a ludicrous idea in March 2013, when Arlovski lost to former welterweight and future light heavyweight Anthony Johnson. Arlovski just didn't have what it took anymore. Not to compete at the highest level.
It seemed far-fetched even yesterday morning. Arlovski was scheduled to face Antonio "Bigfoot" Silva on the UFC's Fight Pass service on Saturday night, and a Silva win seemed a foregone conclusion. Even UFC commentators Jon Anik and Kenny Florian were in on the act: The storyline for Arlovski centered on whether or not he had anything left.
As it turned out, Arlovski did have something left. He melted Silva, knocking him out in the first round. It eliminated nasty thoughts of Arlovski's controversial (and terribly boring) split decision over Brendan Schaub in his last bout, and perhaps even served notice that a new (old) heavyweight contender had arrived. Indeed, Anik's push after the fight—perhaps spurred on by the voices in his head—was that Arlovski was a new contender in the heavyweight division despite being ranked 14th going into the fight.