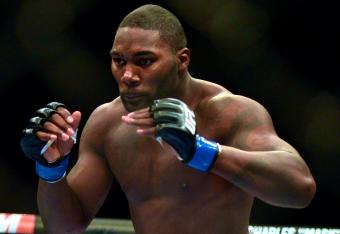 USA Today
It occasionally seems like becoming UFC champion is the worst thing that could ever happen to a professional MMA fighter.
It may be the biggest prize in the sport, but there is mounting evidence that UFC gold is bad for your health. Take Saturday night's UFC 187 for example, where Daniel Cormier and Anthony Johnson will vie to become light heavyweight champion only after the last light heavyweight champion's life imploded.
If this were an isolated incident, you could just blame it on Jon Jones' personal issues and move on. In truth, however, this weekend marks the third time since the beginning of 2014 that the UFC has had to crown a new champion under somewhat ugly circumstances.
It started with Georges St-Pierre's public breakdown in the wake of his hard-fought UFC 167 victory over Johny Hendricks in November 2013. Seven years on top of the welterweight division had clearly taken their toll on the French Canadian phenom, and after he officially began an indefinite sabbatical from MMA in December of that year, it took three months to set Hendricks up with a bout against Robbie Lawler for the vacant title.