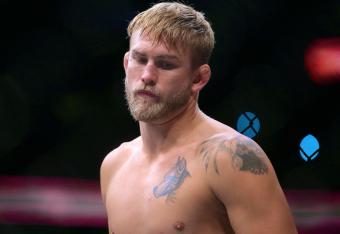 USA Today
There was legitimate tension the last time we saw Alexander Gustafsson in the UFC Octagon. A single question lingered in the air.
Had the young Swede—blond beard glistening with sweat, piercing blue eyes radiating hope—won the UFC light heavyweight title from the great Jon Jones?
The fact we were even asking said volumes about Gustafsson's performance that night. No one else had come close to testing Jones, not even former champions like Lyoto Machida, Rashad Evans or Quinton Jackson.
Gustafsson had made him work for it.