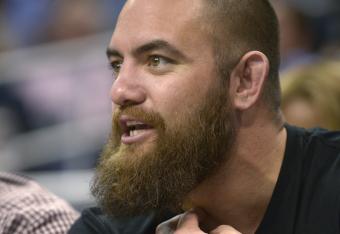 Phelan M. Ebenhack
Concussions and brain injuries are hot topics in sports.
Over the past five years, the National Football League has instituted new rules designed to minimize head injuries for its athletes. Deep research into chronic traumatic encephalopathy (CTE) has led to a wider discussion about athlete safety at the professional and youth levels.
Mixed martial arts is no different.
As a whole, fighters are becoming more cognizant of the long-term damages they accrue during their time in competition. But they are also increasingly aware of the potential dangers that await those who spend too much time sparring against teammates in the gym.