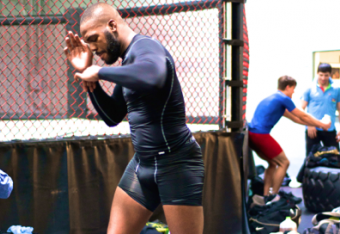 Getty Images
ALBUQUERQUE, N.M. — It's 8:45 in the morning, and I'm standing in the lobby of the famed Jackson/Winkeljohn Mixed Martial Arts gym. Photos of the gym's fighters through the years line the walls, and the gray reception desk is covered with boxes and mail.
Jackson/Winkeljohn is not what you expect a famous gym to look like. It has churned out champions for years and has been home to some of the most famous fighters in the world. Given this, one might expect a large building with high-tech equipment and all the latest amenities designed to produce incredible athletes.
That is not the case.
The gym is modest, located in what might best be described as a sketchy part of town. It is one of those places where, unless you know exactly where you're going and what you're looking for, you might not find it at all and end up in a place you don't want to be.
There are mats and there is a cage, but there is not much else.