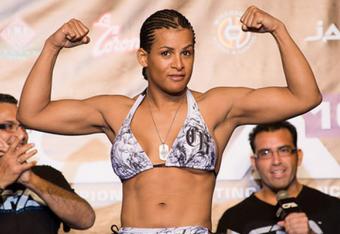 Credit: Championship Fighting Alliance
Fallon Fox's fifteen minutes of fame was inevitable the moment she got a phone call that changed everything.
It should have been a time for celebration, a dinner to celebrate the launch of something new. Fox, in just her second professional fight, had won in devastating fashion, knocking out poor Ericka Newsome with a brutal knee in the clinch.
The ringing phone, and the reporter on the other end, changed the mood, glee turning to gloom in just a few seconds. The gist?
"I know."
The reporter's words were as chilling as they were inevitable. Her secret, one she had kept close to her heart for seven years even from close friends such as her trainer Joe Smith, was about to become very, very public.