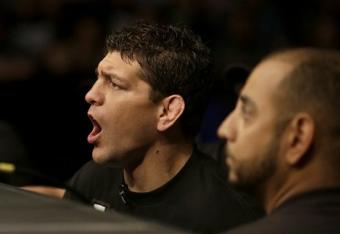 Jeff Chiu/Associated Press
Funny thing about these mixed weight "superfights."
They always sound great in theory.
Maybe when you're just spitballing ideas over a couple cold ones at the local watering hole, weight classes seem negotiable. Perhaps when you're trying to dream up a bestselling pay-per-view event on the whiteboard at Zuffa LLC world headquarters, the rules feel like they were made to be bent.
A couple days out from actually watching welterweight Nick Diaz fight middleweight legend Anderson Silva at UFC 183, however, nobody could blame you if you're having second thoughts. Will this get ugly? Is this really something we all want to watch? Both reasonable questions.