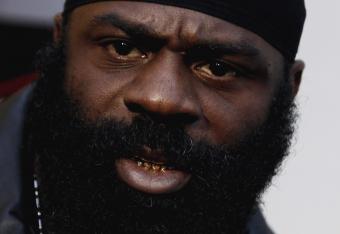 Matt Sayles/Associated Press
Scott Coker seems to have a winning formula for television success.
The formula goes a little something like this: Fill up a card with great prospects and great style fights. Upgrade your presentation with a mixture of World Wrestling Entertainment and PRIDE, tossing in a little bit of rock-concert action on the side. Set yourself apart from the competition by creating custom entrances, lighting packages and music. Give each fighter a memorable and branded identity.
And for the main event, sign two fighters with name value, and pit them against each other. It doesn't matter if they are old. It does not matter if they were never a champion. The only thing that matters is that they have recognizable names.
And not just to the hardcore mixed martial arts community. They'll be watching anyway, because that is what they do. They need to be recognizable to the casual fans who tune in once or twice a year, at most. They need to capture the attention of the people who started watching MMA back in the early days of The Ultimate Fighter, or when Brock Lesnar began pulling astronomical pay-per-view numbers.