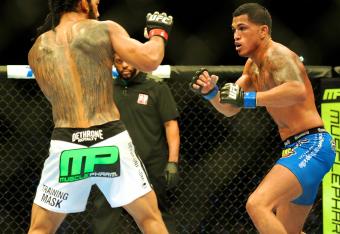 USA Today
UFC fans have grown spoiled over the years.
This is not debatable. It is fact. Diehard fans of any sport will find a way to argue anything, and I am being quite literal in my usage of the term "literal."
You have a personal list of your own favorite fighters? You can be certain that someone is waiting around the bend, salivating for a chance to tell you why you are a wrong-headed idiot. There is no such thing as personal preference in fandom, because your preference might be different than the guy sitting next to you, and he knows more than you, anyway, because he trains full contact five days a week, bro.
Anything you can think of can be argued, no matter how mundane. You think that, with some proper seasoning, the newly signed Holly Holm is a potential threat to Ronda Rousey's championship reign? No. You're wrong, because this other guy says so. You think Anderson Silva was better than Fedor Emelianenko? You're an idiot, because this other guy says so.