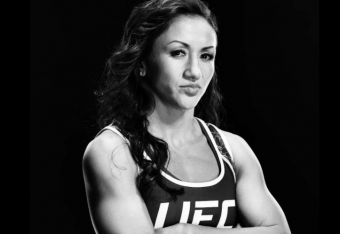 Carla Esparza
Photo courtesy of Fox Sports/UFC
The Ultimate Fighter 20 debuted last week to rave reviews and not-so-great television ratings.
But regardless of the show's ability to capture fan imagination—it has grown long in the tooth over the years—there is no doubt that the latest version of The Ultimate Fighter is the most interesting in years. From the high-level competitors to the unique new seeding and tournament structure, it is a breath of fresh air.
In a house filled with title contenders, only one woman will emerge as the new UFC strawweight champion. Today, we take a look at five competitors who have the inside track to December's championship fight.
Carla Esparza (Seed: No. 1)