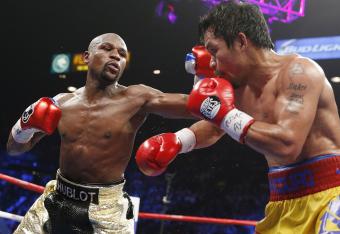 John Locher/Associated Press
The most striking thing about the hysteria surrounding Floyd Mayweather's fight against Manny Pacquiao on Saturday night was the hunger it revealed.
People—millions of them, it seems—were starving for some boxing.
There was a whole world out there primed for the sweet science to make a comeback, or at the very least a world craving the glitz and guttural thrill of a single big-ticket fight night. By the time Mayweather accepted Pacquiao's best shots and spent the rest of their time together scripting another of his patented unanimous decision wins, one thing was clear:
Maybe this didn't turn out to be a "super" fight—but boxing can still turn out a superfight.