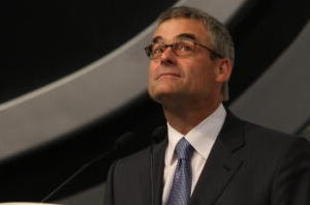 By Rocket All Habs (Photo: Bruce Bennett/Getty Images)
It's certainly not my intention to open a language debate. Frankly, I don't think it has any place in this forum. I would prefer that any position in the Canadiens organization be filled on merit rather than political considerations...
Lists/Rankings
by Miah D.
The Hockey Magazine Sporting News made its choices for their own NHL Awards. The SN conducted a vote among NHL players, coaches and executives to elect the player, the rookie, the coach, and the General Manager of the year...