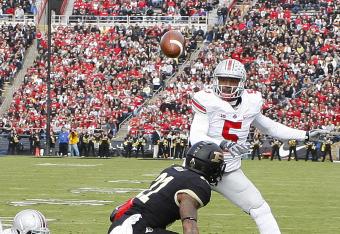 Brian Spurlock-USA TODAY Sports
The Big Ten hasn't had a Heisman Trophy Winner since Ohio State's Troy Smith in 2006. Many thought another Buckeyes quarterback, Braxton Miller, had a good chance of ending that streak this season.
He was named to many a preseason front-runners list, and after setting the Buckeyes record for most yards from scrimmage in a season in 2012, it was a pretty good bet he would be in the race this season.
Yet, in Week 2 of the season, Miller would go down with an injury and his Heisman Trophy hopes went down the drain, as he missed the next two games with a sprained knee.
Since returning, though, things have only gotten better for Miller as time has gone on.