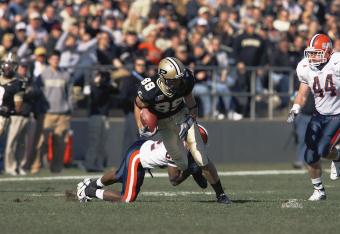 Rivalries are renewed not once, but twice this weekend in the Big Ten and that means anything goes.
The most-played rivalry in major college football gets renewed in a Top 25 matchup between Wisconsin and Minnesota, while winless Big Ten foes Purdue and Illinois clash for the Purdue Cannon.
Those two games couldn't have less in common, but both have extreme significance to each school's standing in the conference pecking order.
Outside of that it could be an ugly week in the Big Ten as division leaders Michigan State and Ohio State take on lowly Northwestern and Indiana respectively.