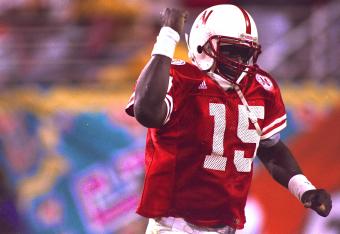 Nebraska's Tommie Frazier, a human highlight reel from another era and one of the greatest college football quarterbacks to ever walk this earth, has been elected into the College Football Hall of Fame.
A reminder: It is the year 2013, and Tommie Frazier is just now getting into the Hall of Fame.
The National Football Foundation made it official on Tuesday, revealing that Frazier would be enshrined along with 11 others. An entire nation of eager college football fans over the age of 30 rejoices, all the while wondering the following.
What took so long? Seriously, was this that hard?