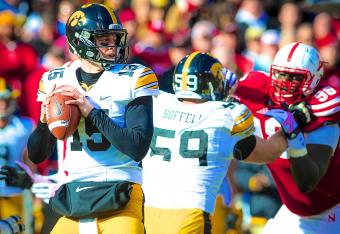 Getty Images
When Iowa Hawkeyes head coach Kirk Ferentz was asked about the Heroes Game being a rivalry with Nebraska, he had some sharp words about where this series was at.
"Yeah, I mean hopefully we can make it one," said Ferentz. "We haven't beaten them in awhile—I mean, like decades."
The Huskers won the first two versions of this game as conference foes, 20-7 and 13-7. After Friday afternoon's 38-17 win by the Hawkeyes, could this game finally be considered an actual rivalry?
Dominating a game the way Iowa did on Friday goes a long way toward making this game a legitimate rivalry.