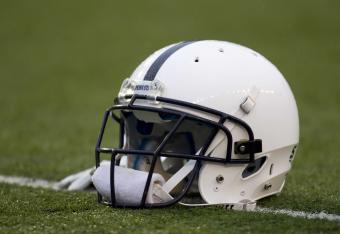 Jeff Hanisch-USA TODAY Sports
A recent Sports Illustrated report has questioned the alleged decision by Penn State athletic director David Joyner to relieve Wayne Sebastianelli of his duties. Sebastianelli was the team's director of athletic medicine and orthopedic surgeon-head physician.
Is this really a big deal?
The report indicates that both former and current players are concerned about the school's health care program.
O'Brien called the report a "character assassination," according to the The Philadelphia Inquirer: