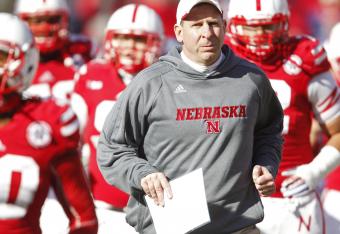 Bruce Thorson-USA TODAY Sports
If you're a betting man or woman, putting money down on Nebraska to lose four games is a pretty solid one. After all, it has happened every single year of the Bo Pelini era.
With the move to the Big Ten and its Legends Division, the Huskers were expected to be immediate players in the conference.
It hasn't exactly happened that way, though, and it has some wondering if the move to the Big Ten was the right one, or if the lack of championships is more about Pelini himself.
Sure, Nebraska reached the Big Ten Championship Game in 2012, but a five-loss Wisconsin team crushed the Huskers, 70-31.