Kobe Bryant Throws Away Season Opener for the Lakers, Sign of Things to Come?
December 27, 2011
Stephen Dunn/Getty Images
On Christmas day, Kobe Bryant, a five-time NBA champion and center of the Los Angeles Lakers' universe, threw away the ball that ultimately led to the Chicago Bulls' Derrick Rose hitting a running one-hander that buried L.A.
Though it was a miscue that could have happened to anyone in that scenario, catching the ball near the sideline is always treacherous when the opponent is trapping, but that play may have been a premonition of Los Angeles' future with Kobe at the helm.
The question that is being increasingly discussed among sports columnists is, should the Lakers use their amnesty clause on the Black Mamba?
Anyone watching the final minute of the Bulls-Lakers matchup knew Bryant would get the ball. It was not solely Bryant's fault that his pass to Pau Gasol was stolen by Chicago's Luol Deng, though.
Gasol should have been moving toward Bryant to make it harder for Deng to get his hand on the ball, or another player could have done a better job to find an open passing lane to Kobe, but Bryant's errant pass helped Chicago punctuate their comeback from an 82-71 deficit with only 3:44 remaining in the game.
I imagine Bryant simply stating "get me the ball" in the huddle prior to his last of eight turnovers against the Bulls, or prior to the obvious play that resulted in Kobe ending up with the ball with four seconds remaining in a failed last shot. Everyone else in the two huddles with Kobe before the failed plays at the end of the Lakers' season opener likely nodded in agreement when Kobe demanded the ball, or nothing was said and it was just understood he would get it. The Bulls certainly knew where it was going.
There is not a player on the Lakers who is going to question Kobe's authority, understandably so given his legacy with the team, but that is going to become an issue as his body continues to grind through additional NBA seasons.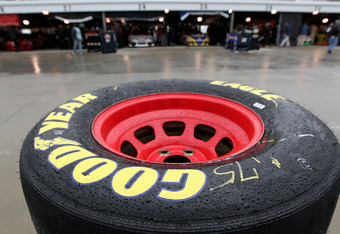 Streeter Lecka/Getty Images
At 33 years old, and with over 48,000 minutes logged in NBA competition, he is slowly wearing down—and the team needs to move on. Bryant is by all measures the current leader of a Lakers team that is only two years removed from consecutive NBA championships, but his tread is starting to show on his laced-up kicks.
Kobe will never accept playing second fiddle on a team that he has led to five NBA Championships, but Gerald Hatten "Jerry" Buss and Co. are going to have to deal with this reality soon, or the franchise will suffer.
Kobe's contract goes for another three years; he is set to earn $25.2 million this year, $27.8 million in 2012-13, and a whopping $30.4 million in 2013-14. The Lakers can keep him around and pay the luxury tax if they choose to sign another NBA superstar, something they need to do to stay in the hunt for another championship with the loss of Lamar Odom to the defending champions Dallas Mavericks, but it may be best to use their amnesty clause on him for (at least) his final season.
At that point, he will have played for well over 50,000 minutes and will be slowing down considerably. Kobe's inevitable transition to the second or third option will not be a pretty one, and it may serve the franchise best to buy out one of the best to wear the purple and gold and use that additional salary cap space to rebuild for the future.
The Lakers management may want to cut the head off the mamba before it bites them in the wallet in 2012 and beyond, and hurts their chances to once again hang another championship banner.