Gretzky Family Christmas Card: Kardashians Have Nothing on Hockey's First Family
December 27, 2011
Michael Loccisano/Getty Images
If one good turn deserves another, then one ridiculous Christmas card deserves an equally silly family portrait for the holidays. 
The Gretzky family Christmas card was leaked, and it will melt your face clean off. Like a 10-minute heavy-metal guitar solo, this is best appreciated for minutes as you take in all the minutiae of the photo. 
Here is the lovely photo made available by Paulina Gretzky's Twitter feed, a gift in and of itself. The portrait says just one thing to its audience, "You just picked a fight with the wrong family."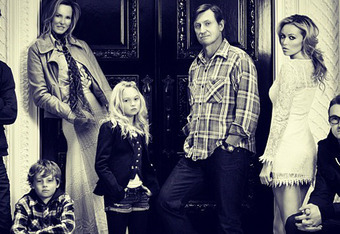 There is hardcore, and then there is this picture of grimaces and frowns that has me thinking the Gretzkys exchanged chainsaws and axes for Christmas as they ate tree bark. 
But this isn't the only over-the-top Christmas card out there right now. This is the season of celebrity families taking the time to spend thousands to show how awesome they are with one perfectly lit portrait. The kings of the hill in that regard have long been the Kardashians. 
By now you have seen their effort, but it bears another look to fully savor the subtle nuances of the self-worth depicted.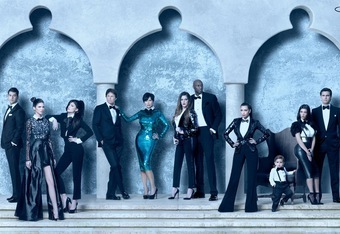 Where you might see a family worth millions, I see a group of adults that failed to see how they looked like the Addams Family before they said, "Cheese."
So it comes down to an assessment of which family rules the art of capturing Christmas cheer in one brief click of the camera. I will say that Gretzky and his family wins this by a bloody hockey nose. 
Perhaps I am biased by "The Great One" instilling a bad ass ethos into the smallest of his progeny. Somehow I believe this clan could lace up and drop three on any adult league hockey team in any town and at anytime. 
The picture is sick, silly and simply bad ass. That is why it checks the Kardashian card into the boards and steals the puck on a breakaway of holiday cheer.