Little Caesars Bowl: Live Score and Analysis of Purdue vs. Western Michigan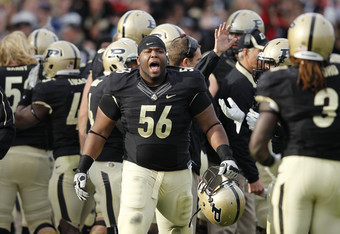 Joe Robbins/Getty Images
Purdue 37 Western Michigan 32 Final
The Purdue Boilermakers play the Western Michigan Broncos today at Ford Field in Detroit at 4:30 EST.
Purdue finished the regular season 6-6.
Caleb TerBush leads the Boilermaker offense. He has completed 67 percent of his passes for 1804 yards and 12 touchdowns since taking over for Robert Marve.
Western Michigan finished their season 9-4.
The Broncos feature an explosive offense that averages over 35 points and 456 yards per game.Their offense is led by quarterback Alex Carder. The junior from Shawnee, Kansas has completed 67 percent of his passes for 3,434 yards and 28 touchdowns.
Jordan White has been on the receiving end of most of those passes. The senior from Cleveland leads the nation with 127 catches for 1,646 yards and 16 touchdowns.
The game should be determined by whether Purdue's defense can slow down Western Michigan's prolific offense.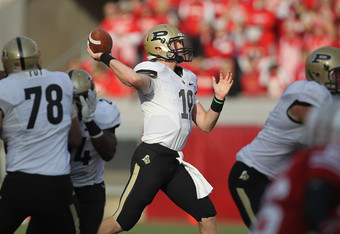 That is the ball game.
Western Michigan is now 0-5 all time in bowl games.
Both Western Michigan and Purdue end their seasons at 7-6.
Purdue tackles Alex Carder for a loss and forces another fumble which Purdue recovers.
That should be the ball game.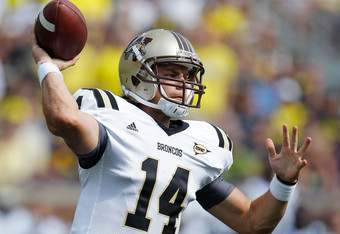 Western Michigan has 2:09 to go 89 yards and win their first bowl game ever.
Jordan White is 43 yards away from the all time bowl yardage record.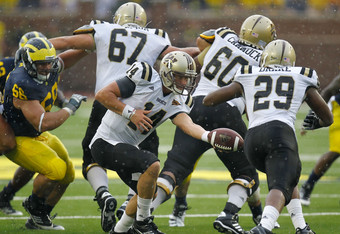 For the second time today, Western Michigan has turned the ball over only to hustle during the run back and strip the Purdue ball carrier. Josh Shaffer has two forced fumbles for the Broncos now.
Hard to believe that Jordan White was only a second team All American.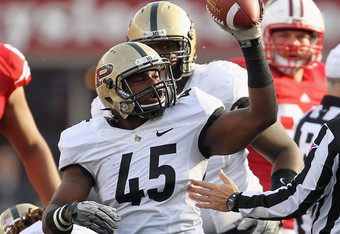 If you knew Jordan White had 127 receptions coming into the game, why would you leave him in single coverage at any point of the game?
Another interception for Purdue. Lots of tipped balls intercepted by Purdue today.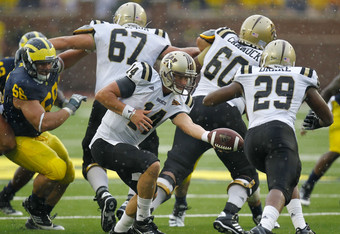 Nice hustle play by Western Michigan.
Tipped pass ends up being intercepted and during the return a Bronco wide receiver strups the Purdue linebacker of the ball and recovers it. Nice to see that kind of effort when they are down by 16.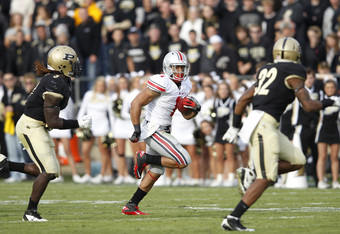 Purdue gets their second stop on 4th down for the game. The Purdue defense has not been good this year but has done a great job of keeping this explosive Western Michigan offense in check.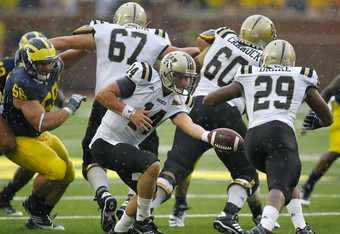 Western Michigan opens the second half by driving down for a field goal and forcing Purdue into a 3 and out.
Purdue then punted which bounced backwards to give Western Michigan the ball in Purdue territory. If the game holds true to the script from the first half then Western Michigan will promptly turn the ball over.
If the Broncos can score here we will have a new ballgame.
Wow! Special teams are coming up huge to Purdue.
After returning a kickoff 99 yards for a touchdown, Purdue recovered ANOTHER onside kick.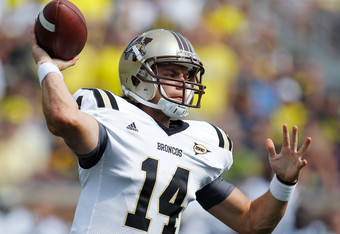 Western Michigan QB Alex Carder has very impressive arm strength. He is throwing darts out there.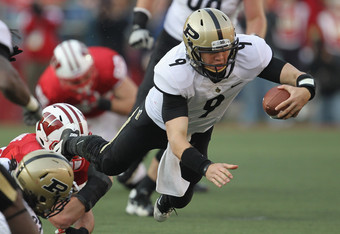 Purdue with a little trickery. Successfully recovers an onside kick after their touchdown.
This looks like the kind of bowl game where both teams are going to let it all hand out. Should be an entertaining one to watch.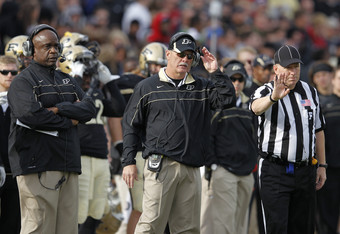 The obviously brought their A-team of announcers for the Little Caesars Bowl.
A linebacker who comes unblocked off the edge to get a sack is not a "bull rush."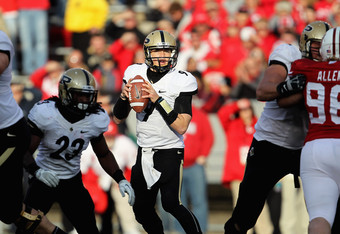 Robert Marve now in at quarterback for the Boilermakers.
Terbush appears to have been injured on the sack and fumble.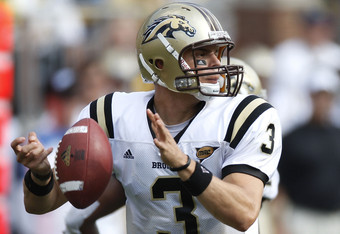 Western Michigan leads in a bowl game for the first time in school history.
A flea flicker after a sacks and forced fumble results in a 41 yard touchdown reception by Jordan White.
Western Michigan fakes the extra point and runs the ball in for a two point conversion.
It is obvious that they are going to pull out all the stops in order to win this game. It is only the first quarter and the Broncos have already run three trick plays.
Lots of hand fighting not called on that 3rd and 14 incompletion. Looks like the refs are going to let them play in the secondary tonight.
Purdue is forced to punt early. Time to see if their defense can stop the Broncos explosive offense.
Western Michigan is 0-4 all time in bowl games so they will be looking for their first win.
Purdue will be looking for their first bowl win since the 2007 Motor City Bowl when they beat Central Michigan 51-48.
There is about 45 minutes until kickoff and the teams are on the field warming up.
Purdue is favored by one point for those who pay attention to such things.
Bowl games typically feature players that you would not expect who step up and make a name for themselves. Will be interesting to see who does that for Purdue or Western Michigan today.
This article is
What is the duplicate article?
Why is this article offensive?
Where is this article plagiarized from?
Why is this article poorly edited?