50 Hottest Soccer WAGs You Must Know for 2012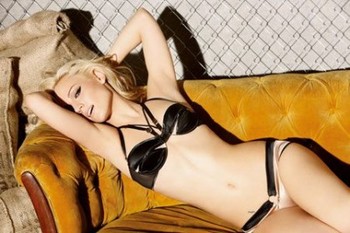 If we're all doomed in 2012, we might as well enjoy some hot WAGs while we wait for the end.
Don't you think?
We think 2012 is going to be a great year for WAGs. We've got tons of up-and-coming players reaching world-football stardom. Along their journey, they're picking up some fine-looking ladies.
And then there are the established internationals. They'll play in Euro 2012 next summer. All their hot wives and girlfriends will be there.
With all that in mind, here are 50 WAGs to watch out for in 2012.
Giuliana Walter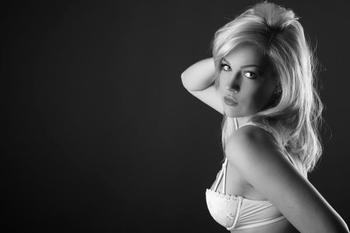 Categories: Up-and-coming, Euro 2012, Germany
This is Giuliana Walter, the rumored ex-WAG of German midfielder Mario Götze. Götze is one of the top young talents in Germany, and his taste in women clearly reflects that.
We're not really sure what Giuliana Walter's title is, but we're sure it's model or actress or something like that. Of course, hottie is a completely worthwhile title, too.
Caroline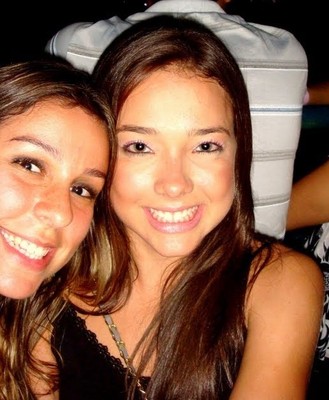 Categories: Up-and-coming, Brazil
Neymar, the next big thing in Brazilian football, became a proud papa back in August at the ripe old age of 19. The mother is apparently this woman, whose first name seems to be Caroline and who was reportedly 17 at the time of birth.
Mmmm-kay.
We're sure we'll get to know Neymar's better half in the coming year.
Jessica Jensen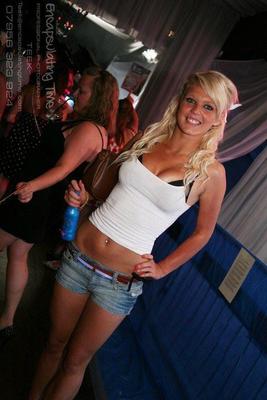 Categories: Up-and-coming, Euro 2012, England
This is Jessica Jensen, a self-proclaimed wannabe WAG who apparently earned the right to remove the "wannabe" tag after an incident with Jack Wilshere.
Jack Wilshere is the reigning PFA Young Player of the Year and an up-and-coming member of the England national team.
Brooke Vincent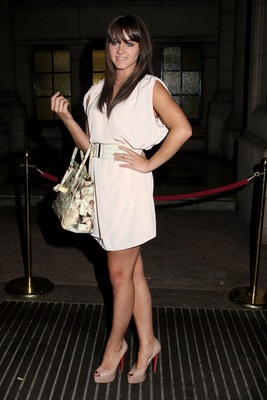 Categories: Up-and-coming, Euro 2012, England
And this is Brooke Vincent, an English soap opera actress who also has been linked with Jack Wilshere.
She just looks like a WAG, doesn't she?
Colleen Rowlands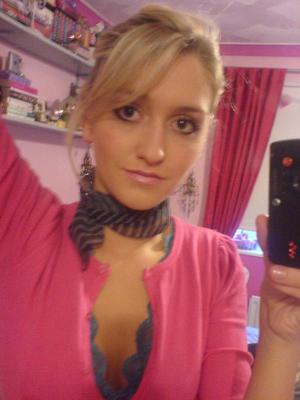 Categories: Up-and-coming
This is Colleen Rowlands. She looks kinda normal now, but she's rumored to be dating/was dating Arsenal's Aaron Ramsey, a Welsh international.
That can only mean one thing: WAG stardom is near.
Sara Carbonero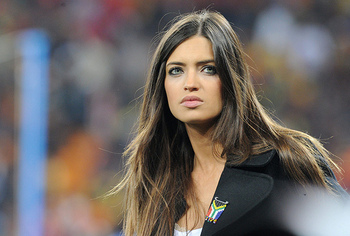 Categories: Superstar WAGs, Euro 2012, Spain
Enough with the up-and-coming WAGs for now. Here's one you know well.
Sara Carbonero, a journalist/sideline hottie, has been dating Iker Casillas since 2009. With Euro 2012 coming next summer, we figure you'll see a lot of her in the coming year.
Cathy Fischer
Categories: Up-and-coming, Euro 2012, Germany
Cathy Fischer is/was the WAG of German defender Mats Hummels, who helped lead Borussia Dortmund to the Bundesliga title last season.
Hummels is also an up-and-coming member of Germany's national team, which figures to challenge for the Euro 2012 title.
Lisa Harder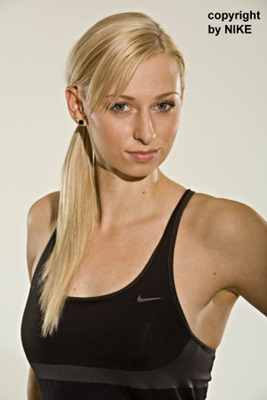 Categories: Up-and-coming
Lisa Harder models athletic clothing and dates/dated Serbian-American footballer Neven Subotic.
Clearly, she looks great as a blonde. In this picture she also looks great as a redhead.
Edurne Garcia Almagro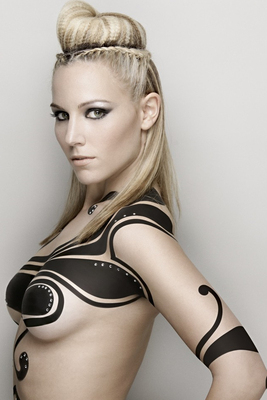 Category: Up-and-coming
Edurne Garcia Almagro, or just Edurne, is a Spanish pop singer. She is/was the WAG of Manchester United and U-21 Spain goalkeeper David De Gea.
Somehow we suspect De Gea isn't too upset that he's been riding the Manchester United bench lately.
Lorena Bernal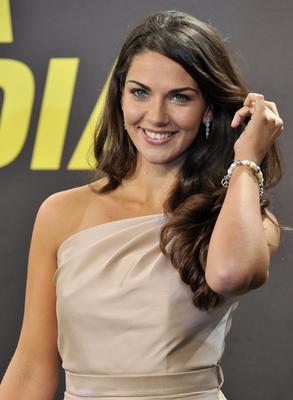 Categories: Spain, breakthrough year
Spanish footballer Mikel Arteta has been around for awhile. So has his wife, Lorena Bernal, a former Miss Spain.
Now that Arteta is playing for Arsenal, we figure both he and Lorena will be in the spotlight more often. If not, she should be.
Chiara Picore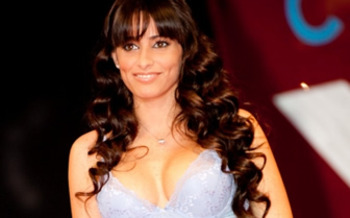 Categories: Up-and-coming
This is Chiara Picore, who is allegedly the girlfriend of Argentine footballer Javier Pastore. Based on this photo, we're guessing she's a model.
Victoria Saravia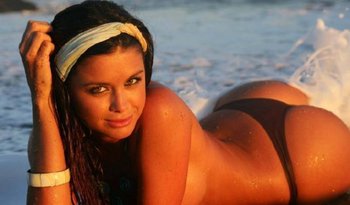 Category: Just because
Victoria Saravia is the WAG of Uruguayan legend Diego Forlan.
Diego is a great player. He's earned it.
Amanda Harrington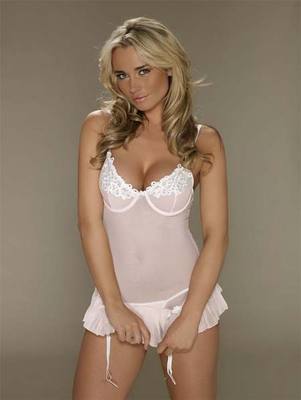 Category: Up-and-coming
Amanda Harrington is an English TV star who is currently involved with Everton's Jose Baxter. She recently partied with Alex Gerrard, WAG royalty.
Alex Gerrard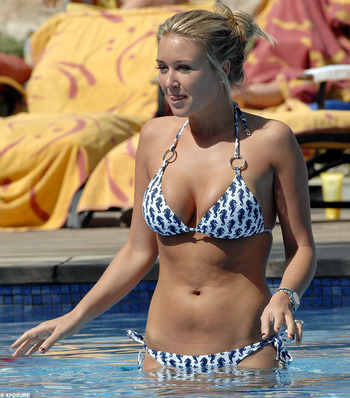 Category: WAG royalty, Just Because, Euro 2012, England
Speaking of Alex Curran/Gerrard, here she is, looking great as always.
She's the wife of Liverpool legend Steven Gerrard, but Alex is a WAG legend in her own right. It's not hard to see why.
We should see a lot more of her next summer during Euro 2012.
Debbie Klinsmann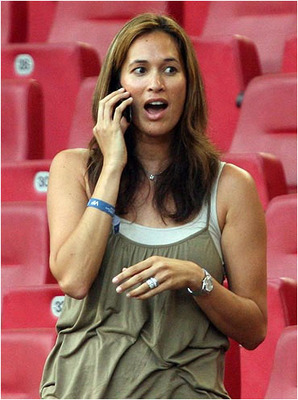 Categories: USA, Coaches' WAGs
Debbie Klinsmann is a former model and current wife of USA manager Jurgen Klinsmann. She's not the hottest WAG ever, but she's pretty cute and she's married to Klinsi.
Here in America, we really like Jurgen Klinsmann. So we like Debbie, too.
Christina Cindrich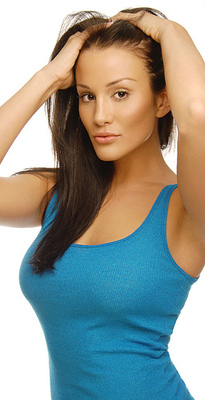 Category: USA
While we're on the subject of Team USA, here's Christina Cindrich, the wife of American defender Oguchi Onyewu.
Yeah, she's pretty hot.
Lara Alvarez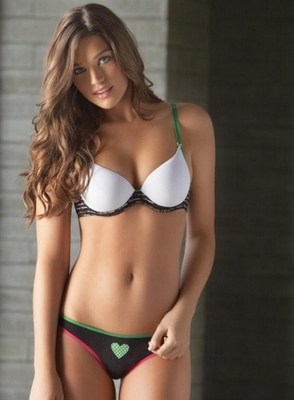 Categories: Euro 2012, Spain
Lara Alvarez is kind of like the new Sara Carbonero, except that there can't be another Sara Carbonero.
Anyway, Alvarez is involved in sports media and is/was involved with Spanish player Sergio Ramos.
Shakira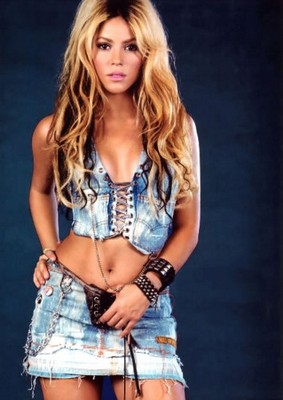 Categories: Celebrity WAGs, Euro 2012, Spain
Everybody knows who Shakira is. Duh! She's a pop singer.
Also, she was at one point involved with Spain's Gerard Pique.
Elisabeth Reyes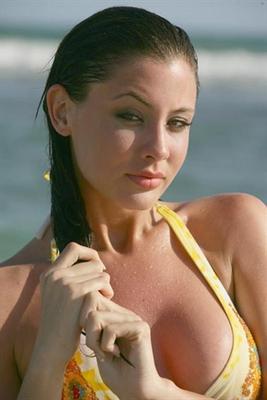 Categories: Repeat WAGs, Euro 2012 (possibly), Spain, up-and-coming
Elisabeth Reyes formerly dated Sergio Ramos. More recently, she's been linked with Spanish up-and-comer Alexis Ruano.
Ruano, 26, hasn't made his full debut for Spain. But he has the WAG part down.
Malena Costa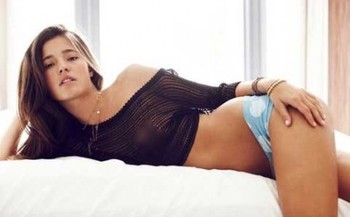 Categories: Spain, Euro 2012
Malena Costa has been romantically linked with Spanish international defender/caveman Carles Puyol.
It's gotta be the Jheri Curl.
Romina Belluscio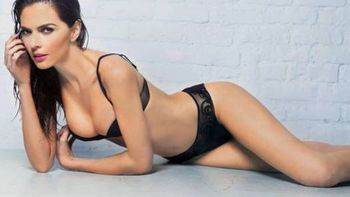 Categories: WAGs in media, Euro 2012, Spain
Romina Belluscio is yet another hot lady who has been linked romantically with Sergio Ramos.
You could make the argument that he's still the prettier member of every relationship he's been in.
Nagore Aranburu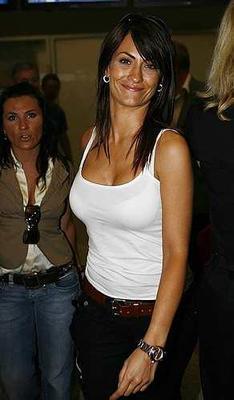 Categories: Spain, Euro 2012
Nagore Aranburu is Xabi Alonso's wife. She's either really hot or freakin' scary.
We can't decide.
Carlota Ruiz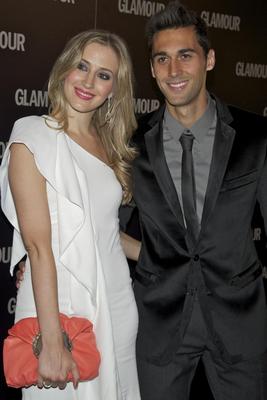 Categories: Spain, Euro 2012
Carlota Ruiz is the wife of Real Madrid defender Alvaro Arbeloa, who has 32 caps for Spain.
The childhood sweethearts had their first child, a girl, in April 2010.
Sarah Brandner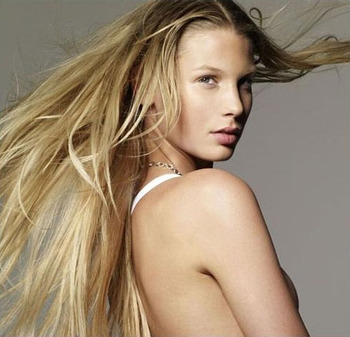 Sarah Brandner is the super-hot WAG of German midfielder Bastian Schweinsteiger, who is a hero to dorky-looking white guys everywhere.
As we've written before:
Claudia Lahm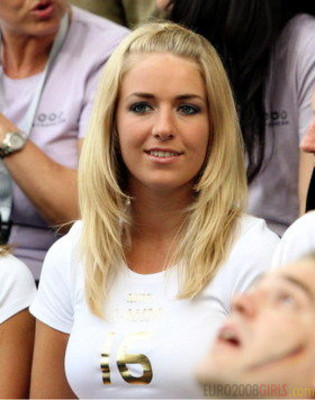 Categories: Up-and-coming, Euro 2012, Germany
This is Claudia Lahm, nee Schattenberg, the wife of German defender and captain Philipp Lahm.
As you can see from this picture, Claudia is quite the cutie. Here's another one.
Lisa Müller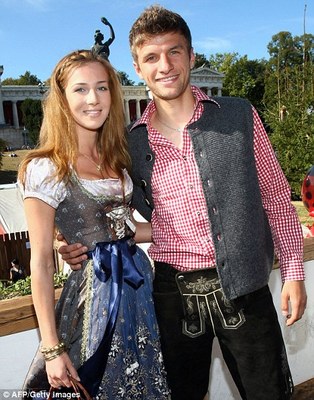 Silvia Meiche
Categories: Germany, Euro 2012
Is it just us, or are German WAGs much better looking than English WAGs?
Here's Silvia Meiche, the current/former girlfriend of German forward Mario Gomez.
That dress is called a dirndl. Upon putting one on, every woman on the face of the earth becomes at least 20 percent better-looking.
Sylvvia Klose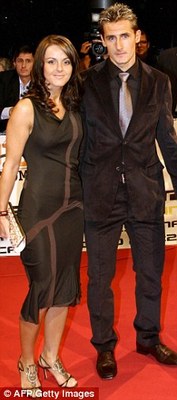 Categories: Germany, Euro 2012
Here's Sylvvia, the wife of Miroslav Klose.
Miroslav Klose might or might not play at Euro 2012. He'll be 34 when the tournament begins. Nonetheless, his wife looks pretty cute, so she's on the list.
Grit Freiberg and Anna-Maria Lagerblom
Categories: Friend WAGs, Germany, Euro 2012
On the left, that's Grit Freiberg, the horribly named hottie who was at one point romantically linked to backup German goalie Tim Wiese.
On the right, that's Anna-Maria Lagerblom, who was at one point romantically linked to German playmaker Mesut Özil.
It's nice that they can get along.
Alessia Walch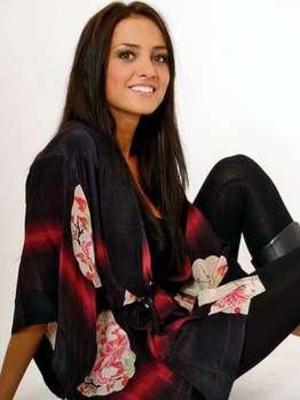 Categories: Musician WAGs, Germany, Euro 2012
This is Alessia Walch, who plays bass for Mayor's Destiny, a German country band.
She also is engaged to German international Dennis Aogo and is very attractive.
Katrin Glich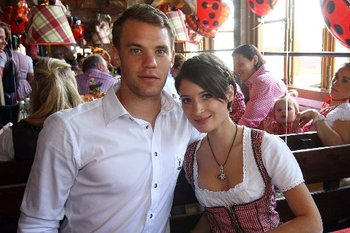 Categories: Up-and-coming, Germany, Euro 2012
This is Katrin Glich, who was at one point the girlfriend of German first-choice goalkeeper Manuel Neuer.
Remember what we said about dirndls? See, told you so.
Jacqueline Ulrike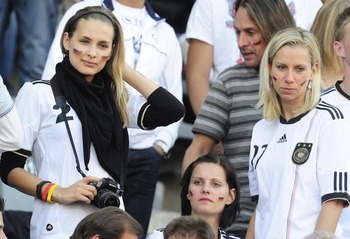 Categories: Mystery WAGs, Germany, Euro 2012
That pretty lady on the left is apparently the WAG of German international Marcell Jansen. We're not exactly sure what her name is, but we think it's Jacqueline Ulrike.
Anyway, she's hot enough to make the list.
Melanie Slade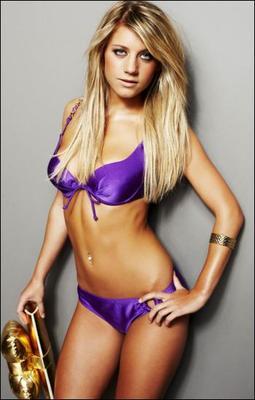 Categories: Up-and-coming, England, Euro 2012
This is Melanie Slade, the outrageously good-looking girlfriend of England international Theo Walcott.
As the story goes, Theo picked Melanie up at a local mall. What can we say? We really don't blame him.
Kimberly Crew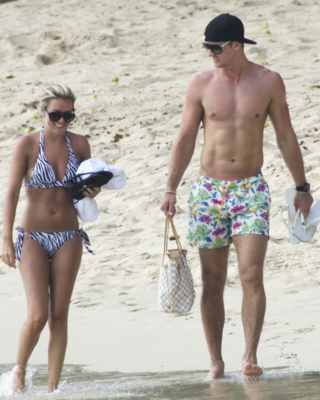 Categories: England, Euro 2012
This is Kimberly Crew, the WAG of first-choice England keeper Joe Hart.
Based on this picture, it's hard to tell what she really looks like. But it's also hard to say she's not hot.
Christine Bleakley
Categories: Celebrity WAGs, England, Euro 2012
Christine Bleakley is a TV presenter and fiancee of England international midfielder Frank Lampard.
The couple are going to wait to get married after 2012 because of Lampard's (hopeful) involvement with England in Euro 2012.
Carly Parker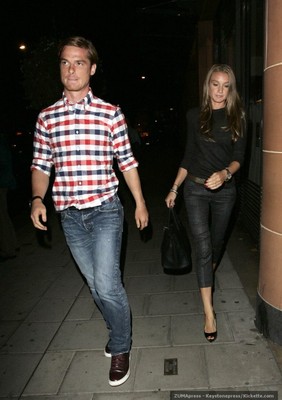 Categories: England, Euro 2012
Scott Parker is in line to break into the England starting 11 next summer at Euro 2012. Based on this picture, it looks like he has an appropriately hot wife.
Amy Fletcher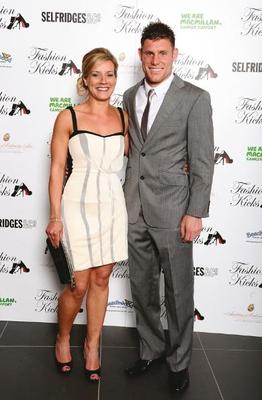 Categories: England, Euro 2012
Here is Amy Fletcher, the girlfriend of England international James Milner.
Whether or not Milner gets a starting spot for England next summer, he always has this nice-looking gal to keep him company.
Toni Terry
Categories: WAG Classics, England, Euro 2012
This woman, John Terry's wife Toni, has given birth to twins. That makes her bod quite impressive.
What's less impressive is that Toni is still with John Terry after all the crap he's done to her.
Will she support him next summer at Euro 2012? We'll have to wait and see.
Kayla Collins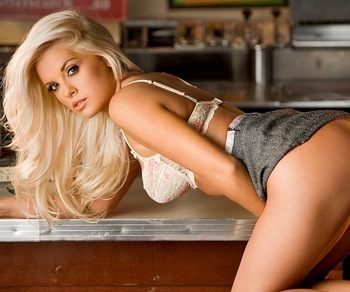 Categories: Celebrity WAGs, England, rebounds, Euro 2012
This is Kayla Collins, Ashley Cole's rebound girl after his divorce from the very, very hot Cheryl Tweedy.
Cheryl Tweedy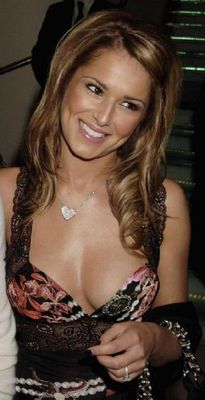 Categories: Free agent WAGs
This is the very, very hot Cheryl Tweedy we were just talking about.
She's not really a WAG anymore, but we can't wait to see if she hooks up with someone just before Euro 2012 in an effort to throw Ashley off his game.
If so, that would be hysterically funny.
Abbey Clancy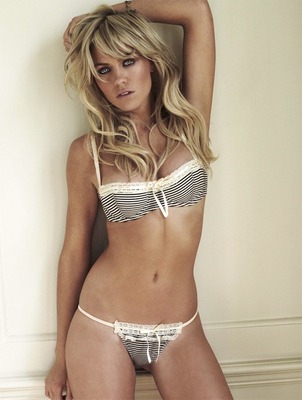 Categories: WAG legends, England, Euro 2012
There's probably no chance that Peter Crouch will play for England at next summer's 2012.
But we're still holding out hope that Abbey Clancy, Crouch's ridiculously hot wife, will travel with the English WAGs anyway.
Please, Abbey? Pretty please?
Nives Celzijus
Categories: Croatia, Euro 2012
This is Nives Celzijus, whose name kinda sounds like Celsius, which is a temperature scale used throughout Europe.
Nives Celzijus ranks very high on the hotness scale.
Anyway, Nives is married to Dino Drpic, who has one cap for Croatia and is unlikely ever to get another call-up.
Who cares?
Martina Cechová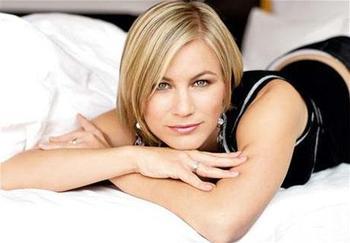 Categories: Czech Republic, Euro 2012
Czech goalie Petr Cech is married to Martina, who has that cute girl-next-door thing going on.
Even if the Czech Republic fail to win a match next summer, Petr Cech should consider it a success.
Caroline Luel-Brockdorff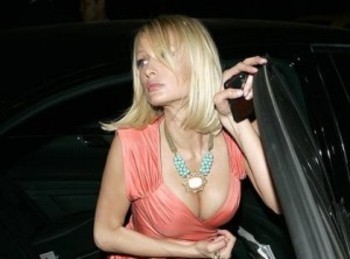 Categories: Celebrity WAGs, Royal WAGs, Denmark, Euro 2012
Caroline Luel-Brockdorff is a baroness, hottie and cougar. She was at one time romantically linked to Denmark forward Nicklas Bentner.
Charlene Suric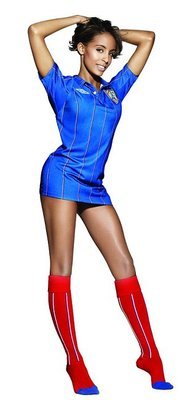 Categories: France, Euro 2012
French defender Gael Clichy was at one point linked to this hottie. Her name is Charlene Suric, and that's all you really need to know.
Alexandra Loizu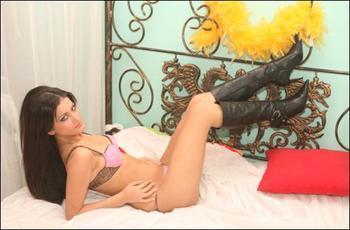 Categories: Greece, Euro 2012
Alexandra Loizu can't seem to keep her clothes on. Also, she was once involved with Greek international Georgios Samaras.
Claudine Keane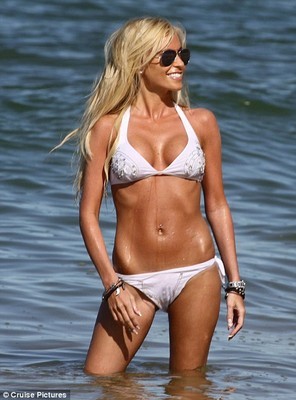 Categories: Hot mom WAGs, Ireland, Euro 2012
Super-hottie Claudine Keane is married to Robbie Keane, who plays in MLS and is not necessarily a lock to play in Euro 2012.
We sure hope he does, though.
Alena Seredova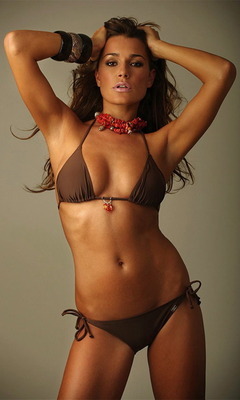 Categories: WAG legends, Italy, Euro 2012
This is Alena Seredova, a woman who really doesn't need an introduction.
In case you don't know, she's married to Italian goalkeeper Gianluigi Buffon.
Sylvie Van Der Vaart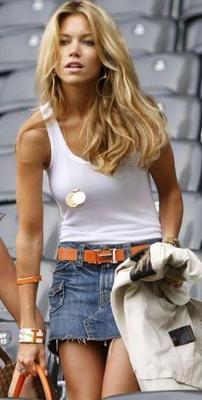 Categories: Holland, Euro 2012
So is it Holland or the Netherlands? Why do they wear orange anyway? The colors or their flag are red, white and blue.
Oh well, we'll never know.
That has nothing to do with this: Sylvie Van Der Vaart, the wife of Dutch international Rafael Van Der Vaart, is a stone-cold fox.
Keep Reading