Jimmer Fredette and Most Impressive Rookie Debuts from NBA's Opening Slate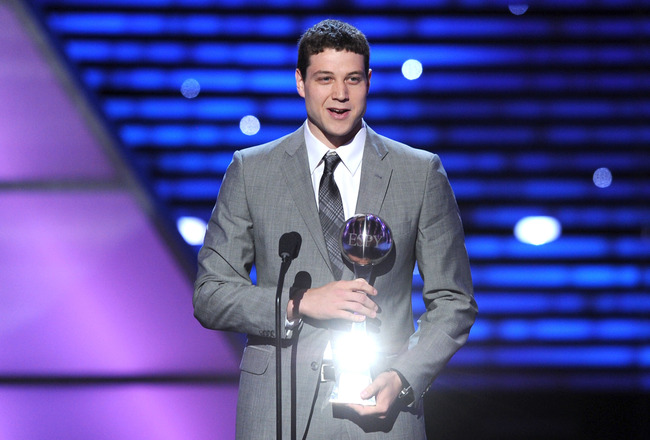 Kevin Winter/Getty Images
The NBA lockout gave rookies an unusually small amount of time to prepare for the season, but that doesn't necessarily mean the youngsters will be ineffective this year.
Not only have the rooks looked effective during the first few days of the season, many have shown they are ready to be important contributors.
No one will get near Blake Griffin or John Wall's value, but that's more of a testament to those two rookie seasons. It is likely, however, plenty of rookies this year will contribute in similar ways that guys like DeMarcus Cousins, Landry Fields, Gary Neal and Greg Monroe did last year.
And those can be very important role players.
Here's a look at who's impressed so far to start the season.
Note: Some players who were considered but didn't make the list: Brandon Knight, Iman Shumpert, Kyrie Irving.
Jimmer Fredette, Sacramento Kings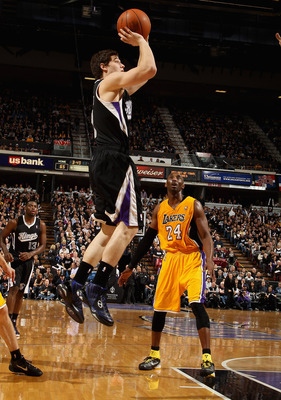 Ezra Shaw/Getty Images
The stats may not be there, but Jimmer Fredette played a key role in Sacramento's win over Los Angeles last night.
The rookie out of BYU was the first man off the bench and played 26 key minutes. His double dribble on his very first touch showed his nerves, but he calmed down after that.
Fredette finished with just six points on 3-of-8 shooting to go along with one rebound and three assists, and fellow rookie Isaiah Thomas was actually just as effective in fewer minutes.
Still, it's clear Fredette will play more important minutes down the stretch this year.
More important than the measly stats, however, is that Jimmer showed he's not afraid to be aggressive and take the shots when he has them. That will be key for his effectiveness and confidence going forward, even if the shots weren't falling against L.A.
Jimmer Time will be happening more often than not this year.
Kawhi Leonard, San Antonio Spurs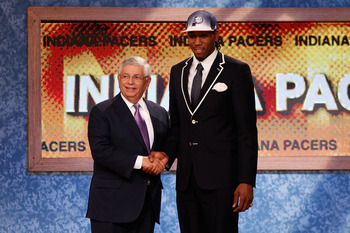 Mike Stobe/Getty Images
If Leonard plays like he did last night, the San Antonio Spurs have the exact player they were looking for on draft day—a tough, physical forward/wing who will play defense and rebound the ball at a high rate.
In just 14 minutes Leonard had six points, six rebounds and two steals. An amazing four of those rebounds came off the offensive glass. Four offensive rebounds in 14 minutes is incredible.
Granted, Leonard also put forth a rather pathetic shooting performance (2-for-9 from the field, 1-for-5 from the three-point line and 1-for-4 from the free-throw line), but his aggressiveness and defense made up for that as the Spurs got revenge against the Memphis Grizzlies.
Ricky Rubio, Minnesota Timberwolves
I thought coming into the season that Ricky Rubio would be the Rookie of the Year, and his opening-game performance didn't change that opinion.
He'll certainly have to compete for minutes, but getting 26 of them in the first game of the season is a good sign. During those minutes, Rubio had six points, five rebounds and six assists.
His scoring ability has been criticized, but he can counter that by simply playing smart. Six points on just three shot attempts is smart play.
Rubio has been playing pro ball in Spain, so he may have some experience other rookies lack. If he continues to have effective games like this in limited time, it will be obvious he has that experience.
Markieff Morris, Phoenix Suns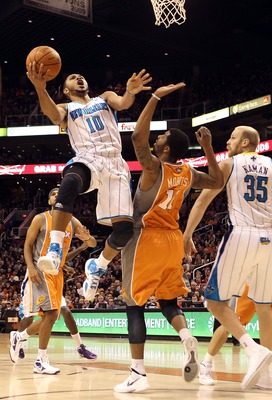 Christian Petersen/Getty Images
Morris was picked one spot above his brother Marcus in the draft, but Markieff performed much better than that last night.
The Suns have a crowded frontcourt, but if Markieff continues to play like he did last night, he'll start taking minutes away from Channing Frye.
In 25 minutes off the bench, Morris absolutely filled the stat sheet with seven points, nine rebounds, two assists, two steals and two blocks. He also knocked down a three-pointer.
If he can continue to put up numbers like that, he'll contend for Rookie of the Year even with just seven points per game. What Morris did last night is how you turn yourself into the perfect role player—do everything.
Kemba Walker, Charlotte Bobcats
If the great Michael Jordan is happy about Kemba Walker's performance (see above video of Walker absolutely embarrassing Larry Sanders), then I'm happy about it, too.
Not only did Walker have one of the best plays of the night, he had a great night on the stat sheet and was an integral part of Charlotte's 96-95 win over the Milwaukee Bucks.
Coming off the bench, Kemba had 13 points, seven rebounds, three assists and one steal, all in just 21 minutes. He also had a huge rebound and two clutch free throws to seal the late win.
It appears that the guy who was "Mr. Clutch" at UConn is looking forward to being the exact same thing in the pros.
Tristan Thompson, Cleveland Cavaliers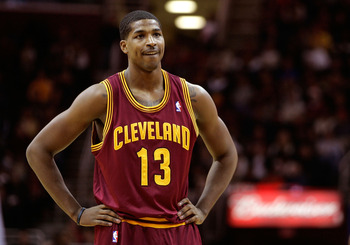 Mike Lawrie/Getty Images
Many people may have scoffed at the Cleveland Cavaliers when they supposedly took Tristan Thompson too early, but he outplayed No. 1 pick Kyrie Irving.
Irving started and played 26 minutes to Thompson's 17, but the Canadian was far more effective.
Thompson scored 14 points and grabbed five rebounds. He was 4-for-6 from the field and 6-for-8 from the free-throw line. Those numbers give him a PER of 33.70, the highest among rookies after the first set of games.
If he keeps putting up numbers like this on a per-minute basis, no one will be questioning this pick.
Keep Reading