BYU: Why the WCC Will Never Be a Good Long-Term Fit for Cougar Basketball
December 26, 2011
While college football will be the driving force behind league affiliation, basketball can, however, at times bring strange bedfellows together.  A year-and-a-half ago the West Coast Conference embracing BYU was clearly one of the strange marriages in league affiliation to come down.
BYU is well over three times the size of the average WCC institution in enrollment, has a basketball arena that is at least four times the size of their nearest league counterpart and is substantially larger in the number of academic disciplines and graduate programs than any other league-affiliated institution.
Religion seems to be the only common denominator BYU has with its WCC counterparts.
Competition Is OKAY at the Present
While Gonzaga University and St Mary's College provide some recent and long-term NCAA tournament pedigrees, the league, however, lacks the ability to attract the long-term financial and visibility promo-ability that a power league can provide.
BUT if the WCC were to experience a talent and national competition drought the Pac-12 has more recently undergone and continues to be beleaguered by, it would take years if not a decade to recover any national relevance.
Possibly worse yet should the basketball program at BYU experience a similar drought as they went through in 1996-1997, it could be much harder for the Cougars to recover a hard-earned reputation by the labors of first coach Steve Cleveland (1997-2005) and Dave Rose.
Speaking of Dave Rose, he pushed Athletic Director Tom Holmoe and President Cecil Samuelson to assure him more than just a more solid financial future last spring when Oklahoma made a very serious approach that Rose was quite interested in.
With the New Year's weekend approaching and the inaugural game at St Mary's tipping off the Cougars affiliation in the WCC, many Cougar fans continue to speculate if this is a right long-term or short-term move for BYU.
Many fans, including myself, continue to feel that being part of a larger, more powerful league should remain the goal for the administration, the board of trustees and the boosters of BYU athletics if it is to remain significantly relevant in the national intercollegiate athletics realm.
Conference Realignment Is Still a Chessboard in Motion
There are still moves to be made in league realignment whether fans like it or not.  The Big East has a TV deal to be renegotiated next year for football, and not to be outdone by what the Pac-12 was able to secure, their commissioner John Marinatto recommended the league directors reject the proposed extension offered by ESPN/ABC and open it to other bids.  While BYU for all intents and purposes rejected a formal football-only invitation to join the Big East, the league still lacks the numbers they desire, and BYU remains in play for a league suitor.
But more importantly is the Big 12 situation.  While that league has probably lost all members that have ever had a serious desire to leave for one reason or another and has invited two willing new partners in TCU and West Virginia, it remains an undersized league.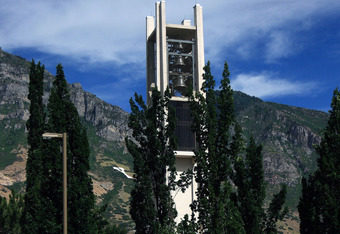 With a new first tier rights TV deal coming due by mid-decade and the majority of the schools desiring to go back to a trademarked 12, there lies another likely forthcoming opportunity that this time has a stronger likelihood of happening despite the block that FOX-TV Sports-Net put on a BYU invitation to the league last September. 
The only school that benefits from a 10-member league in football is Texas (and maybe Oklahoma, and that's a very big MAYBE) since Oklahoma State and the other schools lack the level of BCS support to gain entry into the national championship finale format that is likely to emerge by 2014.
Still further a BYU entry into the Big 12 could only further complement a strong basketball league (they would do MUCH MORE than TCU) and if the competitive game played against possible league champion Baylor a week before Christmas is any indication, BYU would more than make up for the losses of Texas A&M and Missouri this past year.  Sadly the only thing that prevented this from happening next year has been FOX TV Sports-Net's objection to the strict "no Sunday play" that has been long-standing at BYU.
Better Public Relations Needed by BYU
The timing of the move by Texas A&M to move to the SEC caught more than a few Big 12 presidents off guard.  There is little doubt that both Tom Holmoe and Cecil Samuelson were ambushed by this second year of league realignment and perhaps weren't as prepared as needed for the movements that came down.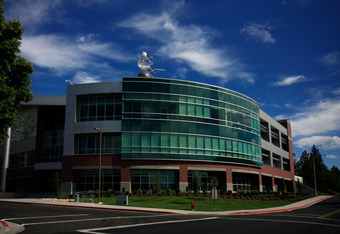 While BYU has been happy to join the WCC which has made pursuing football independence possible in the late summer of 2010, school officials need to be perhaps more honest about the likely tenure of BYU should a league like the Big 12 come with a "real" invitation.  Embracing the WCC as they did was more of a turn off to their boosters and fans, not to mention creating rumors of declining a Big 12 invitation more than anything.
From the very outset of this, the WCC deal has had an appearance of being at best a "refugee" deal until a league like the Big 12 comes along with the offer that meets all BYU's needs.
Despite what people think, BYU was wise to negotiate in good faith with the Big East even though in all likelihood administrators were as interested in such a deal as they were last spring when an inquest was strongly rumored to have come.  This shows BYU is serious about joining the "right" conference, and perhaps 2012 will be that year that such an invitation comes to the Cougars.