6 Reasons to Be Optimistic After Minnesota Timberwolves' First Game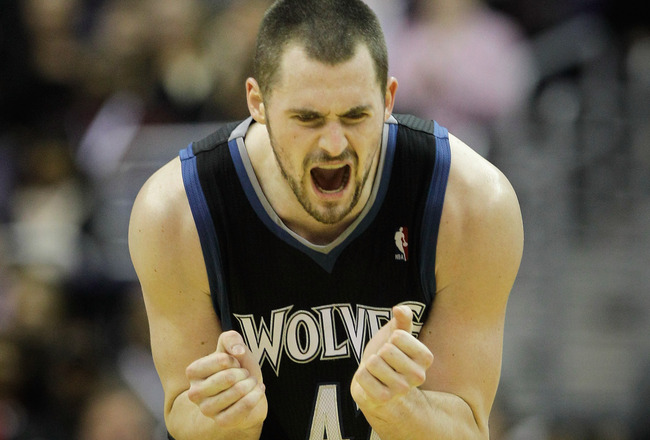 Rob Carr/Getty Images
The Minnesota Timberwolves came up short in a well-played, high-energy game against the Oklahoma City Thunder. Ricky Rubio showed off some Spanish flair. Kevin Love was in midseason form with his usual double-double and J.J. Barea looked to be worth the money.
Even though the Wolves lost, there were many reasons for fans to be optimistic for the future. The Twitter-verse reaction to the team was mostly positive. They even got a nice shout out from Bill Simmons.
Granted, the team has a few things to work on. Namely, Michael Beasley's shot selection, three-point shooting and what to do with Wes Johnson. And where was Anthony Randolph?
However, the Wolves looked good and there are good reasons they can keep their positive play going.
Here's why Wolves fans should be optimistic for the season.
1. Ricky Rubio's Game Translated Well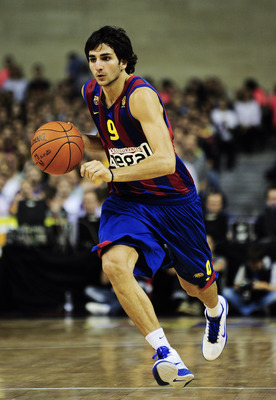 David Ramos/Getty Images
The young Spaniard quelled a few doubters with his performance Monday night. His fast pace translated well to the NBA game. Fans got up on their feet every time he came in to the game.
A six point, six assist, five rebound debut is pretty good for any rookie.
Rubio made it all the more memorable with fantastic plays like this one.
2. The Barea-Rubio Backcourt Looked Ferocious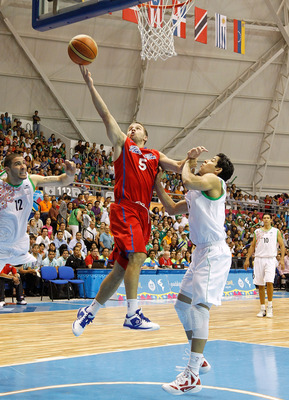 Mike Ehrmann/Getty Images
They're small, spunky and fun to watch. "The Spanish Inquisition" of Rubio and Barea provided a nice spark to the Wolves' backcourt.
J.J. Barea was an efficient machine. He had the best point differential (plus-11) and scored 14 points in 27 minutes.
Could these guys be starting soon? Probably not every game, but these guys are going to be a buzz-worthy backcourt.
3. Darko Showed Some Teeth
Christian Petersen/Getty Images
Everybody loves to hate on Darko.
However, he looked like he added a new part to his game this year: attitude.
The Serbian big man stood up to league bully Kendrick Perkins with a nice push-back foul on the OKC big man in the first quarter.
He also had a plus-4 point differential on the night.
4. Kept Turnovers to a Minimum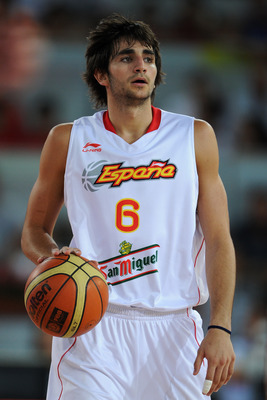 Jasper Juinen/Getty Images
This was one of the biggest problems for the young pups last year. They showed a marked improvement in game one.
They only had 12 turnovers on the game (five less than the Thunder).
Best of all, Rubio and Barea had zilch on the night.
5. The Place Was Buzzing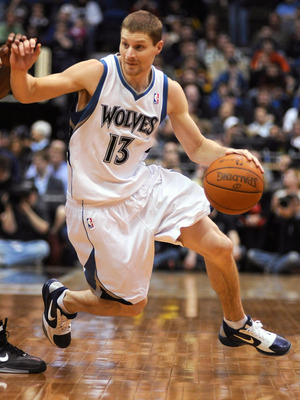 Hannah Foslien/Getty Images
All tweets pointed to a popping atmosphere at the Target Center.
It may have been the beginning of season atmosphere, fans eager to see the new team or just post-Christmas anxiousness, but fans sure looked and sounded excited to be there.
Rubio, Love and Williams did not disappoint.
6. Four Quarters of Exciting Basketball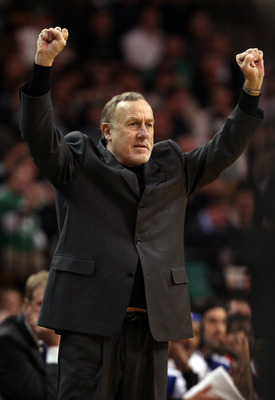 Elsa/Getty Images
This was the most promising part of the first game. The Wolves played a solid four quarters of basketball against a Thunder team that is predicted to be at the top of the Western conference.
Even though it was only the first game, the attitude has changed at the Target Center. The Wolves look like they want to shed their pushover label that has haunted them the for the past few years.
Rick Adelman looks like he has the right knowledge, patience and demeanor to lead this team.
In the immortal words of Kevin Harlan, "BUCKLE UP BABY!" It's going to be a fun ride this season.
Keep Reading

Minnesota Timberwolves: Like this team?