NFL Power Rankings: Comparing Every NFL Team's 2011 Season to a Popular Song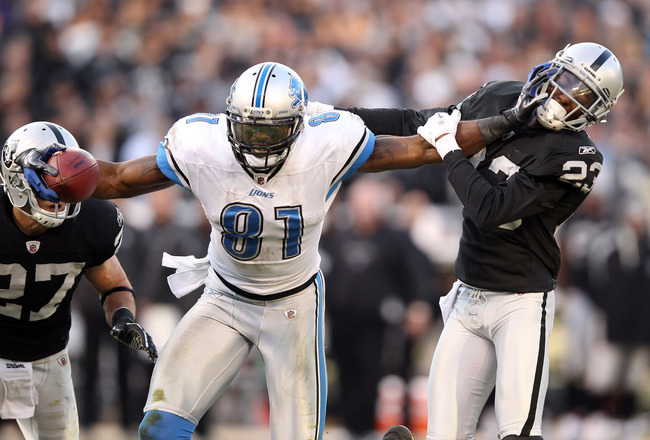 Ezra Shaw/Getty Images
Pop music is everywhere! So, let's add its reach to one more sector by having a little bit of fun and comparing every NFL team's season to a pop song.
I scanned the pop charts picking out the songs that best exemplify the season each NFL team is having.
So just sit back, relax and rock out to the NFL!
Arizona Cardinals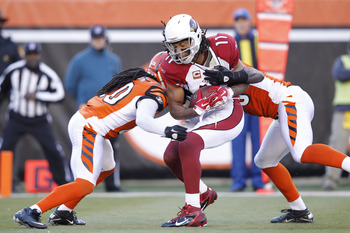 Joe Robbins/Getty Images
"Crazy For You" by Adele
This song can go two ways. The first way is that Cards fans are crazy for phenomenon Larry Fitzgerald. He is a complete beast and one of the best receivers in the game. I can see why fans are crazy for this superstar!
The second way is that the Arizona front office was crazy for QB Kevin Kolb in the offseason and totally overpaid for him. It is safe to say that Kolb has underperformed.
Atlanta Falcons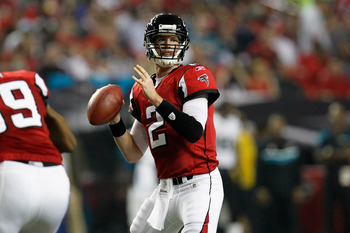 Kevin C. Cox/Getty Images
"Ice Ice Baby" by Vanilla Ice
You may be wondering "what?" Well, this is a nod to Matt Ryan and his famous nickname, Matty Ice. This year Ryan has put the Falcons on his back, throwing for 3,698 yards and 26 touchdowns en route to the 2011 playoffs.
Baltimore Ravens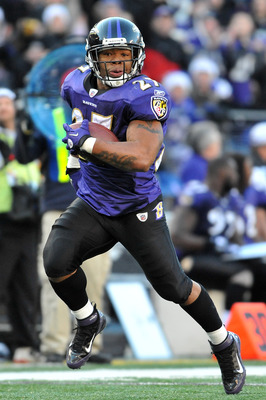 Larry French/Getty Images
"I Just Wanna Run" by The Downtown Fiction
The Baltimore Ravens have experienced a good deal of success this year. I believe there is not one person who will credit that success to Joe Flacco. No, the reason that the Ravens have been good this year is because of running back Ray Rice.
Rice has been on beast mode the entire year and has consistently been one of the best backs in the league. He just wants to run.
Buffalo Bills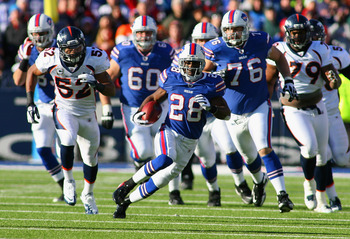 Rick Stewart/Getty Images
"Keep Me in Mind" by Zac Brown Band
The Bills are at a 6-9 record right now. While that is not good, lots of experts expected the Bills to be much, much worse. Their 4-1 start was not a fluke and is a sign for good things to come.
NFL teams and writers should keep the Buffalo Bills in mind going forward from here.
Carolina Panthers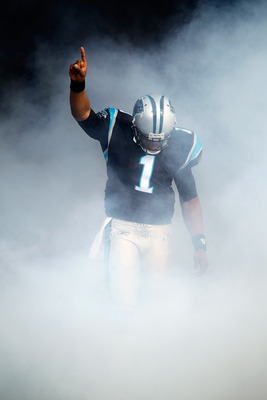 Streeter Lecka/Getty Images
"Young, Wild and Free" by Snoop Dogg and Wiz Khalifa
Without Cam Newton the Carolina Panthers would definitely not be winners of six games. Newton is a young quarterback and his future is a big, wide, open field.
Experts are arguing if this season by Newton is the best rookie season ever. This song is a perfect fit by Newton and the Panthers. This ROY lock has been running wild for 14 rushing touchdowns.
The possibilities for Newton and the Panthers are endless.
Chicago Bears
Jonathan Daniel/Getty Images
"I Need a Doctor" by Dr. Dre
The Bears were a solid team that was playoff-bound. Not anymore. Their playoff dreams have been crushed like a teenage girl's heartbreak. That was because Jay Cutler got injured.
You see, Cutler was their very capable starting quarterback. Then Matt Forte went down.
Forte? Well, he was their starting running back who was putting up insane numbers for the Bears and my fantasy team.
The Windy City is in desperate need of a doctor.
Cincinnati Bengals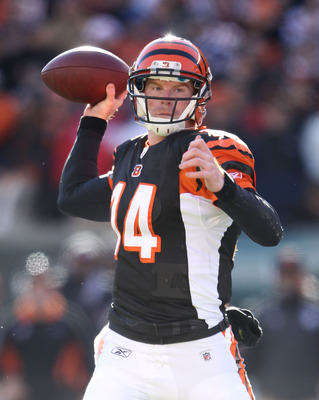 Andy Lyons/Getty Images
"Make Me Proud" by Drake
This was not supposed to happen. It's winter and the Bengals are right in the thick of the AFC wild-card race. What? The Bengals were supposed to be bad.
A.J. Green and Andy Dalton would take another season to develop. Not quite. The Bengals are 9-6. That redhead quarterback has tossed 20 touchdowns and Green has accumulated 1,031 yards for seven scores.
These two rookies have made the Cincy front office very proud.
Cleveland Browns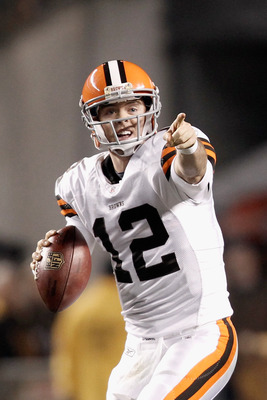 Jared Wickerham/Getty Images
"The Real McCoy" by John Coltrane
The Browns are 4-11 this year but the blame should not fall on Colt McCoy alone. The run game has been dismal and McCoy hasn't been amazing.
But he has been a good game manager. McCoy has thrown for 2,733 yards and 14 touchdowns. He was even on the receiving end of James Harrison's anger.
Whether Cleveland likes it or not this is the real McCoy.
Dallas Cowboys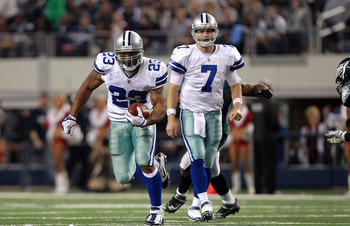 Ronald Martinez/Getty Images
"Don't Stop Believing" by Journey
This has been a tumultuous season for the Cowboys. It has been more up and down than the hills in Tiny Wings. Tony Romo and Company have played in three games that have gone into overtime this season. They won two of those.
The season has been crazy for the Cowboys but they never stopped believing and now Dallas is one win away from the playoffs.
Denver Broncos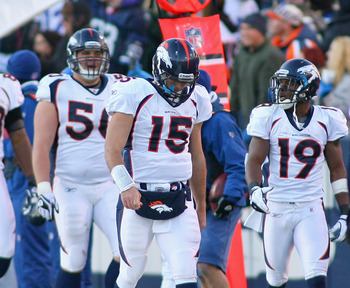 Rick Stewart/Getty Images
"We R Who We R" by Kesha
Wow! I cannot explain the Denver Broncos this season nor will I try. They have been absolutely crazy doing their own thing. At least they are winning en route to the playoffs.
The Denver Broncos are who they are and no team in the NFL is quite like them.
Detroit Lions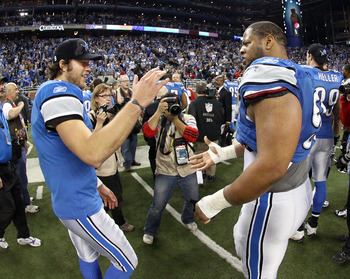 Dave Reginek/Getty Images
"Look At Me Now" by Chris Brown
2008: 0-16.
2009: 2-14.
2010: 6-10.
2011: 10-5 (so far).
The Lions are a great feel-good story. Matt Stafford and Company are playing great football and spitting in the haters' faces. Oh, and they brought a playoff berth to the city of Detroit.
Green Bay Packers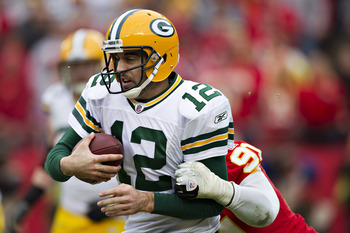 Wesley Hitt/Getty Images
"The One that Got Away" by Katy Perry
The Green Bay Packers are having a great season. Notice how I didn't say "perfect season."
That's because the Pack was 14-0 coming into Kansas City. They left 14-1. Aaron Rodgers is having an MVP season. This is a great team. No one doubts that.
But their legacy will be remembered as 16-1. Their legacy will be remembered as the one that got away.
Houston Texans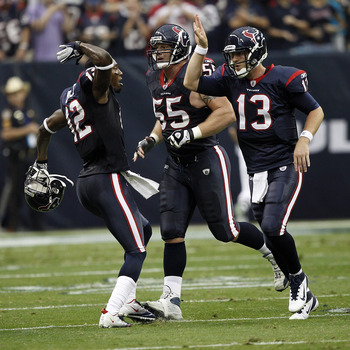 Bob Levey/Getty Images
"The Show Goes On" by Lupe Fiasco
Andre Johnson goes out. The Texans keep playing football.
Matt Schaub went down. The Texans never give up.
Matt Leinart gets injured. The Texans roll with TJ Yates and pop a ticket to the playoffs.
No matter what has happened to Houston the show keeps going on. And it's one hell of a show.
Indianapolis Colts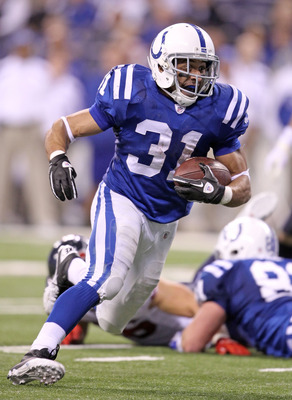 Andy Lyons/Getty Images
"Headlines" by Drake
Even before the season started Indy was making headlines. Peyton Manning had his little neck injury and the newspapers devoured that. It then turned out that Manning was out for the season and the sportswriters attacked their keyboards.
The Colts lost game after game; that made headlines. Then they went on a two-game winning streak beating Tennessee and Houston. You bet that made headlines!
Throughout the whole season the Colts have made headlines—good or bad.
Jacksonville Jaguars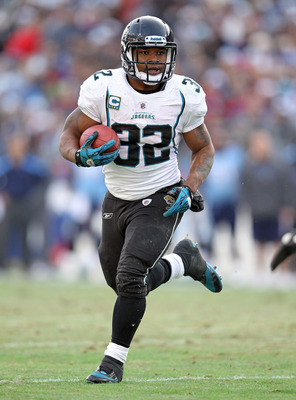 Andy Lyons/Getty Images
"No Hands" by Waka Flocka Flame
In Jacksonville they just don't use their hands. By "hands," I mean passing the ball. The Jags rank last in the league when it comes to passing yards.
But it's a whole different story when it comes to running. MJD has 1,437 yards so far in this season and is on pace to win the rushing title.
This song fits perfectly for a Jaguars team that loves to run. Even the Geico caveman knows that Jacksonville isn't going to pass the ball. And he lives under a rock.
Kansas City Chiefs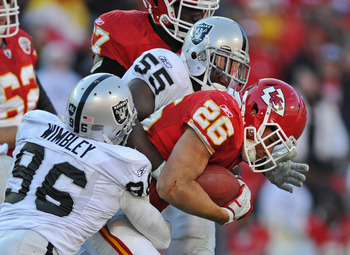 Peter Aiken/Getty Images
"Without You" by David Guetta and Usher
Injuries have been the story of the year for Kansas City.
They have been without starting quarterback Matt Cassel, starting running back Jamaal Charles, defensive superstar Eric Berry and wide receiver Jonathan Baldwin among others.
Miami Dolphins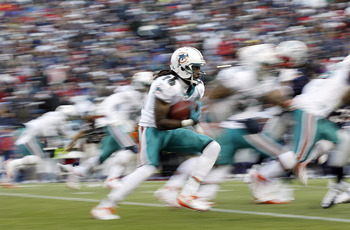 Winslow Townson/Getty Images
"Just Can't Get Enough" by The Black Eyed Peas
The Dolphins are 5-3 in their last eight games, losing to Dallas by one and New England by three. That's one reason why this Black Eyed Peas anthem fits Miami. If they had jut gotten four more points, Matt Moore and Company would be 7-1 in their last eight. They just couldn't get enough.
Also, the 'Phins started the season 0-8. That is a contributing factor to the lowly season this year. If they had just won a few more games early in the season this would be a whole different story. They just couldn't get enough.
Minnesota Vikings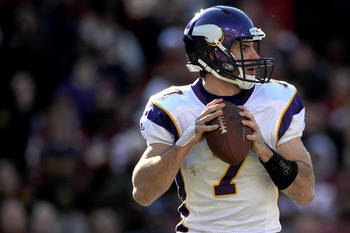 Patrick Smith/Getty Images
"Forget You" by Cee Lo Green
The Minnesota front office spent a great deal of money on offseason acquisition Donavon McNabb. On October 18, he was benched after starting the season 1-5.
Since then, rookie QB Christian Ponder has won two games and is the quarterback of the future—not McNabb.
Forget you, indeed.
New England Patriots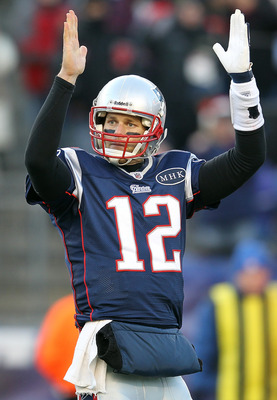 Jim Rogash/Getty Images
"God Gave Me You" by Blake Shelton
Without Tom Brady the Patriots would be (for lack of a better word) screwed. The defense is awful and the run game is nonexistent. The Patriots would morph into the Colts.
Patriots fans thank god for Tom Brady every night, or at least every Sunday. It was a match made in heaven.
New Orleans Saints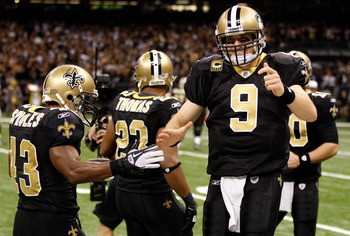 Chris Graythen/Getty Images
"Cheers" by Rihanna
The New Orleans Saints are having quite the season. They are 12-3 and winners of the NFC South. New Orleans is on a seven-game win streak and are looking unstoppable.
Oh, and last night their quarterback broke Dan Marino's single-season passing yards record.
Cheers to Drew Brees and the Saints!
New York Giants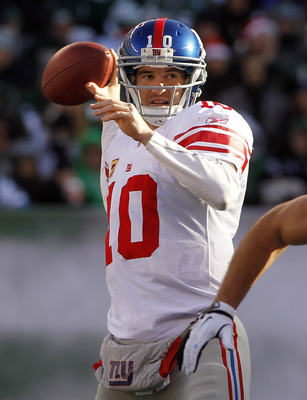 Rich Schultz/Getty Images
"Almost There" by MercyMe
It's been a tough year for the G-Men. It's been a year of ups and downs. There have been hardships and successes.
But New York is one win away from the playoffs.
They are almost there.
New York Jets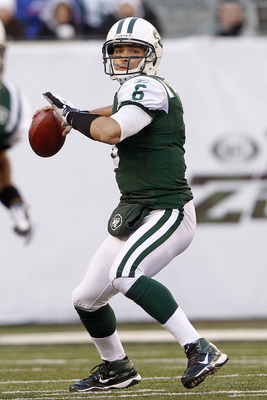 Rich Schultz/Getty Images
"The Edge of Glory" by Lady Gaga
The Jets aren't going to win the Super Bowl this year like Rex Ryan promised. 2011 has not been a year of glory but New York was close to success.
The Jets just collapsed against Philadelphia and the Giants. They need a miracle to make the playoffs.
There have been chances for Gang Green to have glory but they were on the edge and couldn't get it done.
Oakland Raiders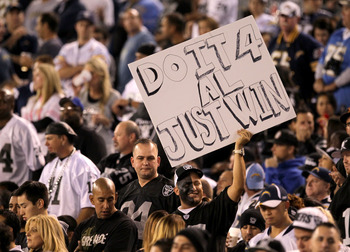 Stephen Dunn/Getty Images
"All I Do Is Win" by DJ Khaled
This is a nod to Raiders owner Al Davis and his motto "Just win baby!"
RIP Al.
Philadelphia Eagles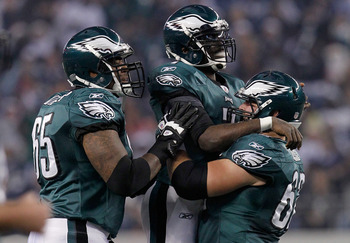 Tom Pennington/Getty Images
"Give Me Everything" by Pitbull
The Eagles wanted everything this offseason and they got it. Jason Babin, Cullen Jenkins, Dominique Rodgers Cromartie, Nnamdi Asomugha, Vince Young and Ronnie Brown all became Eagles this year.
Philly has got everything they ever wanted.
Except wins!
Pittsburgh Steelers
Karl Walter/Getty Images
"Black and Yellow" by Wiz Khalifa
Really? Was there ever any doubt?
This song is the Pittsburgh mantra.
San Diego Chargers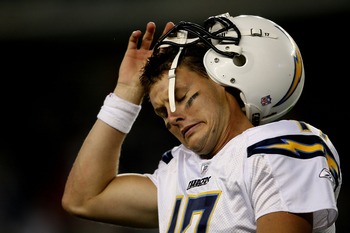 Nick Laham/Getty Images
"What the Hell" by Avril Lavigne
The Chargers were supposed to be good. A 7-8 record is not good. What the hell!
This was the year that Philip Rivers would make the jump to elite. If anything, Rivers has gotten worse. What the hell!
Many experts were convinced that the Chargers would dominate the playoffs. They haven't even reached the playoffs.
I think all of San Diego agrees with me when I say what the hell!
San Francisco 49ers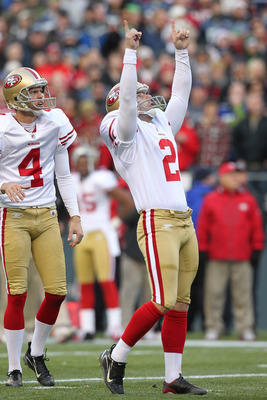 Otto Greule Jr/Getty Images
"Good Feeling" by Flo Rida
Without a doubt the 49ers are the feel-good story of the year in the NFL. A year after going 6-10 and missing out on the playoffs, San Fran is sitting pretty at 12-3 and are fighting for a NFC top spot.
Jim Harbaugh has Alex Smith and Company looking good. Smith has finally shown why he was a top draft pick. The defense is coming together very nicely and Frank Gore is a freak of nature.
There is definitely a good feeling in San Francisco.
Seattle Seahawks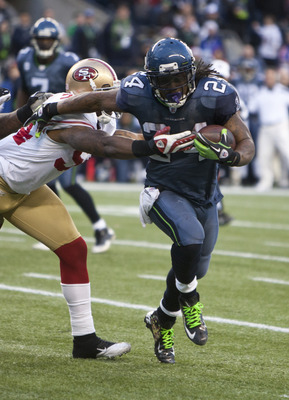 Jay Drowns/Getty Images
"More" by Usher
The reason I chose the song "More" for the Seahawks is twofold.
First, Marshawn Lynch is a complete highlight-reel-hogger and I want to see more of him. I think fans all over the country agree.
Second, this is a team that is 7-8 right now. While this season was not the Seahawks' year, they are a young team that is just going to get better. The league will see more of them in the upcoming years.
St. Louis Rams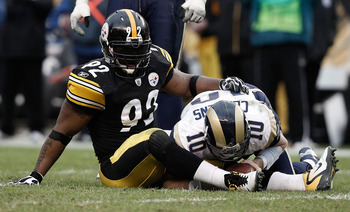 Jared Wickerham/Getty Images
"Down On Me" by Jeremih and 50 Cent
When your record is 2-13, people will be down on you.
When your team is last in the NFC West, fans will be down on you.
When your defense is ranked last at defending the run, coaches will be down on you.
And by "down" I don't mean good things. This has been a horrendous year for the Rams and they need to rebuild.
Quickly!
Tampa Bay Buccaneers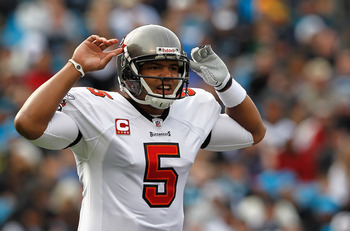 Streeter Lecka/Getty Images
"The Lazy Song" by Bruno Mars
There is no excuse but laziness. The Bucs have the talent. They have the drive but they just couldn't get it done this season.
Experts picked them to contend in the NFC South this year. Tampa responded by posting a 4-11 record and just getting blown out. I doubt that this team tried to win this year.
Just take a look at these scores: a 48-16 loss to Carolina; a 31-15 loss to Dallas; a 41-14 loss to Jacksonville.
This team had a shot at playing well this season. They started the year 4-2 before going on a nine-game losing streak.
This team was just downright lazy.
Tennessee Titans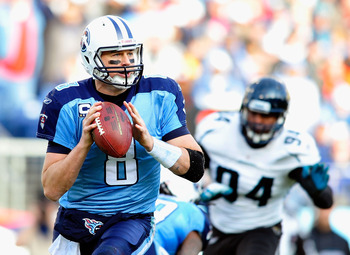 Grant Halverson/Getty Images
"Need You Now" by Lady Antebellum
The Titans are having a great season. An 8-7 record puts the new home of Matt Hasselbeck in the thick of the wild-card race.
Before this season, Tennessee gave superstar running back Chris Johnson a huge pay raise. He responded by being nonexistent in the first half of the season.
And then when Tennessee needed Johnson the most, he had big games and big runs.
The Titans needed CJ to play big and he did when needed.
Washington Redskins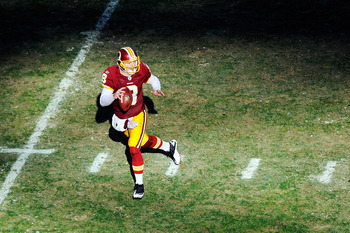 Patrick McDermott/Getty Images
"You Think We Suck" by Ape Fight
Yes, yes we do!
Thanks for reading friends! I worked very hard on this article so comment and share with your friends. Or enemies. Thanks!
Keep Reading