25 of the Top MMA Fighters and the One Skill They Need to Work on
mmaweekly.com
Many of the world's top fighters are considered specialists in certain areas of the game.
Alistair Overeem is a well-versed and experienced fighter whose career has spanned across two different weight classes. Hailing from an impressive kickboxing background, the Dutchman remains the only fighter who has held both the K-1 World Grand Prix title concurrently with two MMA championships.
However, for all his accolades, even Overeem has some flaws in his game that have hindered some of his more memorable performances in the past.
Brian Stann: Wrestling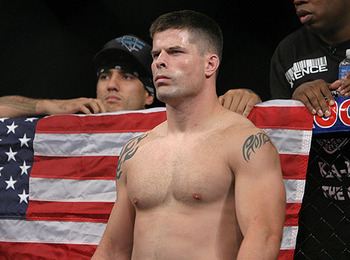 mmaweekly.com
Stann is one of the most heavy-handed and well-versed strikers in the middleweight division. Knockout victories over former WEC champion Steve Cantwell, Jorge Santiago and Chris Leben anchor the impressive resume of the Greg Jackson fighter.
However, for all his accolades, Stann's one issue has remained his wrestling, as notables Mike Massenzio and Phil Davis have taken down the former Marine with relative ease, while Chael Sonnen recently submitted Stann courtesy of his staunch top game.
Quinton Jackson: Aggression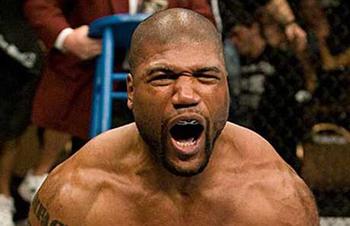 In his glory days of Pride, Jackson was remembered for his persistent pursuit of either an impressive slam or knockout finish.
Since transitioning to the UFC, Jackson has become a relatively cautious fighter in some of his more recent outings. In his battle with Matt Hamill this May, Jackson was clearly a notch above the collegiate wrestling powerhouse, fending off takedowns left and right, while landing at will.
Despite dominating Hamill from start to finish, Jackson failed to close the distance and look for the inevitable KO victory.
Battles against Lyoto Machida and Jon Jones also best elicit these claims.
Jim Miller: Wrestling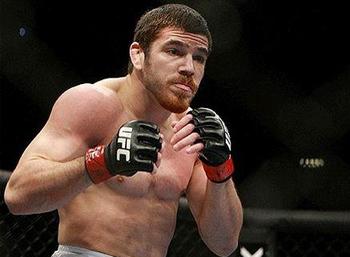 Against less formidable opponents, you can almost always count that Miller will dominate his foe in every facet of the game, but mainly on the ground, where the former collegiate wrestler has become a touted Brazilian jiu-jitsu black belt.
However, despite his skills on the mat, Miller has been dominated by other wrestling powerhouses in Frankie Edgar, Gray Maynard and most recently Benson Henderson, who took down the New Jersey native seemingly at will.
Shane Carwin: Conditioning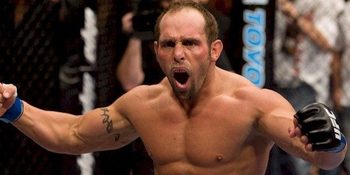 As is the stigma with most heavyweights, they may hit hard but more often than not they will tire well before the final round.
Carwin, for the early portion of his career, never had to worry about moving into the later rounds against his opponents, thanks to the dynamite he calls fists, which have secured all of Carwin's victories inside of the first round.
In his most recent outings, however, "The Engineer" has demonstrated that those early finishes had masked his not-so-stellar conditioning.
In his fight with Brock Lesnar in July of last year, Carwin couldn't recover after throwing a hellish barrage of strikes on a downed Lesnar, eventually succumbing to a second-round submission loss.
Next, Carwin was outgunned and outpaced by current champion Junior dos Santos, who bludgeoned the face of the slower and more fatigued Carwin, though the Greg Jackson fighter did reach the final bell.
Ben Askren: Striking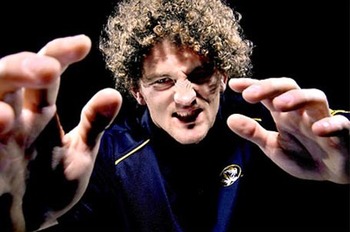 One of the more touted wrestlers to come into the sport, Ben Askren has just about dominated everyone set before him.
Dominant victories over Ryan Thomas and Dan Hornbuckle earned Askren the Bellator season two tournament title and the right to challenge then-champion Lyman Good, who fell victim to the wrestling skills of the former two-time NCAA Division I champion.
For all his recent success, the one department that Askren has needed the most improvement in has been his striking, which veteran Jay Hieron exposed in their recent championship tilt.
So long as Askren goes up against an experienced wrestler who knows how to fend off the takedown, the Iowa native will be in trouble.
BJ Penn: Conditioning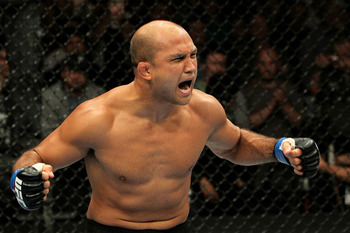 BJ Penn has relied on his natural talents to carry him through many of his performances. A true "Prodigy" in every sense of the word, Penn became a jiu-jitsu world champion after earning the rank of black belt in just three years time.
Striking came just as naturally, as the Hawaiian earned impressive knockout victories over veterans Din Thomas and Caol Uno in two of his first three fights in his professional career.
The lone and most consistent problem of Penn's career has been his level of conditioning, which has yielded less than stellar performances against Frankie Edgar, Georges St-Pierre, Matt Hughes and Nick Diaz in the past.
Masakazu Imanari: Striking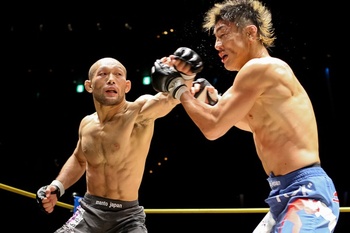 Much like training partner Shinya Aoki, Masakazu Imanari is a genius on the ground. So long as the submission master is within striking range, you're in danger.
Imanari is not opposed to pulling guard or being taken down, as he has an uncanny ability to cinch up a submission from every which angle, most notably his dangerous ankle locks.
His reckless abandon has cost him the past, with knockout losses at the hands of Dokonjonosuke Mishima and Joachim Hansen best illustrating Imanari's deficiencies.
Norifumi Yamamoto: Grappling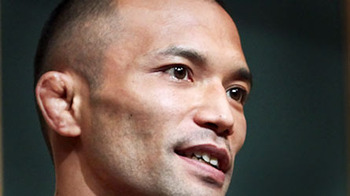 Despite hailing from a touted wrestling background, Yamamoto has shown that he has lost sight of his base that earned him some of his early career victories.
In his last two outings inside the Octagon, "Kid" was outwrestled and outhustled by Demetrious Johnson and Darren Uyenoyama.
Should Yamamoto turn in another underwhelming performance, you can expect the UFC head honchos to oust the MMA legend after an 0-3 skid in the promotion.
Jason Miller: Striking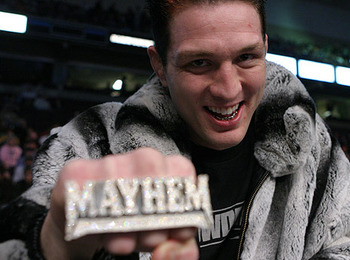 mmaweekly.com
A talented grappler, Jason "Mayhem" Miller hasn't always needed to demonstrate his striking skills, though Michael Bisping forced the Kings MMA star to stand and trade.
After both men served a stint as coaches on season 14 of The Ultimate Fighter, the duo met in the TUF finale. After an early takedown and superior positioning, fatigue set in and Miller's shots became more and more obvious.
With his wrestling out the window, Miller was pressured to stand against the kickboxing specialist in Bisping, who picked apart "Mayhem," whose only answer was some very sloppy, eye-gouging striking skills which UFC President Dana White has dubbed the worst standup he's ever seen.
Jake Shields: Striking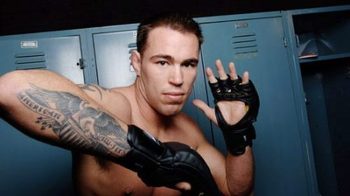 This Cesar Gracie product is a specialist in every sense of the word.
Hailing from a competitive wrestling background, Shields immediately took to Brazilian jiu-jitsu, where he has since become a black belt under the aforementioned legendary Gracie, who has bestowed the same honor only to David Terrell and Nick Diaz—two very accomplished and well-versed submission whizzes.
Wins over Jason Miller, Robbie Lawler and former Pride champion Dan Henderson anchor the resume of Shields, though the former three-time world champion has since failed to successfully transition into the upper echelon of the UFC, having been outstruck by 170-pound kingpin Georges St-Pierre before being deftly knocked out by Jake Ellenberger in less than a minute.
Mauricio Rua: Conditioning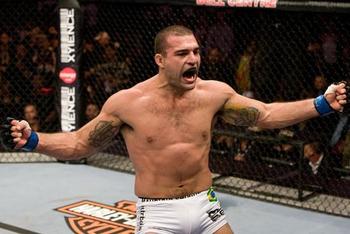 A well-prepared and motivated Mauricio "Shogun" Rua has proven to be a nearly unstoppable force inside the ring or cage.
After dropping a contentious decision victory against fellow countryman Lyoto Machida after five hard-fought rounds, Rua came back with a vengeance, stopping "The Dragon" inside of the first round.
Once he claimed the UFC title from Machida, Rua was pitted against the touted Jon Jones. Much like his fights against Forrest Griffin and Mark Coleman, Rua had fatigued relatively early on in the fight and eventually succumbed to third-round strikes opposite of the Greg Jackson star.
Kenny Florian: Confidence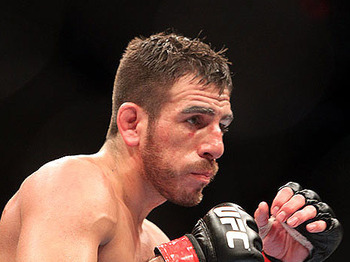 Kenny Florian might very well be the most talented fighter in the UFC who will never win a world title.
Victories over Joe Stevenson, Sam Stout and Diego Nunes have earned Florian a shot at the belt on three separate occasions. In each bout, Florian's confidence had shrunk after things didn't go his way.
A talented jiu-jitsu practitioner and muay thai specialist, Florian is a handful for just about anyone he steps inside the cage with. So long as he dominates his opponents early and dictates the action he will be fine, but once adversity sets in Florian, can rarely recoup.
Forrest Griffin: Striking Defense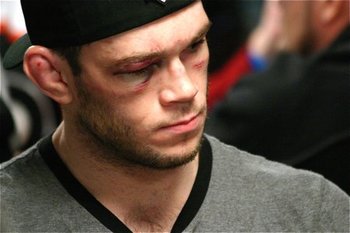 The original Ultimate Fighter, Forrest Griffin is perhaps the biggest success story to hail from the TUF series.
After his victory over Stephan Bonnar, Griffin became an instant fan favorite and later parlayed his talents to become a contender in the division with a close split-decision loss to Tito Ortiz.
However, his all-out, brawling style has both endeared him to the fans but also caused him to take insurmountable punishment which has garnered several knockout losses as of late, notably to Keith Jardine, Anderson Silva and Mauricio "Shogun" Rua inside of the first round.
Anderson Silva: Wrestling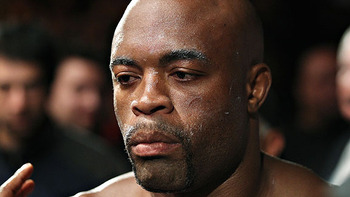 Anderson Silva is far and away the pound-for-pound best fighter in the world. A black belt under the Nogueira brothers, Silva has submitted the likes of Travis Lutter, Dan Henderson and Chael Sonnen whilst inside the Octagon.
When he's not submitting guys, he's knocking them out, thanks to his muay thai background, which was honed under the famed Chute Boxe trainer in Rafael Cordeiro, who now heads Kings MMA in California.
The only knock on Silva's repertoire of skills is his wrestling. Though his takedown defense has improved considerably over the years, Henderson and Sonnen have been able to throttle "The Spider" from the top position, though the Brazilian showed the resolve of a champion and later reversed his fortunes to earn the stoppage.
Wanderlei Silva: Striking Defense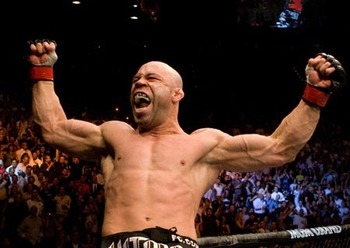 Wanderlei Silva has endeared himself to both the fans and fighters alike thanks to his brawling style of fighting.
"The Axe Murderer" has become and apt name for Silva, who owns vicious knockout victories over Kazushi Sakuraba, Guy Mezger and Quinton Jackson.
However, Silva has become a victim of his own success, often throwing himself into the fray where he has accumulated many blows to the head over the years, finally succumbing to KO losses in his most recent outings.
Vitor Belfort: Wrestling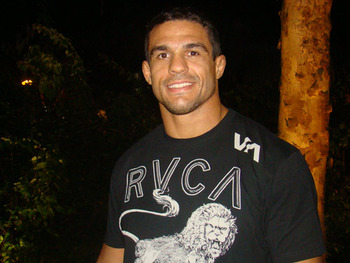 A black belt under the late and great Carlson Gracie, Belfort used his natural talents and parlayed them into a successful amateur boxing career, where he competed in several smoker shows and eventually made his professional debut in 2006, where he secured the first-round knockout win.
The emphatic finish was only a glimpse of the long history of violence that Belfort has lived, often victimizing bigger men thanks to his speed and heavy hands that have finished the likes of Tank Abbott, Wanderlei Silva, Matt Lindland and Rich Franklin in the past.
However, the lone stigma that has followed Belfort throughout his career has been his wrestling deficiencies. Twice has the Brazilian fallen to the Olympic repertoire of UFC Hall of Famer Randy Couture, as well as the grappling skills of Tito Ortiz, Dan Henderson and Kazushi Sakuraba.
Chael Sonnen: Submission Defense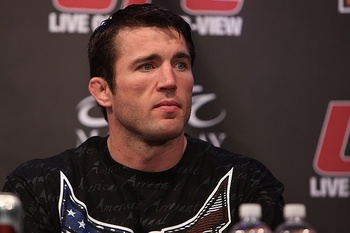 Widely considered the No. 2 middleweight fighter in the world just behind UFC champion Anderson Silva, Chael Sonnen has gone from MMA obscurity to one of the more prominent and controversial figures in the sport.
A wrestling powerhouse, Sonnen is used to mauling through opponents and was well on his way in earning a decisive and dominant decision victory over the aforementioned Silva in August of last year.
However, in the fifth and final round, Sonnen fell victim to a late rally triangle choke which dashed the American's dreams of becoming champion.
In fact, eight of his 11 losses are thanks to submissions. Better get on that.
Chad Mendes: Striking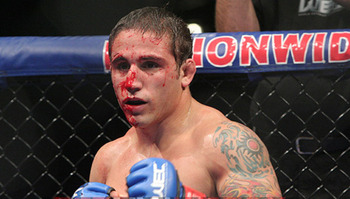 mmaweekly.com
A former two-time NCAA Division I All-American, Chad Mendes has used his wrestling skills in order to cultivate an impressive record as a mixed martial artist having yet to be defeated.
The Team Alpha Male star rubs elbows with the likes of Bryan Caraway, TJ Dillashaw, Joseph Benavidez and Urijah Faber on a regular basis.
Despite all of his accolades and praise, Mendes has solely used his powerhouse wrestling skills in order to secure his 9-0 record as a pro, ground-and-pounding opponents whilst searching for the submission finish.
The only thing that Mendes needs to complement his game would be to develop the striking skills necessary to compete in the UFC, though he continues to plug away on his kickboxing skills under the tutelage of Master Thong.
Eddie Alvarez: Striking Defense
The former Bellator and Bodog champion has emerged as one of the best lightweight fighters in the world, thanks to his relentless pressure and heavy hands which have wilted most opponents in his way.
When Alvarez isn't knocking out guys like Aaron Riley, Derrick Noble and Tatsuya Kawajiri, he's submitting formidable opposition, proving that he is as well-rounded as they come.
A likely trade-off of his obvious knockout power, though, has been Alavarez' constant pursuit of the finish, which has made him throw himself into harm's way, where he has been dropped by many fighters in the past. That includes the aforementioned Kawajiri, Eric Reynolds, Roger Huerta and Michael Chandler—who capitalized on the downed Philly fighter, cinching up the rear-naked choke finish.
Shinya Aoki: Striking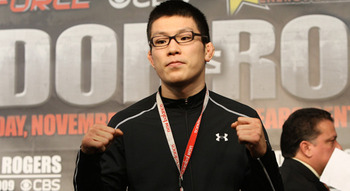 fightmagazine.com
The Dream lightweight champion is far and above the most talented jiu-jitsu practitioner in the division. Whether it's his powerful neck cranks, heel hooks or armbars, Aoki can submit you in every which way imaginable.
In fact, Aoki is owner to two gogoplata submission victories over Katsuhiko Nagata and Joachim Hansen.
His relentless pursuit of the submission win makes him a constant threat, though his unorthodox approach has also left him open for a striking counter, which the previously mentioned Hansen, Hayato Sakurai and Yuichiro Nagashima, who have all been able to capitalize on Aoki's shortcomings, yielding knockout victories in the process.
Alistair Overeem: Conditioning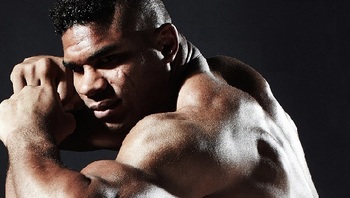 In the early days of his career, Overeem was always considered to be a tremendous talent, though if the fight ventured into the later rounds, you could almost always expect the Dutchman to succumb to some decisive finish, thanks to his wavering conditioning.
However, since he transitioned to the heavyweight division and no longer strains his 6'5" frame looking to make make the 205-pound limit, Overeem has been ultra-impressive both in the mixed martial arts and kickboxing world, garnering world titles in both sports.
In his last outing, though, Overeem looked very fatigued against rival Fabricio Werdum. Though he took the decision victory, "The Reem" drew the ire of the fans and media alike for his less-than-spectacular performance. It has since been attributed to mounting injuries, but only time will tell.
Brock Lesnar: Striking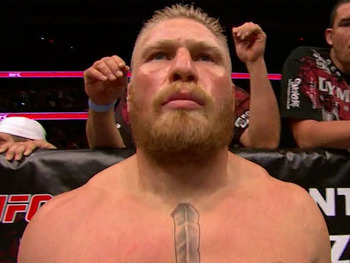 Donning his battle beard, Lesnar looked primed and ready to make this third title defense against Cain Velasquez in October of last year.
Though he nearly fell victim to the striking skills of Shane Carwin in his previous outing, Lesnar was the consummate favorite heading into his battle with Velasquez.
The AKA star was taken down by the wrestling powerhouse, though eventually worked his way back to his feet, where he began to tee off on the less experienced Lesnar, who shied away from strikes and eventually dropped to the canvas where the TKO finish was just a formality.
Since then, Lesnar has enlisted the likes of K-1 veteran Pat Barry into the fray and has continued to to plug away in the striking department, looking to be a threat anywhere the fight goes.
Georges St-Pierre: Killer Instinct
mmaweekly.com
St-Pierre has long reigned as the UFC's welterweight champion, thanks to his impressive array of martial arts skills.
Equally versed in both jiu-jitsu and kickboxing, St-Pierre has really shined in the wrestling department, where he is now widely considered the best wrestler in the sport, thanks to his impressive timing and powerful double-leg takedowns.
Since adopting this new style of "shoot fighting," the Canadian has gone to a decision in five of his last six outings, garnering jeers from even his fellow countrymen in his recent battle against Jake Shields this April.
Carlos Condit and Nick Diaz: Wrestling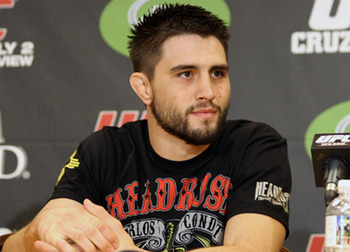 mmajunkie.com
Both Condit and Diaz are two of the best fighters in the 170-pound class and will meet one another next February when they battle for the interim welterweight title.
Both men are widely considered two of the best strikers in the division, with Diaz having some of the best boxing in the sport while Condit has cultivated an adept array of kickboxing skills filled with kicks, punches and knees galore.
The duo are also very dangerous jiu-jitsu practitioners, as they both have very active guards which have submitted formidable opponents in the past.
Because both men have an impressive array of skills, it doesn't bother them where the fight goes, which could be attributed to their lack of takedown defense, which fighters such as Sean Sherk, Brock Larson and Jake Ellenberger have exposed in the past.
Keep Reading