Independence Bowl 2011: Broken Trophy Adds Much-Needed Mystique to Matchup
December 26, 2011
Missouri and North Carolina are set to battle in the 2011 Independence Bowl, but there appears to be a minor problem. According to Aaron Schoonmaker of WRAL Sports, the trophy awarded to the winning team was broken this afternoon.
It appears that Truman, the Tigers' mascot, caused the damage: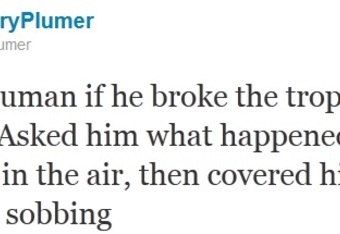 After not receiving much hype leading up to kickoff, the mishap will surely generate more interest in the bowl game. Missouri enters the game as a small favorite as both teams finished the regular season at 7-5.
Harry Plumer of the Columbia Missourian also reports that the trophy was made of imported crystal and was broken while the mascot was taking pictures with it.
The accident occurred just hours before kickoff, which means tonight's winning team will likely have to celebrate with a busted up piece of hardware. It should still help garner for viewers for the game, which has been a second-tier bowl since 1976.
This is probably one of the crazier incidents to happen during those 35 years.
If anything, it will bring some added motivation to the clash as both teams will want to be remembered as the team that took home a broken trophy. It's that type of unique moment that makes can live on in the players' memory forever, especially since they'll talk about it at every reunion.
Kickoff is set for 5 p.m. ET in Shreveport, La. and Truman will need to put on one heck of show if he wants people to forget about his butterfingers.
One thing's for sure, Missouri's wide receivers, led by T.J. Moe, will need to display better hands if they want to emerge victorious.