NFL Playoff Scenarios: Division Leaders That Need Week 17 Wins
December 26, 2011
Andy Lyons/Getty Images
The end of the NFL regular season is usually not an exciting time because most teams have already clinched playoff berths and know where they are going to be playing. But this year is different, with so many different scenarios still in play. 
Division winners have a lot of questions that they still have to answer, and the fact that we are no closer to figuring out who the real Super Bowl contenders are makes this final week exciting. We know most of the teams that will be playing in the second season, but a lot of them are limping in. 
That is why Week 17 is such a critical time for many of these teams to prove that they are going to be able to put forth a strong effort when the playoffs begin a week from Saturday. 
Here are four division leaders that must have strong showings on Sunday as we close out the regular season. 
Houston Texans (10-5)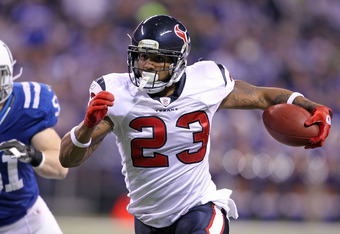 Andy Lyons/Getty Images
The Texans' biggest problem has been exposed in the last two games: quarterback play. We knew that things would be difficult for them when Matt Schaub went down, but things have gotten worse than we expected. 
A two-game losing streak has taken all of the shine off this team. They are likely going to be the No. 3 seed, though there is a chance they could move up to the No. 2 spot with a victory and losses by the Ravens and Steelers. 
A game against division rival Tennessee will either be the straw that breaks the camel's back, or gets them the positive momentum they need moving into the postseason. 
San Francisco 49ers (12-3)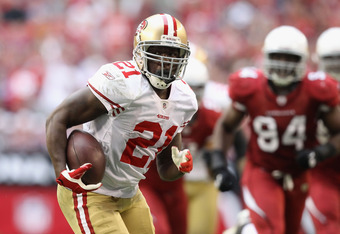 Christian Petersen/Getty Images
The 49ers were lucky to sneak out of Seattle with a victory, and in doing so, they set themselves up for a first-round bye if the New Orleans Saints lose tonight or in Week 17. Of course, if Jim Harbaugh's bunch takes care of business against St. Louis on Sunday, it won't matter what the Saints do. 
Watching this team the last few weeks, you can see that they need a week off to get Patrick Willis healthy and figure out their offense. 
No NFC team needs to rest more before the playoffs start than the 49ers do. 
Baltimore Ravens (11-4)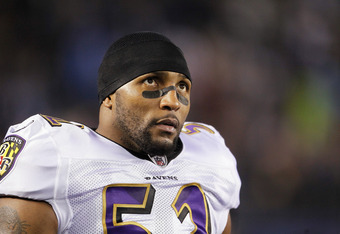 Jeff Gross/Getty Images
Speaking of teams that need a bye, the Ravens also need to get players healthy and clear their minds before the playoffs begin. 
This has been an interesting season for John Harbaugh's team, but at the end of the day, it is hard to argue with 11 wins. Joe Flacco is still a huge question mark at quarterback, though the running game and defense have been able to bail him out. 
All four of the Ravens losses have come on the road, and their final game is at Cincinnati, so in order to earn a first-round bye and at least one home playoff game, they have to take care of business away from Baltimore. 
Denver Broncos (8-7)
The only team on this list that has yet to clinch a playoff spot, the Broncos have been exposed in their last two games. We have all been waiting for the shine to come off the Tim Tebow bandwagon, and it is safe to say that fans are getting off just as fast as they got on. 
Playing against former quarterback Kyle Orton and the Kansas City Chiefs at home could be the cure for what ails this Broncos team right now. Of course, it could also be sweet revenge for the quarterback they gave up on to give Tebow his chance. 
If they want to have any chance to prove the doubters wrong, which is a tall order in itself, they have to win this game and not backdoor into the playoffs by having Oakland lose to San Diego.