Liverpool FC: 10 Reasons to Be a Cheerful Fan of the Club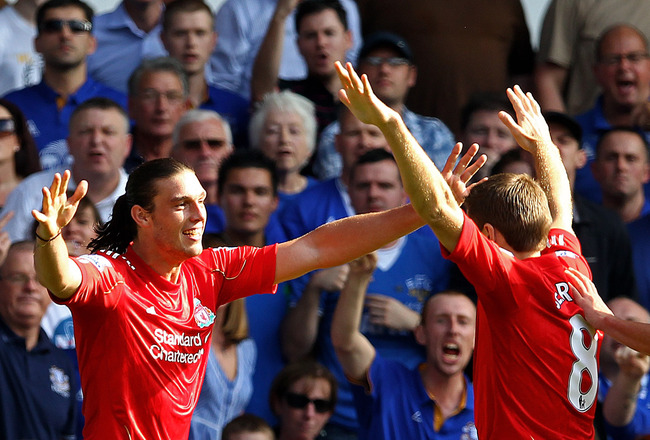 Clive Brunskill/Getty Images
It's Christmas time, and there is a real festive spirit felt throughout England in particular as football heads into the biggest and most important time of the year. Liverpool have a plethora of games for everyone to enjoy, and six points from the next two games (which are at home) should be expected.
If, for some reason, you find yourself feeling down as a Liverpool fan, take a quick scroll through these 10 reasons why you should have a smile on your face.
Enjoy, and a Happy New Year to each and every single one of you.
Steven Gerrard Is Finally Coming Back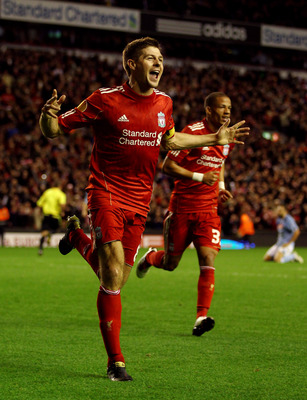 Clive Brunskill/Getty Images
Though Steven Gerrard's season has been relatively disappointing, when played, Gerrard has shown he is still performing at the highest level. His injury spells have taken time from Captain Fantastic but have left him with a point to prove. He will be out there to prove he has lost none of his class or reliability, and he is still the undisputed best midfielder in England.
To put things into perspective, in a recent poll, Steven Gerrard was voted one of the best players ever to grace the Premier League. Yes, it's the very same player that will be returning to the Liverpool lineup.
In fact, Gerrard has just made an impact, by coming off the bench. The lift he gives Anfield is immeasurable. The passing is quicker and Liverpool just became a better side. I don't know why, but Gerrard has that effect on Anfield. He owns the place.
I can't think of a superlative fitting enough for Captain Fantastic, so I'll go with something that I was told today that sums up Steven Gerrard: "He is like a positive ball of energy." He certainly is just that.
Maybe, just maybe, if Gerrard can stay fit, Liverpool can reach Europe once more.
We're Doing Better Than Last Year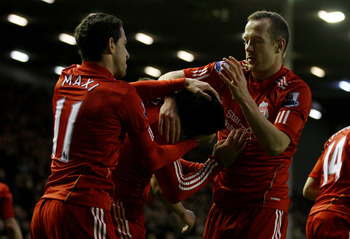 Clive Brunskill/Getty Images
This time last year, we hovered above the relegation zone. Yes, the relegation zone. This year, we lie in sixth place and not far off Europe.
The performances are better to watch, better football is being played, albeit results are at times frustrating.
It's That Time of Year...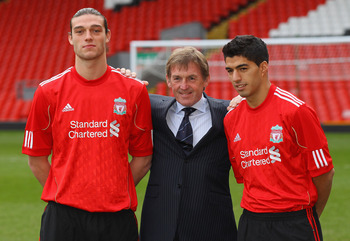 Alex Livesey/Getty Images
Hey. It's January. Remember last year?
Something along the lines of: Torres leaving, Carroll (cough) and Suarez arriving? Yes, that's it.
Suarez has been a revelation, but that aside, the transfer window provides plenty of drama and though not always good, it keeps all football fans occupied and provides them with much to speculate over.
Signs of Potential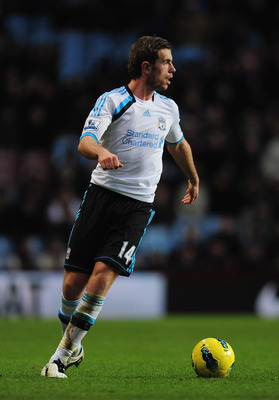 Jamie McDonald/Getty Images
It's always nice to see a little glimpse of what the future might hold, and some good performances from Jordan Henderson and Martin Kelly in particular have led me to believe that the future is bright.
You should think so, too.
Speculation, Speculation, Speculation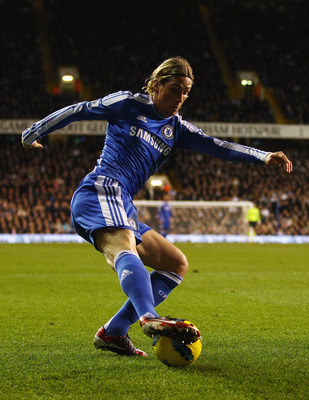 Richard Heathcote/Getty Images
I mentioned before, the January transfer window is coming up. Like I said, this means the rumours come thick and fast almost to the point where they become patronising.
Who's coming? Who's leaving?
Torres, Villa, Benzema.. You name it, we've been linked. Sure, nine of 10 times the rumour is waffle. But sometimes, only sometimes, it's that one of 10 move that makes a season.
Suarez, anyone?
We've Looked Good Against the Best Sides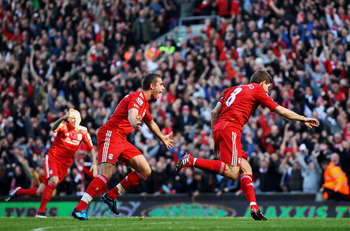 Clive Brunskill/Getty Images
It's fair to see Liverpool were absolutely dominant over Manchester United and City at Anfield, yet both clubs came away with a lucky point. However, Chelsea and Arsenal have both been defeated by the Reds, who seem to turn it up a notch against class opposition.
At the end of the day, it's the big games that are remembered, and it's the big games that Liverpool really perform in.
Luis Suarez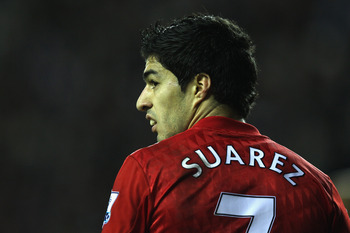 Michael Steele/Getty Images
This man is classy. He beats players. He possesses an ability to get him out of tight situations that is very rare indeed.
He has been a breath of fresh air at Anfield, and though his stats don't show it, he's one of the most dangerous men in the Premier League.
Drama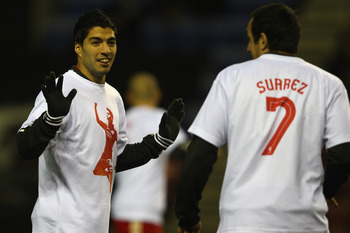 Michael Steele/Getty Images
The FA has recently imposed an eight-match ban on Suarez. The reason (alleged racist remarks) is not something to be cheerful about, but the fact that this team seems to find controversy makes being a fan more engaging. The team is and will remain relevant.
Whether it be a late winner, Gerrard's return, some incorrect (or correct) claims or anything, Liverpool seems to act as a magnet for stories.
Yes, it's depressing at times. But hey, for me at least, it can be interesting. And it's something to talk about.
Football Is Football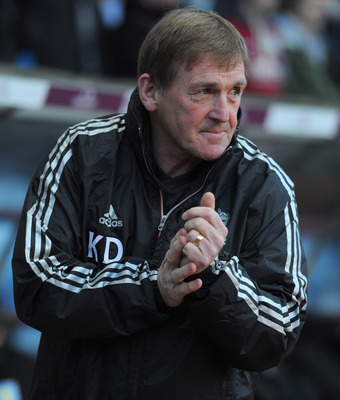 Michael Regan/Getty Images
It's been a shaky start, but it's by no means awful. We have a target: the top four. We have the means to get there. The January transfer window looks to be an opportunity to climb the league and reach the summit of European football.
It's having a target that makes football interesting. If you didn't have the target of winning a match, you wouldn't care if you didn't pick up three points.
Liverpool have aspirations of a top four finish. It's that target that makes Liverpool interesting to watch. Can we make it?
Ladies and gentlemen, let's wait and see.
We Are Liverpool Football Club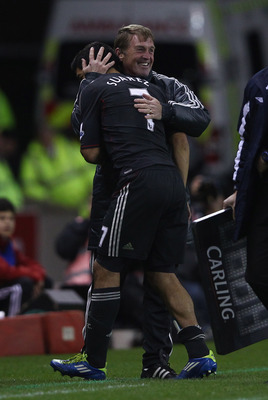 Clive Brunskill/Getty Images
No matter what has happened to Liverpool Football Club, its history and tradition has remained intact. It is that that separated us from other English clubs. We are the most successful English football club of all time.
Yes, of all time. Not City. Not Arsenal. Not Manchester United.
It's Liverpool Football Club.
At the end of the day, it is an honour to be associated with a club of Liverpool's stature. You should—as I'm sure you do—appreciate that and remember that you reflect Liverpool's belief and passion.
Thanks for reading, enjoy the festive period.
Keep Reading

Liverpool: Like this team?