Floyd Mayweather and the 5 Active Boxers Who Should Have Their Own Soap Opera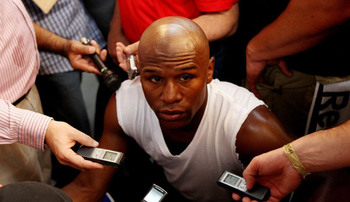 Boxing is an emotional sport and the characters that compete in it are just as colorful sometimes. It seems like there is always some kind of drama in some boxer's life.
Usually it happens to be outside the ring.
That means that these boxers who are grown men tend to get dragged into situations that sometimes leave fans scratching their heads. Some of these stories end up being surreal and look like more of a plot from a movie than anything else.
Still, it makes for good headlines and interesting debates which boxing fans never seem to get tired of. So in that vein, here are the five boxers who should have their own soap operas.
Timothy Bradley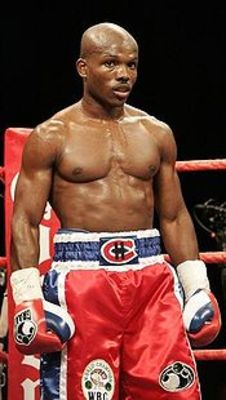 Timothy Bradley is an angry young man. He always seems to have a chip on his shoulder about not being a boxing superstar. He just seems to not have been given the shot that he feels he deserves after his terrible, but important win over Devon Alexander.
He felt he hadn't been promoted properly after the fight and that it had held him back.
Of course, he fails to mention the fact that after the Alexander win he turned down a superfight with Amir Khan that would have lead to a career-high payday. If he had won, it also would have made him a bigger name in boxing and cemented him as a young top fighter.
To make matters worse, after turning the fight with Khan down, he insulted the champion when he fought Lamont Peterson and lost. He even insulted Khan and his promoter, Golden Boy, for going to Peterson's hometown of Washington D.C.
Never mind the fact that the fight brought in real fans to boxing. It was an unintelligent move in Bradley's opinion.
With his biased beliefs and lack of connection with reality, Bradley would be perfect for a daytime soap.
Julio Cesar Chavez Jr.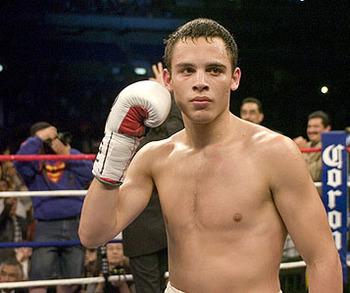 It might not be as much of a soap opera so much as a documentary. Chavez Jr. not only lives in his father's shadow, but his name as well.
Literally.
As a junior, he has been faced with remaining in his father's shadow since his birth. In some ways he isn't even his own person; just an addendum to his father's legacy.
Watching him interact with his father before and after his fights would be interesting and would make great TV. Plus, the entire thing could be in Spanish.
Add in a star-crossed love interest who is conflicted between love for father and son and it could rule as king of the telenovelas.
Antonio Margarito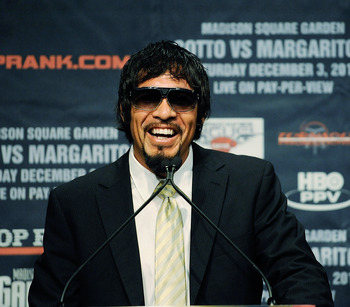 Patrick McDermott/Getty Images
No one is currently as hated in boxing as Margarito is. He is still despised by fans after having been found with loaded wraps before his fight with Shane Mosley. Many fans felt it was intentional, though Margarito has denied this.
Watching him try to win the fans back both in Mexico and in the United States before his matches would be fun to watch. It would also make for great angst to see how he deals with the anger and derision of those that once cheered him in private.
The best part is that Margarito has dressed himself to look like the stereotypical villain.
Not only would it be a soap opera, it would be one where the main character is the bad guy.
Bernard Hopkins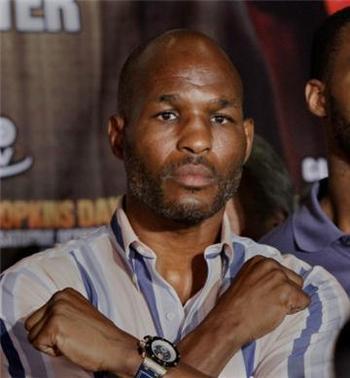 Hopkins knows how to complain.
If he even loses the closest of fights, then it was a robbery and there is a conspiracy against him.
Of course, in soap operas there usually are evil plots against the main character that they are unaware of. It would be enjoyable to watch Hopkins as he reacts to plots either real or imagined against him.
The best part is that if he attacked anyone on the show, it could be mistaken for a passionate embrace considering the amount of clinching and mauling he commits to in all of his fights.
Floyd Mayweather Jr.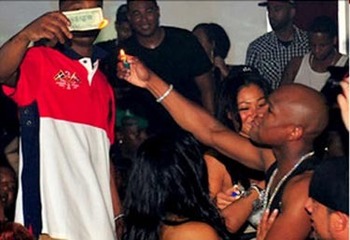 As cliched as it is, Floyd Mayweather Jr. really does top the list.
The man is going to jail soon all because he allegedly couldn't keep his fighting in the ring.
He is constantly in trouble and has a mouth big enough that it is what usually got him there. Add in the fact that he flaunts his money around and it would be easy for him to believe that he is untouchable.
Now that he has been pried away from all the constant yes-men he surrounds himself with and he is going to jail, it might be interesting to see how he emerges.
Plus, in soap operas the acting has to be a little ridiculous—which he has down—and the characters have to be a bit over the top.
As Mayweather is a bit of a diva, he has that down as well.
And that is why he would have the ultimate show in boxer daytime soaps.
Keep Reading