50 Best Fighters in NHL History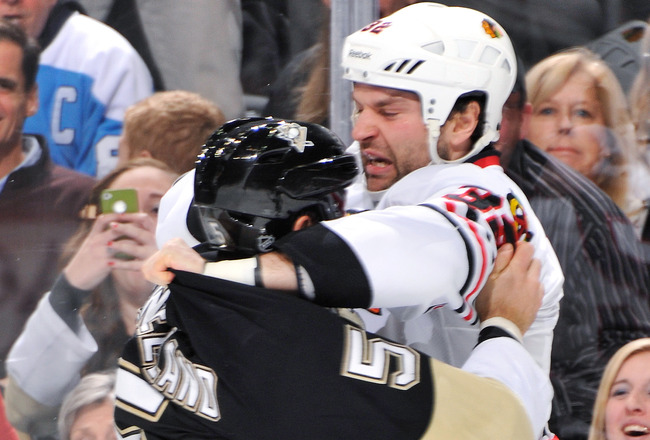 Jamie Sabau/Getty Images
Fighting is the buzz in the NHL today. It's always been part of the game, and will (should) continue to be part of how players police themselves on the ice. Why players fight might come into question, but how well they throw down is even more important.
The following are 50 of the greatest fighters in NHL history.
Some of the video quality is lacking because of the age of the film, but you'll quickly get the point.
What's interesting is how many of the same names show up in the fight clips. You'll notice a lot of the same names popping up over and over again, as the game's heavyweights have always done battle.
Daniel Carcillo
This fight is especially entertaining because Montador and Carcillo are now teammates in Chicago. While you might not like Carcillo's approach all the time, he regularly takes on players significantly bigger than himself.
Brendan Shanahan
Shanahan earned league-wide respect during his time playing the game, and part of that was earned by standing up for teammates when the gloves needed to come off.
Larry Robinson
Remembered more for his 958 regular-season points, Robinson was an elite scorer who also mixed it up during his time with the Habs.
Jody Shelley
If you're an enforcer on a Flyers team, no matter the generation, it says a lot about your fighting ability. Shelley's a heavyweight that holds his own and wins most fights.
Derek Boogaard
Unfortunately one of the players the game lost this summer, Boogaard was loved by teammates and fans alike.
Chris Chelios
Throughout his career, Chelios earned the captain's "C" by sticking up for teammates. He never had a problem throwing down when the opportunity presented itself.
Cam Janssen
For his size, Janssen holds his own pretty well against some of the league's heavyweights. Unfortunately, he has missed time because of the side effects fighting has on a player's body.
Forbes Kennedy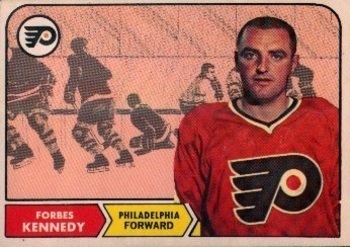 Kennedy has the distinction of being an NHL record holder.
He was hit for the most penalties—eight—in a single postseason game, and he also owns the record for most penalty minutes—38—in a single playoff contest.
Shawn Antoski
A big fighter that didn't get as much credit as he should have in the mid-1990s, Antoski threw down with some of the game's greats and held his own.
Willi Plett
Plett isn't as well known as many of the guys on this list, but he certainly stepped into the ring with some of the better fighters of his era and held his own.
Darcy Hordichuk
If only his wife was named Marcy (Married with Children joke), Hordichuk has thrown down with most of the heavyweights in the league today and has entertained fans all over the league with his fists.
Jarome Iginla
A strong leader and great scorer, Iginla's physical play is overlooked too often. He's one of the smartest fighters in the game.
Clark Gillies
Clark Gillies rarely saw a fight he didn't want to be a part of, and he was able to throw the fists as fast as anyone.
Steve Durbano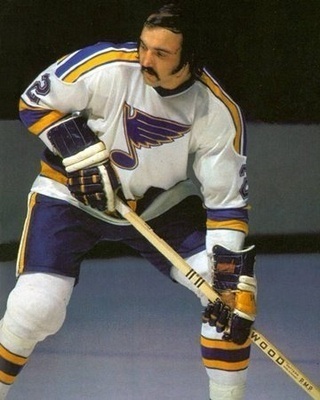 In 1998, "The Hockey News" named Durbano the baddest man in hockey. That says a lot about what he brought to the ice each night.
Terry O'Reilly
He was one of the most loved fighters in Boston history.
Tim Hunter
Some great fights in the mid- to late-1980s involved Tim Hunter, who piled up 375 PIM in 1988-89.
Stu Grimson
Grimson was a guy that had the back of every player in the same color sweater every night.
Al Secord
Secord is an intriguing contradiction on this list. He was capable of putting up 50 goals in a season, and skated on one of the highest-scoring lines in the NHL in Chicago, but was also a big-time penalty minute guy who had no problems fighting. In 1982-83, with the Blackhawks, he scored 54 goals and piled up 180 penalty minutes in 80 games, and then had a 40-goal, 201-PIM season in 85-86 for Chicago.
Ulf Samuelsson
His bouts with Cam Neely are legendary. Samuelsson wasn't always the cleanest player on the ice, but he handled the business end of the game when someone dropped the mitts.
Reid Simpson
Reid Simpson was always in the middle of the action during his career, and his gloves usually found a way to his the ice during his playing days.
Basil McRae
Three times in his career, McRae surpassed 350 penalty minutes in a season.
Nick Fotiu
Fotiu is one of the all-time fan favorites at Madison Square Garden and never got cheated when the gloves hit the ice.
Marty McSorley
He's infamous for some awful decisions, but McSorley spent a big portion of his career protecting Wayne Gretzky.
Donald Brashear
If you've watched hockey for longer than 15 minutes, you've undoubtedly seen some of Brashear's all-time fights. He is one of the great enforcers in the game's history.
George Parros
Parros is one of the bigger fighters in the game today, but struggles to find a dance partner because of his track record.
Gino Odjick
Odjick once scored fewer goals—five—in an entire season as he averaged penalty minutes per game (371 PIM in 70 games in 1996-97).
Rick Tocchet
Tocchet posted almost 1,000 points in the NHL in his career—and almost hit 3,000 penalty minutes.
Cam Neely
Go to Boston.
Ask just about anyone who they'd want on their side of a fight.
Most would say Cam Neely.
Behn Wilson
Wilson, like so many on this list, never backed away from a challenge and always stepped up to protect a teammate. Many nights, he went home with more than one shade of red on his sweater as well.
Derian Hatcher
One of the most lethal hitters of the last 20 years, Hatcher put a few players (Roenick) in the hospital without dropping the gloves. When when it came to fighting, he rarely had a problem stepping up.
Bobby Clarke
To some, Clarke is the greatest thing since sliced bread. To others, he's the game's greatest villain. However, everyone agrees that he was tough to play against.
Wendel Clark
He piled up 330 goals in only 793 regular season games, but he was an enforcer who always had the back of his teammates. He brought toughness back to Toronto in the mid-1980s.
Chris Nilan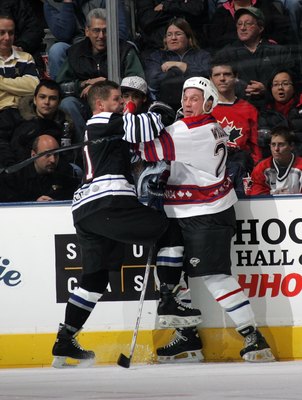 Bruce Bennett/Getty Images
One of the best fighters in Habs' history, Nilan also scored 110 goals in just under 700 NHL games.
Dino Ciccarelli
He wasn't always the most popular player, and his methods might not have always been in line with conventional hockey fighting (see his 10-game suspension and arrest for using a stick), but Ciccarelli was one of the meanest SOBs in the NHL.
Curt Fraser
Fraser played on some teams that fought a lot, and he was always in the mix.
Joey Kocur
In 1985-86, Kocur racked up 377 penalty minutes, the eighth-highest total in NHL history.
He did it in only 59 games.
Scott Stevens
His battles with Eric Lindros made the rivalry between the Flyers and Devils one of the most heated in the game.
Tie Domi
The battles between Domi and Bob Probert were epic, and they usually went down early in any game they were both a part of. He piled up 3.515 penalty minutes in his NHL career, the third-largest total in league history.
Dale Hunter
Dale Hunter was a fierce competitor who threw down whenever he had to—which was often. Now, he's coaching the Washington Capitals.
Mike Peluso
Peluso got his sweater bloody on a number of teams, and he had some epic bouts against some of the greatest fighters in NHL history.
Dave Manson
One of the most lethal set of fists in NHL history, he posted 54 points and 352 penalty minutes from the blue line in 1988-89.
David Schultz
Only four times in NHL history has a player accumulated over 400 penalty minutes in a single season. Schultz did it twice.
Rob Ray
Rob Ray and Tie Domi could have their own channel on YouTube. Ray never had a problem dropping the gloves and would fight until someone tapped out—and it was rarely him that asked out.
Georges Laraque
Laraque had a couple freight trains hidden in his gloves when he hit the ice and had a body most fighters couldn't get into. He took on many of the biggest fighters in the history of the game and rarely lost.
Dave "Tiger" Williams
In his best season, he scored 19 goals while stacking up 351 penalty minutes. But when you get a nickname like "Tiger," either your father loves golf or you're able to beat people up on the ice.
John Scott
He's one of the biggest players in the NHL today, and has never lost a fight. He punishes anyone that, at this point, is dumb enough to step into the ring with him. After hammering Westgarth, Scott hasn't has as many dance partners, though.
Ken Daneyko
He enjoyed beating people up and was the enforcer on some great Devils teams. Now he provides solid insight on the NHL Network.
Dave Brown
One of the greatest enforcers in the history of the game, Brown fans claim he never lost a fight.
Eddie Shore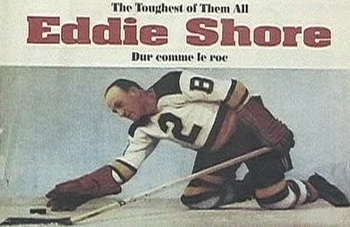 Largely with the Boston Bruins from the mid-1920s into the late 1930s, Shore was the most feared player of his era. He racked up 1,037 penalty minutes in only 553 NHL games, and there were very, very few players that would step up when Shore wanted to drop the gloves.
Bob Probert
Probert unfortunately passed away last summer, but he was one of the all-time tough guys in the NHL. In 935 games, he accumulated exactly 3,300 penalty minutes before hanging up his skates.
Keep Reading