WWE and Beyond: Epic Return of CvC
December 23, 2011
Well, I will be honest with all of you. Most articles these days are about CM Punk, The Undertaker's streak or something about Cena.
It is time to get creative and intriguing, because the return of CvC is here!
Yes everyone.  CvC: WWE and Beyond is making its emphatic return in time for the holiday season. My fellow B/R writers Chinmay and I am the Real Deal Yo, as well as myself, decided to coordinate this.
Here is the way CvC goes:
In Creature vs. Creature, a topic is given, say the greatest tag team ever. Any person willing to participate and write decides his/her choice and informs the organizer of CvC. Once, the contest begins, participants have to publish their respective articles within a given period. The organizer then publishes another article that gives the links of all the articles. Readers finally choose their favorite works, and the writer with the most number of votes is the winner of the contest.
Here is the topic which each participant will be writing on:
                         GREATEST WRESTLING MATCH OF ALL TIME
It doesn't have to be in the WWE or TNA; it can be from anywhere and any year. Wrestling matches are meant to be memorable and that will stick with you until life's end. Everyone has their favorite.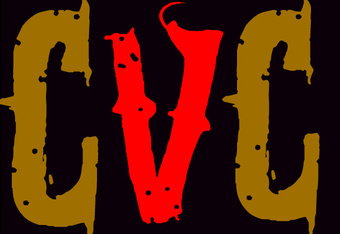 Like I said, there is no restriction of choice.  Please remember that no rivalry should be repeated. A choice made by one person is out of selection for others.
If anyone has chosen their topic already, please drop it in the comment section, as well as those words that let me know you are in! I'm creating a master list as we speak. If there is any problem, just shoot me a PM. If you are on Twitter, contacting me there would be much faster. I am at @BR_WWE
*** Deadline for the entry is December 28th (next Wednesday) U.S. east time
*** I will then publish an article listing all the contestants and respective rivalries, I'll also give the deadline for submitting the article in the same article.***
*** Participants, please drop the links of your articles on my B/R profile, so that I'll easily get to know that your piece is up***
*** The title of the article should have CvC in it. It easy to recognize that this is an entry, that's why***