Liverpool FC: The Complexities of the Suarez Verdict
December 22, 2011
Clive Brunskill/Getty Images
The confirmation of an eight-match ban to punish racist remarks made by Luis Suarez has been a massive blow to Liverpool and Kenny Dalglish. 
Although his scoring consistency has fallen of late, the Uruguayan striker's ability to cause havoc amongst opposition defences has meant that a long period of games without him causes concern for Liverpool supporters. 
Liverpool and Suarez will appeal the decision, and this in part is due to a continual debate around the initial incident itself. 
As Luis Suarez really had only the words of Patrice Evra against his own, the whole event was sketchy in detail from the start. 
From Suarez's point of view the comments were not meant to be an insult, but instead a throwback to his Uruguayan upbringing where the word "negrito" and variations of it were used to positively nickname many black players who revolutionised the game of football in South America. 
There is no doubt that with Luis Suarez's conviction, Chelsea and England defender John Terry will now be quaking in his boots. The fact that various fans on match day and clips posted on YouTube have substantiated evidence against Terry, means you cant help but wonder if he will face a much harsher punishment. 
It is easy to claim that Suarez's comments were solely an insult, although this may be slightly naive if you forget his cultural backgrounds. At the same time it seems the most likely reason for the comments, given Suarez's tumultuous background, is that it was a backhanded compliment at best.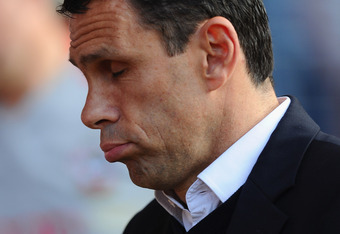 Mike Hewitt/Getty Images
Only two people for sure will know that, and they are Evra and Suarez. One states racism, but the other could turn around and claim along the lines of xenophobia. By finding Suarez guilty the comeback is likely to focus on his comments apparently being lost in translation. 
In a world where sport is fighting prejudice on a daily basis, the whole scenario is certainly a progressional step for those tackling unfounded hatred. It has set a precedent and will cause all in the game to take note of the consequences to such actions. 
You have to feel at the same time that Luis Suarez should have been acclimatised more affluently in how the comments he made would be construed in English football. 
Many in the game have been quick to back the Liverpool forward, as personal relationships seem to illustrate the lack of any racial undertones in his character. 
Most notable of these came from fellow Uruguayan Gus Poyet who described the eight-match ban and additional £40,000 fine as "disproportionate" and one he will back "to the death." The current Brighton manager also draws upon the previous behaviour of Patrice Evra, proclaiming that he "is a controversial player."
It is therefore understandable that people like Poyet will be hoping that the decision that has been made is founded from the result of a intricate investigation and not just a reaction to the calls for punishment.
One thing for certain is that the entire incident has highlighted a need for international players moving to play in the Premiership to be integrated more efficiently into the culture of English football. 
Therefore, it is hopeful that subsequent initiatives from clubs and the FA will be brought in to combat any likelihood of a repeat occurrence.