12 Fighters the UFC Needs to Sign Immediately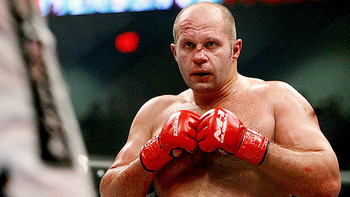 ESPN.com
The UFC is becoming more popular by the minute.
President Dana White has done his absolute best in bringing the most skilled MMA fighters in the world to the UFC, offering loyal fans the most diverse fightcards on a month-to-month basis.
Prominent names like Alistair Overeem, Nick Diaz, Hatsu Hioki and Fabricio Werdum have made their way to the UFC over the past few months, translating into deeper and more extravagant divisions.
Heading into 2012, following Brock Lesnar's destruction of Overeem at UFC 141, White and the Fertitta brothers need to do everything in their power to continue this expansion trend.
With that said, here are 12 fighters that the UFC needs to sign, now.
12. KJ Noons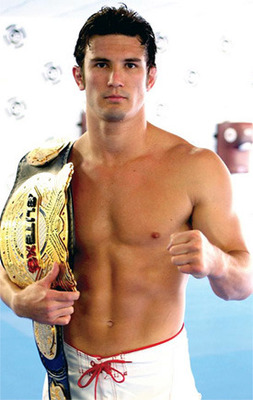 mmajunkie.com
It's no secret that KJ Noons has been a top 15 lightweight fighter in the world over the past five years.
Along with key victories over Yves Edwards, Nick Diaz and Jorge Gurgel, Noons has captured and defended the EliteXC lightweight championship and barely lost to Diaz a year ago in a grudge match for the Strikeforce welterweight title.
As a matter of fact, that second Diaz fight was awarded fight-of-the-year honors in 2010 by Strikeforce.
And even though Noons can fight at 170 lbs, his best chance of making the UFC roster is in fact at lightweight.
The 29-year-old, world-class kickboxer is currently sporting an 11-4 career record. And if the UFC decides to test the waters with Noons, he could potentially end up semi-filling the void left by BJ Penn's retirement from the lightweight division.
11. Geronimo dos Santos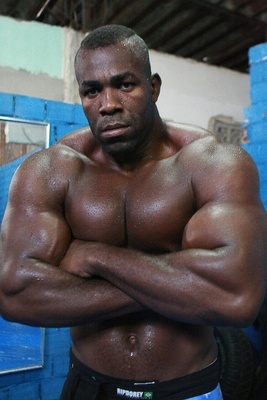 mmalinker.com
Geronimo dos Santos is an absolute beast.
Besides compiling 10 fights over the last 12 months (9-1), Santos currently ranks as one of the best heavyweight boxers in all of MMA.
Think Junior dos Santos good.
As a matter of fact, along with the same last name, both guys hail from heralded boxing backgrounds in Brazil.
And even though Santos' last fight against a prominent American heavyweight came during a losing effort against Josh Barnett back in July of 2010, Santos would be more than capable of translating his Brazilian success into UFC gold.
At this point, Dana White needs to grab this guy. With the recent addition of Alistair Overeem, the heavyweight division may end up being the best division in the UFC—if Santos is given a contract opportunity.
10. Daniel Cormier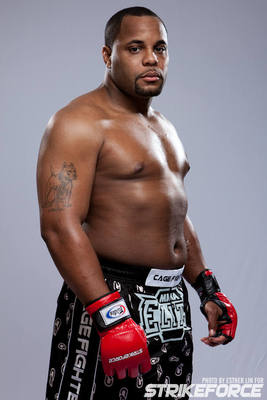 411mania.com
Daniel Cormier is arguably a top 10 heavyweight at this point in his career.
Despite being 32 years old, the NCAA Division I All-American wrestler has supplanted himself amongst Strikeforce's best fighters, improving to an undefeated, 9-0 record with his latest KO victory over Antonio Silva.
Considering Cormier has only been training MMA for two years, you have to be excited about his potential in the sport if the UFC comes calling.
He's quick, well-based and possesses one-punch knockout power, which are all things relevant in the UFC heavyweight division.
And if you think his jiu-jitsu game is suspect, just take a look at his fight against Jeff Monson. He lasted all three rounds against the Brazilian Jiu-Jitsu black belt on his way to his eighth career victory.
9. Rafael "Feijao" Cavalcante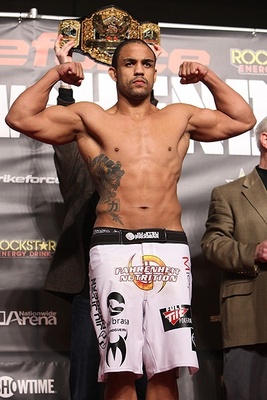 Evilmasterreport.com
Rafael Cavalcante recently lost his Strikeforce light-heavyweight title to Dan Henderson back in March.
But despite handing his belt over to an MMA legend that has made his way back to UFC glory, Cavalcante possesses some great ability as a potential UFC light-heavyweight contender.
He currently trains at Black House, which is the home of some of the best MMA fighters on the planet, including Anderson Silva, Jose Aldo, Junior dos Santos, Lyoto Machida and Minotauro Nogueira.
To say Cavalcante has experienced and talented training partners may be the biggest understatement of all time.
With that said, it may take him close to a year to reach the UFC, considering that the light-heavyweight division is the deepest shark tank around.
But the inevitable departures of Tito Ortiz, Stephan Bonnar and Rich Franklin from the 205-pound ranks could clear a spot for "Feijao."
8. Ronaldo "Jacare" Souza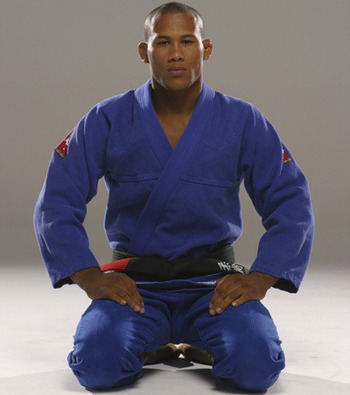 fiveouncesofpain.com
Ronaldo Souza has been a Strikeforce middleweight threat for over two years.
He won the middleweight title over Tim Kennedy, defended it against Robbie Lawlor and recently lost it via unanimous decision to the current champion, Luke Rockhold.
But beyond his loss to Rockhold, who is also on this list, Souza's MMA career has been nearly perfect: He currently sports a 14-3-1 record, with a key victory over Jason "Mayhem" Miller in 2008 at Dream 6.
Souza no longer has Strikeforce gold, which could lead to his departure to the UFC. Dana White has that authority and could implement a short contract to see how "Jacare" matches up to the competition.
It's not for nothing that the guy is a black belt in Brazilian Jiu-Jitsu and Judo: He's one of the most dangerous clinch-and-ground specialists in the game, as evidenced by his 11 career submission victories.
7. Josh Barnett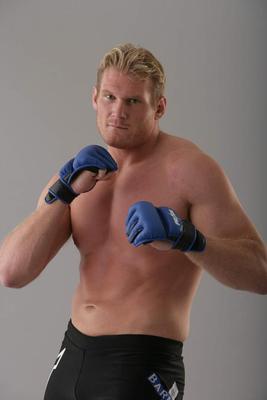 Myspace.com
There's only one problem with Josh Barnett bringing his talents to the UFC, and that's his storied background of failing drug tests.
Since 2009, following his third-straight failed drug test by an athletic commission, Barnett hasn't really been forgiven for the steroid implications.
Dana White has already said that Barnett won't make it back to UFC prominence, the latter having won the heavyweight title from Randy Couture at UFC 39, only to have it later stripped after failing one of the most infamous banned-substance tests in UFC history.
But isn't this the season to forgive?
Even at the age of 34, Barnett is still one of the best heavyweight fighters around, not having lost a fight since 2006 at the hands of Minotauro Nogueira.
It's about time the UFC swallows their pride, signs the 14-year veteran and throws him in the Octagon against Cain Velasquez or Shane Carwin.
6. Gegard Mousasi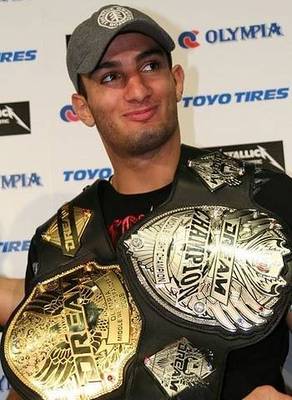 bloodyelbow.com
On top of having an awesome name, Gegard Mousasi is one bad dude.
Currently sporting a 32-3-2 career MMA record, Mousasi has lost only once since 2006.
During that span, "The Dreamcatcher" secured prominent victories over Jake O'Brien, Ronaldo Souza, Denis Kang and Bellator middleweight champion Hector Lombard.
And considering he's only 26 years old, the boxing standout has a chance to take the UFC light-heavyweight division by storm.
Check out this fight against Babalu Sobral.
5. Luke Rockhold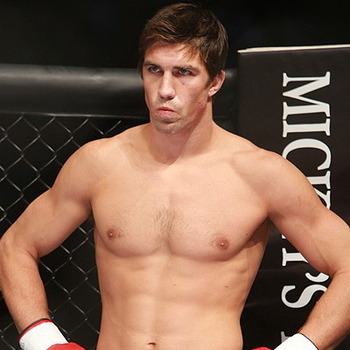 mmalinker.com
With great jiu-jitsu, awesome kickboxing and a knack for finishing fights, Luke Rockhold is one of the most popular MMA fighters outside of the UFC.
After his recent win over Ronaldo Souza to capture the Strikeforce middleweight championship, the 27-year-old is poised for a great year of fighting. Heck, he could even capture fighter-of-the-year honors if he continues to dominate inside the cage.
But despite not having lost a bout in Strikeforce since 2007, Lockhold should seriously consider testing the waters in an Anderson Silva-run UFC 185-pound division because—besides Silva, Chael Sonnen, Mark Munoz, Anthony Johnson and Vitor Belfort—there aren't too many UFC middleweight talents who can finish fights.
Also considering that Rockhold has finished half of his career victories by the way of rear-naked choke, it's scary to think what he can do after he turns his Brazilian Jiu-Jitsu brown belt into a black one.
4. Antonio Silva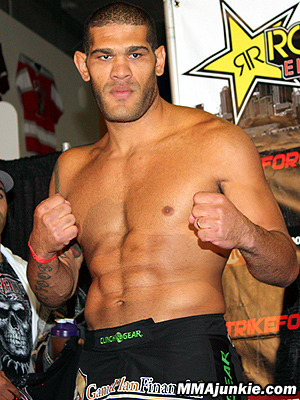 MMAjunkie.com
It may be just me, but I really think Antonio Silva would run through the UFC heavyweight division.
The guy is just one of the most well-rounded MMA fighters in the universe, sporting black belts in Brazilian Jiu-Jitsu, Judo and Karate, with unbelievable reach.
Silva's notable career wins include a TKO of Fedor Emelianenko, a TKO of Mike Kyle and a unanimous-decision victory over Andrei Arlovski in 2010.
Despite his recent loss to Daniel Cormier, which came by the way of an unprecedented KO in Round 1, Silva's promise and potential moving forward into 2012 easily secure him a top-10 spot among the world's best heavyweights.
And with the recent capitalization by the UFC in signing Alistair Overeema guy Silva was scheduled to face instead of Cormier—the 6'4" Brazilian could be the newest addition to Zuffa's MMA monopoly in due time.
3. Hector Lombard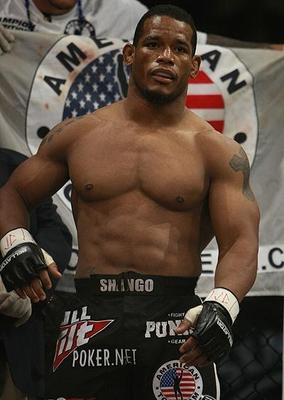 sportstwo.com
Hector Lombard may currently be the greatest unknown mainstream MMA fighter around.
Chalk that up to Bellator's relatively fresh existence in American sports or the fact that Lombard hasn't taken the Pride road that many fighters have followed.
Whichever way you look at it, the Bellator middleweight champion still serves as one of the best 185-pound fighters in the world.
He may even be top five.
Look at it this way: Lombard hasn't lost a fight in over five years, and during that span, 19 of his 24 victories were ended by KO, TKO or submission.
That's pretty damn impressive.
But despite his heralded 31 career victories, Lombard's greatest MMA days are ahead of him. Do I dare say the UFC in 2012?
I think so.
Not only would the acquisition of "Lightning" offer the UFC middleweight division some of the best fights year-round, but it would put immediate pressure on Bellator to continue to try making a splash in the American MMA industry without their best and most promotable talent.
2. Fedor Emelianenko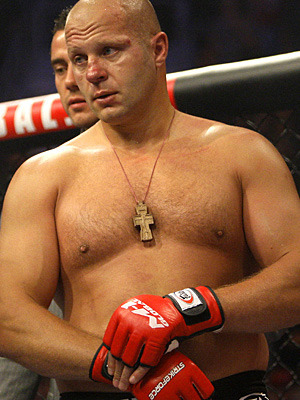 Sportsillustrated.cnn.com
Who doesn't want to see Fedor Emelianenko in the UFC?
To be honest, I don't think there's one person out there who wouldn't pay to see this guy step foot in the Octagon.
And I don't even have to mention what Fedor has done in the sport of MMA. At one point, the guy didn't lose a fight for nearly nine years.
Despite Fedor's dropping some recent bouts to some of the best fighters in the world, his mass appeal and well-known fight presence still make him one of the best around, if not the best.
The UFC has attempted to sign the legend in the past, but it just didn't work out.
But now, with Emelianenko leaving the UFC-owned Strikeforce ranks, stringing along a few victories could tempt Dana White once again to Fedor the chance to join the biggest MMA platform on the planet.
Could you imagine a Brock Lesnar vs. Fedor PPV? Or a Fedor vs. Overeem showdown?
It'd be simply amazing.
1. Gilbert Melendez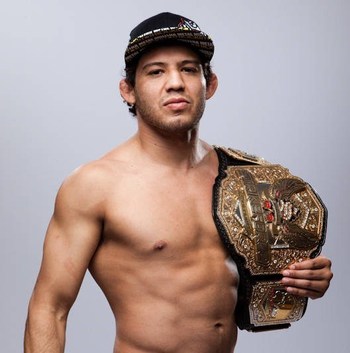 Fighters.com
I don't know why the UFC is fiddling around with the idea of keeping Gilbert Melendez in Strikeforce.
He's currently the lightweight champion, and a great one at that (five-straight defenses). And there's no question about it, Melendez would instantly summon a UFC title fight with the winner of Frankie Edgar vs. Benson Henderson.
To be honest with you, I don't know what is going through the mind of Dana White. I realize he wants to keep Strikeforce around and maintain its relevance in MMA.
But one thing at a time, Dana.
How can you build up the UFC, with all of these FOX deals, free events and reality shows, when you also sit back and let one of the best pound-for-pound fighters in the world slip through your fingers?
Bottom line: Melendez belongs in the UFC.
He has been more than serviceable to Strikeforce and has done it with the utmost respect for the sport.
But at a time in which the UFC continues to sign big names like Alistair Overeem to strengthen the company's marketability and mass appeal, when exactly does "El Nino" get his shot to shine in the UFC?
Keep Reading