NFL: The Top 5 Super Bowl Runs of All Time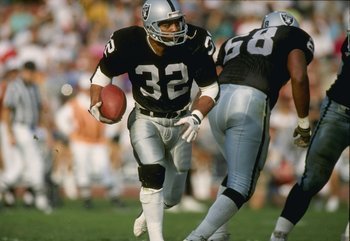 Year after year, the Super Bowl is filled with huge plays. It is the proving ground for the NFL's greatest players, and many of the league's all-time greats have played in and won Super Bowls. To get to a Super Bowl is hard enough, but to win one is nearly impossible.
Each player on this countdown was a key component to their team's Super Bowl success, and their runs have been cemented in history as some of the greatest Super Bowl plays of all time. Without further ado, here are the top five Super Bowl runs of all time.
Keep Reading

Oakland Raiders: Like this team?