2012 MLB Free Agents: Roy Oswalt Is Perfect Fit for Red Sox Rotation
December 21, 2011
Drew Hallowell/Getty Images
You know that it is a strange offseason when the two superpowers in the American League East—New York Yankees and Boston Red Sox—sit on the sidelines while other teams make all the noise. But there are a few small moves that could put either one of those teams over the top, like adding Roy Oswalt. 
The Red Sox have a deeper rotation than the Yankees as presently constructed, so they don't have a burning need for Oswalt right now, but he is making it hard for any team to completely ignore him. 
The reason for that is because according to Jerry Crasnick of ESPN.com, Oswalt is no longer looking for a multi-year contract.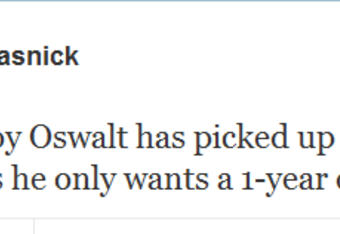 According to Pete Abraham of the Boston Globe, the Red Sox are not pushing hard for Oswalt, but they could get involved in the negotiations.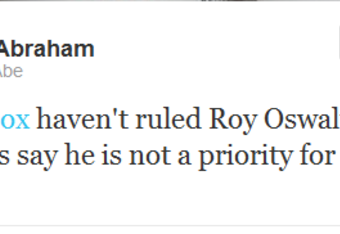 The Red Sox problems in 2011 stemmed from injuries and no depth in the rotation. They have three starting pitchers who, when healthy, give them exactly what they need: Quality innings and bullpen relief. 
Josh Beckett, Jon Lester and Clay Buchholz are good enough to lead the Red Sox to a championship, but you have to have good depth. And right now the Red Sox don't have any depth. John Lackey is a disaster and moving Daniel Bard to the rotation is not going to end well. 
Oswalt does have injury concerns of his own. He missed most of last season due to a back problem, but he is looking for a cheap deal to re-establish his value. The Red Sox can afford to take that risk because they have the money and don't need him to be a pillar of the rotation. 
They need him to be a No. 4 starter that can make 25 starts and throw 175 innings. That would be quite a feat for him since he only threw 139 innings last season, but considering where he is in his career, that would be the perfect scenario for him. 
Plus, the Red Sox are going to contend for a division title and possibly a World Series. Oswalt can prove his value in the middle of a pennant race. 
So while the Red Sox may not be aggressively pursuing him right now, Oswalt should become an object of their desire because he fills a huge need for them.