Rockets' Biggest Challenges for the Season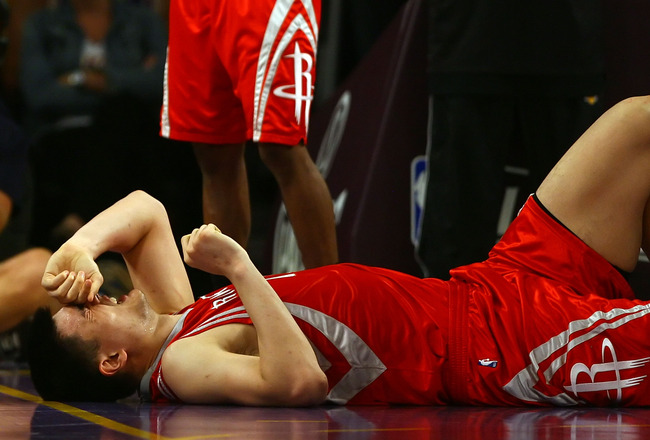 Jeff Gross/Getty Images
The Houston Rockets finished dead last in the Southwest division last year, although they did have a winning record.
The Rockets were a decent team last year, but it is kind of hard to compete when everyone in your division makes it to the playoffs except for you.
The Rockets did not make that many big offseason changes to their team. In fact, they were crippled in the offseason when arguably their best player, Yao Ming, retired due to injuries.
Houston has many challenges for the 2011-2012 NBA season.
Read on to hear all about them.
Yao Ming Retiring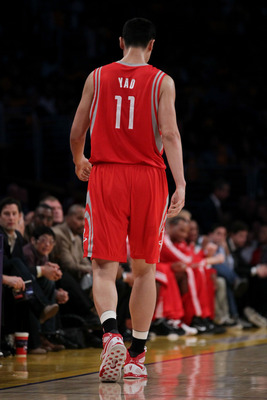 Jeff Gross/Getty Images
In case you have been sheltered from the sports world, Yao Ming has retired. Without him, the Rockets are going to struggle to find life tough in the inside on both sides of the ball.
Although Ming never seemed to reach his full potential, he still provided 19 PPG and 9.2 RPG in his eight years with Houston.
Houston is going to have to find a true center that can play defense and rebound the ball well, with the loss of Ming.
Although Samuel Dalembert seems to be a good fit for the Rockets, it is very tough to fill the shoes of a 7'6'' big man that can play basketball on both sides of the court.
Defense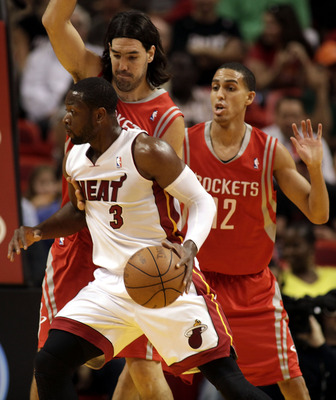 Marc Serota/Getty Images
The Rockets allowed 103.7 PPG last year and they did not change anything up to help out with that number.
Chuck Hayes was one of Houston's best defenders last year and he is no longer on the team. It seems that Kyle Lowry will be Houston's best defender this year. However, Patrick Peterson will help out tremendously.
It would be nice if the Rockets' leading scorer would learn how to play defense, but Kevin Martin seems to only know how to score.
The Rockets were great on offense last year, but their defensive struggles seemed to overshadow that. If the Rockets want to compete this year, they have to get better on defense.
Finding a Superstar
Ezra Shaw/Getty Images
The Houston Rockets have great role players and second and third options, but they are missing the key ingredient to their team: a superstar.
There is no one on the Rockets that really sticks out and can be considered a go-to guy.
Kevin Martin did average 23.5 PPG last season, but he still has some work to do to be the superstar of this team. Playing any kind of defense would be a great start.
Kyle Lowry made some great strides last year and is really emerging as a star player on this team, but he is far from an All-Star.
At this point, Martin is obviously the best option on this team, but I am still not convinced.
Their Schedule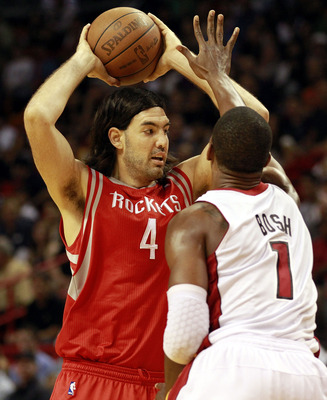 Marc Serota/Getty Images
With the oldest player on Houston being 31 years old, the length of the season will not hurt the Rockets in any way.
However, what will hurt them is how tough their schedule is.
Along with Charlotte and Indiana, Houston has the most back-to-back games in the NBA this year. Not to mention, the Rockets have their fair share of three games in four nights all season long.
This would be challenging to any team in the NBA.
Keep Reading

Houston Rockets: Like this team?