Insight Bowl 2011: Bob Stoops' Iowa Roots
December 21, 2011
As the Oklahoma Sooners prepare to face Iowa in Tempe, Bob Stoops has expressed his unhappiness about going to battle against his alma mater, the team that had a formative influence on Stoops and paved the way for his successful coaching career. 
"I hate the fact that we're playing each other; but, hey, it's a bowl game. It will work out," Stoops said, via Iowa newspaper The Gazette.
Stoops was a four-year starter at defensive back for the Hawkeyes from 1979-82, earning All-Big 10 and co-Big 10 Player of the Year honors in the process. Legendary coach Hayden Fry, to whom many prominent football coaches (including Stoops) trace their roots, led Iowa to a share of the conference title and Rose Bowl berth in 1981.
Amazingly, the last time the Hawkeyes faced the Sooners was in Norman in 1979, when Stoops was a freshman. OU prevailed 21-6 after amassing 269 rushing yards thanks to Heisman-winner and Sooner legend Billy Sims.    
In an Insight Bowl teleconference featuring Stoops and Iowa coach Kirk Ferentz, more interesting details about Stoops' Iowa roots surfaced. 
Ferentz noted that his first full-time college coaching job began at Iowa in 1981, when Stoops was a junior. He was not shy about expressing his admiration for the undersized yet hard-hitting defensive back from Ohio.
"He was one of the leaders of the football team. No question about that. And not the biggest or fastest guy on the team but certainly one of the smartest and toughest, and that really is what epitomized that team is a tough, smart group," Ferentz said, via The Gazette.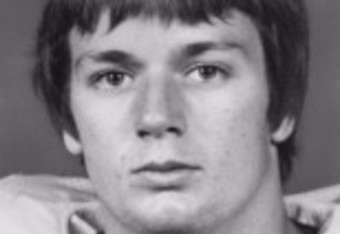 Even Stoops, hardly the sentimental type, couldn't refrain from reflecting on his ties to Iowa and Ferentz, revealing that the two men and their respective wives have a close relationship.
"Yeah, we are very good friends, Kirk and Mary, my wife Carol and I. He was very influential in my life. He was a young coach. I was a player. And then as a graduate assistant trying to become a coach, he was very good to me, always. Very close with him, related to him because he was the youngest coach on the staff. His wife Mary was always great to me and my wife," Stoops said. 
After graduating from Iowa and serving as a graduate assistant and part-time coach for a few seasons, Stoops moved on to Kent State and eventually secured the co-defensive coordinator position for the now-legend Bill Snyder at Kansas State. Stoops was an integral player in the Wildcats' miraculous turnaround, parlaying his success into an even more successful stint as defensive coordinator at Florida under Steve Spurrier, who led the Gators to the national championship in 1996.
Eventually, in December of 1998, the Oklahoma Sooners, needing a fresh start, decided to take a chance on the promising young defensive coordinator from Gainesville. The rest, as they say, is history.   
So, when the Sooners and Hawkeyes face off in less than 10 days, don't forget that if not for the team in the yellow and black, one of the most successful coaches in Oklahoma football history would not be where he is today.
Footage of Stoops' playing for the Hawkeyes can be found here:
1. http://www.youtube.com/watch?v=vD0y9UCuzJ8 (Go to 7:07 to see Stoops make a tackle and get into it with a Wolverine player after the play)