5 NFL Players Who Get All the Superstar Calls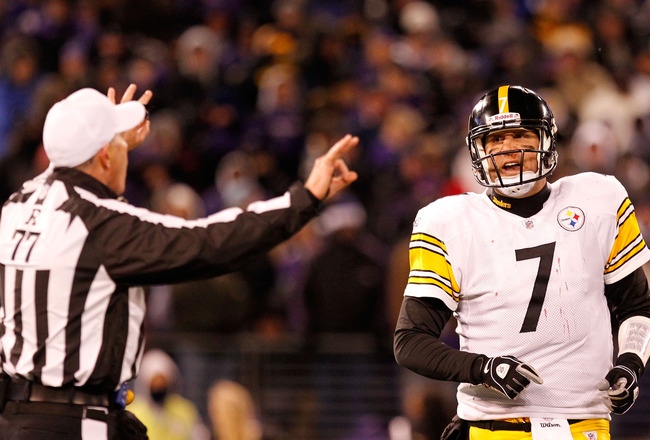 Geoff Burke/Getty Images
They are the players that get every call.
They are the ones that are the beneficiary of both the yellow flag and the no call.
Either way, they are getting all of the love from the NFL referees.
These decisions come both from the league office and are also many times simply the judgment call of the officials on the field.
Either way, these are the players reaping the benefits of getting the superstar calls.
5. Running Backs Who Lead with Their Heads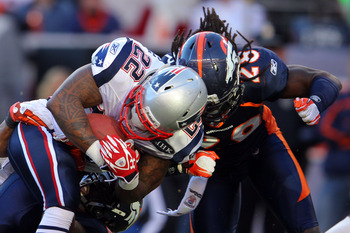 Doug Pensinger/Getty Images
The NFL claims it is all about safety.
Defenders can't lead with their head on tackles.
Yet running backs can lower their head on defenders, and when was the last time you saw a flag dropped on that?
The most disturbing thing about this is that the running backs are usually running, while many times the defensive player is standing still.
The NFL is all about offense, not safety.
Offense equals television ratings.
4. "Defenseless" Wide Receivers
I am all for the protection of players. And when a wide receiver is in a defenseless position, you have to make sure they are protected.
However, take a look at this personal foul called against the Texans' Danieal Manning.
I mean...really? What did he do wrong?
3. Offensive Linemen Who Chop Block
The NFL rule states that on a running play a defender cannot be engaged either high or low by an offensive player and then be chop blocked by another defender.
How often do you see this called?
Rarely.
If ever.
And this would protect uncountable players.
Too bad they play on the wrong side of the ball.
2. The Wide Receivers Who Are Tough to Cover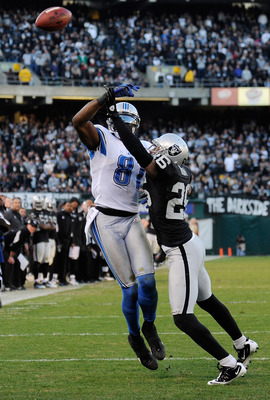 Thearon W. Henderson/Getty Images
I have no problem with the referees policing the defensive backs who are interfering with the wide receiver's ability to make the catch. These plays should be called.
And when you have a receiver like Calvin Johnson (pictured) who is nearly impossible to cover, you are going to see some yellow flags fly.
I do wish they were a little more balanced in when they call offensive pass interference.
And by balanced I mean...if they EVER called offensive pass interference.
This is referred to by many as the Michael Irvin Rule, which states that a wide receiver may do ANYTHING in his power to get open short of using a weapon.
1. The Golden Boy Quarterbacks
They don't call it the "Tom Brady Rule" for nothing.
The NFL officials are really looking to protect knees.
Well, unless those knees belong to defensive linemen.
Or linebackers.
Or defensive backs.
Okay, so the officials are really looking to protect quarterback's knees.
I'm not sure which is worse in this clip.
The call...or Brady's whining and reaction.
Some of these "roughing the passer" calls are getting ridiculous.
The referees are going to protect the quarterbacks even at the detriment of the game.
Keep Reading