Why Drew Brees Is King of Louisiana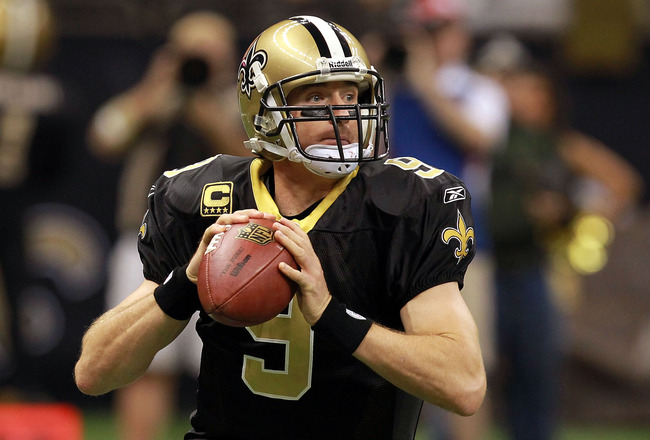 Ronald Martinez/Getty Images
When Bleacher Report ran a poll recently asking fans to crown their local king, the people of Louisiana spoke loud and clear: Drew Brees. Nobody else was even close.
So what makes the Saints QB so special? It's more than just his on-the-field play, although that has a lot to do with it. Let's break down the Big Breesy and see just why he means so much to the folks in Louisiana.
Hall of Fame Talent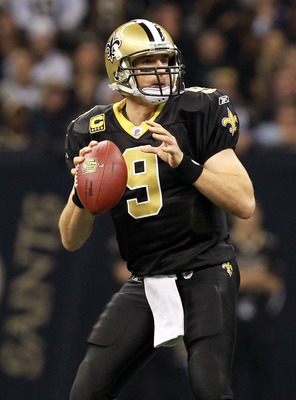 Ronald Martinez/Getty Images
When Brees was cast off in San Diego in favor of Philip Rivers, the Dolphins almost snagged him, but were too worried about his shoulder that he just had surgery on. The Saints took a chance and, boy, did they get this one right.
Since arriving in New Orleans, Brees has never averaged less than 276 yards per game, thrown fewer than 26 touchdowns or missed a game due to injury. He has been the glue that has held this team together and made them contenders when they used to be a running joke.
And the scariest thing? He's getting better.
MVP Season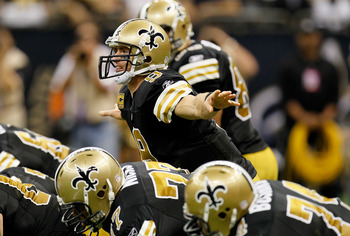 Kevin C. Cox/Getty Images
Everyone has centered on Aaron Rodgers as the NFL MVP this season, but Brees has made a huge case of his own.
Let's no gloss over the fact that Brees is about to shatter Dan Marino's record for passing yards in a season, is completing 71.5 percent of his passes and has a career high 37 touchdowns with two games to go.
If Brees finishes the season as strong as ever and Rodgers stumbles like he did next week, the Saints quarterback could walk away with the prize.
Super Bowl Champion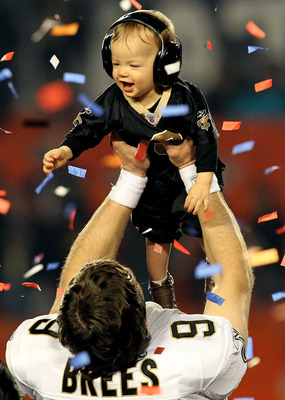 Ronald Martinez/Getty Images
After Hurricane Katrina rocked New Orleans in 2005, the city took years to recover, and in all honesty, it's still recovering.
But in 2009, Drew Brees and the Saints gave the people something to believe in. The city rallied around them en route to the first Super Bowl win in franchise history.
From that moment on, Brees basically had the key to the city. He gave Louisiana a Super Bowl. That's almost enough right there.
He's Just a Good Guy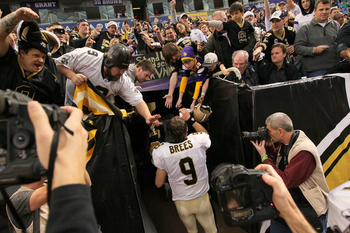 Adam Bettcher/Getty Images
You hear it from everyone who has had any sort of interaction with Drew Brees: he's a good guy. And that means something to us.
In a sports world filled with me-first personalities, excess lifestyles and manufactured image, that means something. Brees was the 2006 Walter Peyton award winner for his charity work in New Orleans after Katrina and was also the 2010 Sports Illustrated Sportsman of the Year.
Brees is involved in a number of charities, his most notable being the Brees Dream Foundation which serves to rebuild and restore parks and playground for underprivileged children, among other things.
This is one of the few guys in sports that you can truly look up to on and off the field.
Keep Reading

New Orleans Saints: Like this team?