Top 10 Brazilian Footballers of All Time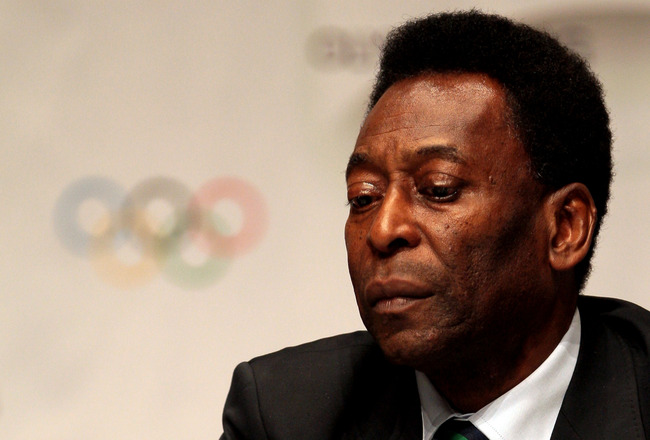 Peter Macdiarmid/Getty Images
Brazil has produced a whole host of legends, perhaps more than any other nation. From their catchy names to their captivating style of play, these players have been heroes to Brazilians and admired the world over.
The incredible success that Brazil have experienced down the years make it hard to compile a list of the top 10 Brazilian players of all time; there are just so many worthy of recognition.
Partially for that reason, and partially because it is hard to compare something that is incomplete with something that is, only players who have finished their careers and retired from professional football have been considered for this list (hence no Ronaldinho, Roberto Carlos or even Rivaldo, however close they may be to retirement).
So, here is my list of the 10 greatest Brazilian legends of all time. I hope you enjoy the list and please feel free to post any opinions, or your own top 10 in the comment section below. With so many to choose from, there are bound to be players I've left out who you'd like to see included, so do remember this is just my opinion!
Nílton Santos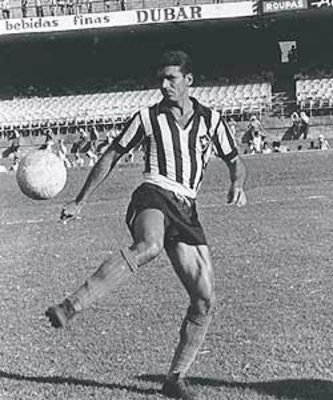 Nílton Santos revolutionised the role of the wing-back and turned it into what it has become today. His runs down the left wing were a revelation and were to become an important part of Brazil's exciting style of play.
Modern names like Roberto Carlos, Ashley Cole and Daniel Alves owe their opportunity to Santos, the man who effectively invented their position. Santos formed a devastating partnership with Djalma Santos, Brazil's right-back, as the South Americans presented oppositions with a whole new threat.
Santos was not just a great attacking player—he was equally brilliant in defence; his tackling, marking and positioning were every bit as good as his close control.
The best example of the controversy his style of play caused was his goal against Austria in the 1958 World Cup. As he left defender after defender for dead, his manager was seen screaming at him to get back into position, right up to the moment he scored.
Didi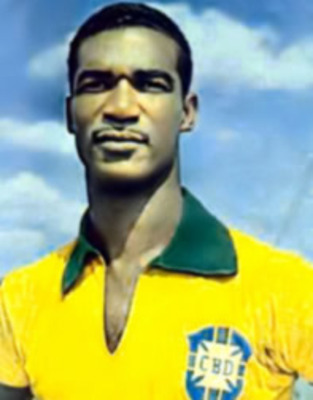 Didi was a linchpin in midfield for Brazil, playing in three consecutive World Cups (1954, 1958 and 1962), winning the second and third.
He could pick a pass better than anyone, would run all day and, given his small stature, was remarkably strong. He could also hit an incredible free-kick, getting the ball to drop at just the right time to drop into the goal with a technique known as the "dead leaf."
Didi almost lost his leg at the age of 14 as the result of an infection. Luckily he didn't, and went on to become a midfielder who would never be found out of position, would always give his all and could provide a spark of magic, be it with a free-kick or a breathtaking pass.
Zizinho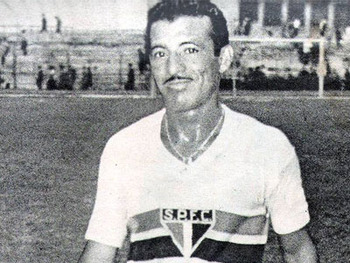 Zizinho's career was, despite his incredible ability and many accomplishments, overshadowed by Brazil's failure to win the 1950 World Cup. Perhaps that is why he has not received the recognition he truly deserves.
Whatever the cause, it does not change the fact that Zizinho was, to quote Pelé from the Guardian, "a complete player. He played in midfield, in attack, he scored goals, he could mark, head and cross." It was fitting, therefore, that Zizinho gave way in favour for the young Pelé.
His close control, skill and shooting were remarkable and helped define the style of play that Brazil has become so famous for. A record of 30 goals in 53 Brazil internationals reveal just a small portion of the incredible talent Zizinho possessed.
Roberto Rivelino
One of the finest creative midfielder players in history, Roberto Rivelino was immensely skilled on the ball; he invented the Elastico which Ronaldinho is now famed for.
With incredible close control, fantastic vision and a shot of unbelievable power, Rivelino was a devastating player for Corinthians, Fluminese and Brazil, with whom he won the 1970 World Cup. Rivelino was crucial to that triumph, creating and scoring goals as he shone in a side full of stars.
Few could match his imagination and ability to pick a gap, either to run, pass or shoot through. Ninety-two appearances for Brazil, and 26 goals, made him a regular in the Brazilian side for 13 years.
Socrates
Sócrates was a player of prodigious skill, vision and strength. He was also a rebel who did it all whilst drinking and smoking heavily.
Sócrates also managed to juggle qualifying as a medical doctor and being a professional footballer, something that speaks volumes about his talent, intelligence and character.
An accomplished passer, Sócrates could create goals or score them; he could shoot and pass as well as anyone ever has. Part of the 1982 World Cup squad, regarded as one of the finest collections of footballers of all time, Sócrates was the captain and a standout performer.
Also a political activist, Sócrates was a national hero, and his recent passing was greeted with great sadness around the world. He was a truly great footballer, but also a great man.
Romário
A prolific goalscorer, Romário was one of the finest strikers of the 1990s. His best year was undoubtedly 1994, as he scored 30 goals in a season for Barcelona and won the World Cup with Brazil, netting five times in the process.
The Brazilian has claimed to have scored over 1,000 professional goals, but the tally is likely closer to 900. That should do nothing to diminish his status as a rampant goalscorer. He was lethal just about everywhere he played; he finished as top scorer in the Brazilian league at the age of 40.
Nobody was better in the penalty area than Romário; he always knew where to be and when to be there.
Ronaldo
Ronaldo is the greatest striker of the modern era and one of the finest of all time. The Brazilian netted 62 times in 97 games for Brazil, an impressive record, and thanks to spells with PSV, Barcelona, Inter Milan and Real Madrid, he was one of the best footballers of his generation.
A three-time FIFA player of the year, Ronaldo scored goals for fun at the highest level for club and country; he is the top scorer in World Cup history with 15 goals, and he kept on scoring goals at club level until he retired in 2011.
Late in his career, Ronaldo struggled with his weight and injuries (problems which were undoubtedly related), but at the height of his powers, he was a terrifying proposition who could outrun, out-skill and outscore whole teams.
Zico
As the video demonstrates, Zico liked to score goals. A record of 52 goals in 72 games for Brazil helps illustrate just how good the man known as "The White Pelé" was.
One of the finest dribblers to ever take to a football field, Zico was also a remarkable passer, finisher and free-kick taker.
Zico had admirable close control and could simply walk around players as if they were not even there. He never won a World Cup, but was part of the 1982 Brazil squad that is regarded as one of the finest collection of football players in history.
The attacking midfielder now manages the Iraqi football team and has also experienced success in management with Fenerbahce.
Garrincha
Garrincha was known as "The Angel with Bent Legs," and overcame a spinal defect and legs uneven in length and bent in shape to become one of the most technically brilliant footballers of all time.
He was a magician on the ball, capable of just about anything, and was blessed with marvelous agility and vision. He was also an accomplished free-kick and corner taker, and could hit a powerful shot with either foot.
A right-winger, Garrincha, as the video shows, was capable of beating any and all defenders with a dazzling array of skills and dummies.
Garrincha was an alcoholic and died at the age of 49 as a result of his drinking. Relatively unknown, perhaps as a result of his early passing, Garrincha is one of the finest footballers the world has ever seen.
Pelé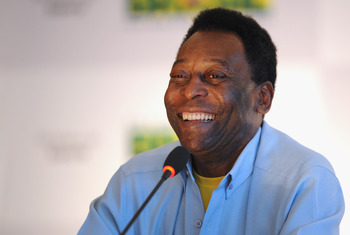 Michael Regan/Getty Images
One of—if not the—best of all time, Pelé was a truly incredible striker. His goalscoring record for Brazil is unmatched. His tally of 77 goals from 92 appearances is impressive to say the very least.
A World Cup winner by the age of 17, Pelé quickly became recognised as one of the best in the world; he was even declared a national treasure so that he could not be transferred to a European club.
His pace, dribbling, heading, passing and shooting were all of the highest order and helped him to well over 1,000 goals, if friendlies are included, during a hugely successful career.
From his first season with Santos, when he was the league's top scorer, to his final season with the New York Cosmos, Pelé was a goalscoring machine who is yet to—and may never—be matched.
He is not just the greatest Brazilian footballer of all time, but the greatest footballer ever.
Keep Reading