Monday Night RAW Results 12/19/2011: The Top 5 Questions Going Forward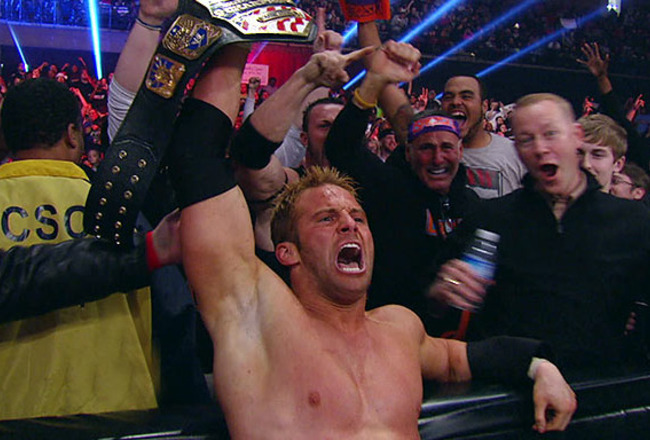 I was so proud of my brothers and sisters in Philadelphia tonight. As someone from the area, I have to acknowledge how great the crowd was and how proud I am to be a member of the Philadelphia family.
Tonight we witnessed a "Sexual Chocolate" chant, a crying Big Show and the destruction of John Cena.
As I do every Monday night following RAW, I present the "Top Questions Going Forward."
These questions are meant to stimulate conversation and give us pause so we can examine current storylines.
Shall we have it?
Do the People Who Bought TLC Feel Cheated?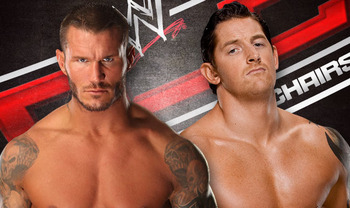 Wade Barrett versus Randy Orton sounds like a match that should be on pay-per-view!
That is because it was on pay-per-view only a day ago.
Barrett and Orton's feud has been escalating for weeks, and last night Randy Orton defeated Barrett at TLC. Apparently that match settled nothing because less than 24 hours later they fought again on Monday Night RAW.
Can someone explain to me why you would want to see the same match over and over again? I just cannot comprehend it, especially when there was no foul play in the ending of last night's match between Barrett and Orton.
At what point does a feud become "settled" if a match with a definitive ending cannot solve anything?
Do not mistake my message here. I enjoy the feud between Orton and Barrett, but when Orton cleanly defeats Barrett then I really have no reason to want to see them fight again. I wanted to see them fight over the title in the future, but if they are continuing to feud right now then how will one of them become the champion?
The WWE knows how to create a good feud but they have absolutely no idea how to keep one interesting. To me a feud is not just watching the same match over and over again when there are clean victories involved. At some point the feud needs to end and a clean victory should signify that one man is better than the other.
I just feel like they are wasting Randy Orton and Wade Barrett by having them feud for no reason. I can understand continuing the feud if there was a controversial ending last night at the PPV, but there was no such thing.
Basically people paid 50 bucks to watch a match they could have just witnessed for free just one night later. True, it would not be a "tables match" but there was a match and a table was involved by the end.
Does anyone else feel cheated?
Who Writes the Storylines for the Diva's Division?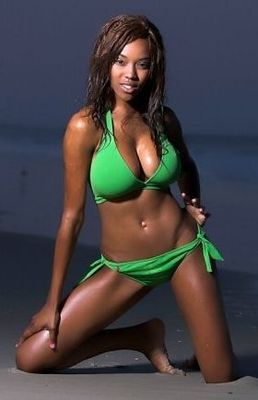 I only ask the above question because I truly believe that they have Hornswoggle throw darts at pictures of the Divas to come up with the outcomes of their matches.
Beth Phoenix defeated Kelly Kelly last night at TLC, but 24 hours later she is bested by Alicia Fox in less than three minutes?
Are you serious, bro?
Beth Phoenix seems unstoppable when she has to fight at a PPV, but on RAW she just continues to look embarrassing. What was the purpose of having her lose to Alicia Fox tonight? Wouldn't it be more interesting if the WWE had a match between Alicia Fox and Natalya to determine the number one contender for the title?
If Alicia Fox can defeat Beth Phoenix so easily on Raw then how are we supposed to believe Beth even deserves to be champion? Beth Phoenix is a respected female wrestler among WWE fans, but she looks so weak when she is booked to lose these absurd matches on RAW.
If the WWE wants to push Alicia Fox then have her beat OTHER divas and allow her to climb the ladder in the division in order to face Beth Phoenix at the Royal Rumble. Is that such a hard concept to understand?
Is the WWE Finally Going to Build a Tag-Team Division?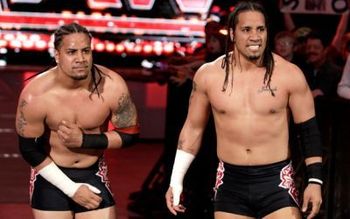 Last night, Air Boom successfully defended their titles against the team of Epico and Primo. Tonight we witnessed a very entertaining match between Epico and Primo against the Usos.
Is the WWE finally ready to take the tag-team division seriously?
In order to have a decent tag-team division you have to have more than one talented tag-team on your roster. It would appear that the WWE has finally realized that and began to beef up the division.
I would feel more comfortable if there were at least two more legitimate teams in the WWE, but at the moment there are three young, talented teams including the champions, Air Boom. I honestly am very impressed with the Usos, as well as Epico and Primo.
Tonight I saw fast-paced action, multiple moves involving cohesive partners working together and Rosa Mendes looking fine. Why is Rosa Mendes important? The answer is: She is a manager, and some of the most successful tag-teams in WWE history always had great managers.
I am not saying she is great, because that is yet to be determined, but it is nice to see her in the corner of her team. I would not mind seeing her take on a role similar to Sunny back in the mid-nineties. Sunny did anything she could to get her team in better position to win, and Rosa Mendes could fill that role nicely in the future if the WWE decided to push her tag-team.
Tonight's match between the Usos and Epico and Primo is a good sign for the revival of the tag-team division. Do you think the WWE will continue to make the right moves within the division?
What Does Kane vs. John Cena Prove?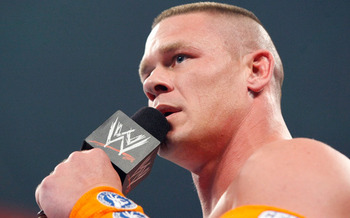 Everyone is excited by the return of Kane and his mask, but I do not see the point in having him feud with John Cena.
What did Cena do to Kane to warrant this feud? Even the announcers remembered that it was Mark Henry who put Kane out of action, not John Cena.
Older fans are giddy at the sight of Kane destroying Cena, but the intelligent fan knows that will not happen every week. Cena will not be walked on for the next month by Kane. There is no way the WWE is going to have John Cena's momentum slump prior to his match against the Rock at Wrestlemania.
So again I ask: What does this feud prove?
I may not like Cena all the time, but even I do not see the point in having him look so weak against the "big red machine." I also would not see the point if the WWE had Kane return only so John Cena beat him in a match next month.
I would rather have Kane feud with Mark Henry, the Big Show, the Undertaker; basically anyone that made sense.
I understand Cena has nothing to do right now since he is out of the WWE title picture, but there has to be something more beneficial for him to do than have an irrelevant feud with Kane. I do not see how this feud can conclude without making one of them look weak in the end.
Where Was Triple H?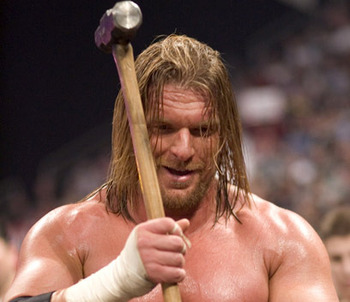 I will close this article with a question that came to me right before the end of the show: Where was Triple H?
Triple H defeated Kevin Nash last night at TLC, but that is not the reason I wanted to see him come out tonight. Yes, I am glad that the horrific feud between Nash and Trips is over (hopefully), but I also want to see Triple H, the COO again.
Yes, you read that correctly, Triple H is the onscreen COO of the WWE. I almost forgot too.
When Triple H revealed himself to be the new "COO," most fans believed he was going to be to CM Punk what Vince McMahon was to Steve Austin once upon a time. Instead Triple H entered the most dysfunctional feud I have ever seen with Kevin Nash. Their latest rivalry was not only forgettable but borderline traumatic.
Perhaps Triple H was nursing his brittle body from last night's match, but I wanted to see him at least come out tonight and reestablish himself as COO. He did not have to play a major role on tonight's episode but it would have been nice to remind the fans that he is alive. Remember aside from last week Triple H has not been seen on RAW in six weeks.
Am I the only one who noticed Triple H's absence? Does anyone else even care if he was on RAW or not?
Let me know in the comments section and be sure to list the questions that you came up with after tonight's episode of Monday Night Raw. Also be sure to follow me on Twitter @ClassicJoeyMac.
Keep it classic everyone!
Keep Reading