Which 2 Welterweights Should Fight for the Vacant Strikeforce Belt?
Use your ← → (arrow) keys to browse more stories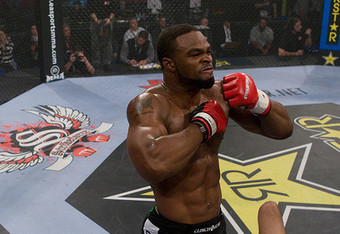 Since Strikeforce has been acquired by Zuffa, the subsidiary of the UFC, there have been many changes made to their previously talent laden roster.
Notables Alistair Overeem, Cung Le and Dan Henderson have all since transitioned to the Octagon, however, arguably the biggest hit the organization has taken was the loss of their welterweight kingpin in Nick Diaz, who drew record numbers for the promotion and put on many memorable performances inside the Hexagon.
The Stockton native has since emerged as a top contender in the UFC, deftly defeating former two-time world champion BJ Penn this October, earning him a shot at the interim title this February where he takes on Carlos Condit, while champion Georges St-Pierre remains on the mend from a successful knee surgery.
While things remain new and exciting in the UFC, Strikeforce has been left struggling to fill in the void that the aforementioned Diaz has left behind.
Though former Pride champion Kazuo Misaki has been rumored to join the San Jose based promotion in the 170-pound field, the Japanese star has failed to return to the organization since a September 2009 battle with Joe Riggs, whom Misaki finished with second-round strikes.
However, an intriguing battle between two of the divisions top talents is currently slated for January, as the homegrown Tyron Woodley takes on Canadian star Jordan Mein.
Woodley has remained undefeated in his career and currently holds a 7-0 record in Strikeforce, besting the likes of Andre Galvao, Tarec Saffiedine and Paul Daley along the way.
Mein has only been featured in one bout with the organization, but the resounding TKO victory over former title challenger Evangelista "Cyborg" Santos was more than enough to cast the spotlight on this 21-year-old prodigy.
With no other viable contenders in the division at the moment, the ensuing battle between both Mein and Woodley would be more than deserving of determining the next champion in the welterweight division, serving as a means to an end for the promotion, who will now seek to scout talent for the scarce weight class.