WWE RAW: Complete Preview, Rumors, News and More for Dec. 19
December 19, 2011
Gallo Images/Getty Images
After one of the wildest shows of 2011 in TLC, the WWE is moving forward towards the Royal Rumble with some new leaders in the locker room.
With two new champions named and CM Punk retaining his belt, the IWC has officially gotten everything they could ask for from WWE. Now it's time to see if WWE can follow the excellent PPV up with a stellar Raw.
Where: Wells Fargo Center, Philadelphia, PA
When: Monday, December 19, 2011, 9:00 p.m. ET
Watch: USA Network
Rumors
Mark Henry Hurt?
With Daniel Bryan winning the World Heavyweight Championship last night from Big Show after he beat Mark Henry, the WWE is clearly showing that they are going in a new direction with the World title. There have been reports that Henry suffered a groin injury and the WWE decided to give the belt to Bryan now because of it, but all the injury did was speed up the plan that WWE already had with Bryan as champion.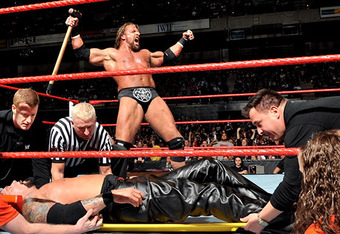 Kevin Nash's Knees
There is no official rumor, but I imagine Kevin Nash will have a full-body ice down after his 52-year-old self put on a match that was much longer (and much better) than most people thought he could go. It will be interesting to see if he is on Raw or if he needs the night off.
Storylines to Look for On Raw
Where Was John Cena?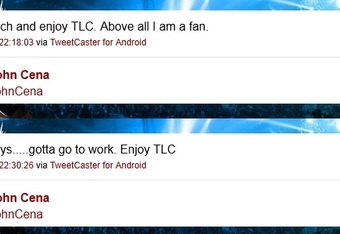 John Cena was tweeting all weekend about not being at TLC, and for the first time in a long time, the WWE was missing CeNation. While he has said he will be in Philly for Monday's Raw, it is still unclear why the star missed TLC.
What's Next for Kane
The popular consensus is that Kane will feud with John Cena because of his vicious attack on Raw last week and his subsequent attack during a live house show. This is a good move by WWE if it comes to fruition because it's a stop-gap feud while Cena waits for The Rock and builds Kane up as a heel.
CM Punk is the Best in the World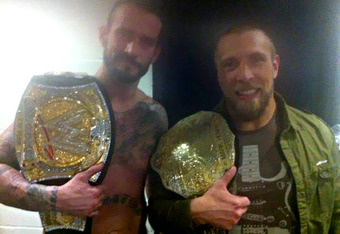 After years of watching wrestling, there aren't too many things that I haven't seen. Sunday at TLC, CM Punk made me love him even more by loosening the second rope in order to remove his handcuffs. While the TLC match itself wasn't one of the best in WWE's history, the spots in the match made it memorable enough, and the outcome is what the fans wanted.
Daniel Bryan is the Second Best in the World
Daniel Bryan is another Ring of Honor product that has utterly impressed the WWE brass over his tenure with the company. Now, it's his time to shine. With CM Punk clearing the way for Bryan's underground following, the WWE sees the success he can bring and wants to test the waters. Let's see how long he holds the belt.
US Champion Zack Ryder and Dolph Ziggler's Feud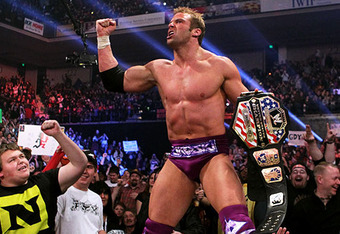 The Internet Wrestling Community has been clamoring for Zack Ryder to win the US Title, but this feud needs to be far from over. Ziggler and Ryder's opening match at TLC Sunday night was one of the best during the whole show. This feud has a chance to become one of the top in the company because of the fans' love for Ryder and Ziggler's ability to sell matches.
Check back for more on World Wrestling Entertainment as it comes, and check out Bleacher Report's WWE Page to get your fill of all things wrestling. For more on WWE/TNA, check out Ring Rust Radio for all of the hot topics.