Ask the Experts: Should Cowboys Extend Laurent Robinson?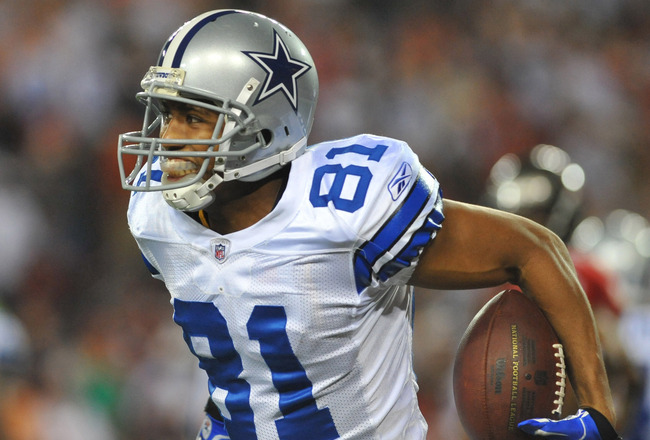 Al Messerschmidt/Getty Images
Laurent Robinson continues to be Tony Romo's favorite red-zone target after he once again caught a touchdown in the Cowboys' 31-15 rout of the Tampa Bay Buccaneers.
As he proves to be an asset of the team, should the Cowboys extend him before another team has a shot at negotiating with him? We asked our Bleacher Report experts and here's what they thought.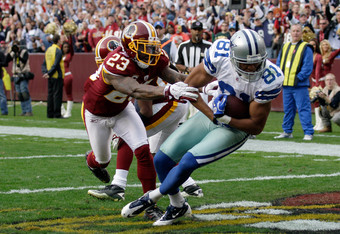 Laurent Robinson has been a huge part of the Dallas Cowboys' 2011 season and without question their best free agent signing of the year.
Robinson has nine touchdown catches and he wasn't even on the opening day roster, that's two shy of Miles Austin's career best of 11 back in 2009.
Cowboys owner Jerry Jones just got done wrapping up safety Gerald Sensabaugh for the next several seasons and It's time that arguably the team's best receiver of the season gets a contract extension. Dallas hasn't had this many offensive weapons since the days of Terrell Owens and one could even argue that with Dez Bryant, Miles Austin, Jason Witten and Robinson all proven offensive contributors, this offensive is more stacked than the T.O. years.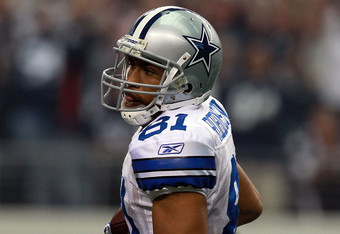 Getting paid just under $700,000, Laurent Robinson is an absolute steal so far in 2011. With 792 yards and nine touchdowns, I'd say the Cowboys have definitely gotten their money's worth.
Robinson may have seemed like a dime-a-dozen receiver after being cut by the St. Louis Rams, but you can't buy a rapport like Robinson and Tony Romo have developed. With Miles Austin and Dez Bryant locked up, the Cowboys would be smart to extend Robinson to bolster their receiving corps.
Austin and Bryant have injury issues every year which bring us to the fact that you can never have too much depth. Robinson won't likely cost much to lock up for the next few years and in my opinion it would be a very smart move.

Dallas Cowboys: Like this team?