WWE TLC 2011 Results: 7 Huge New Rivalries We Could See Going Forward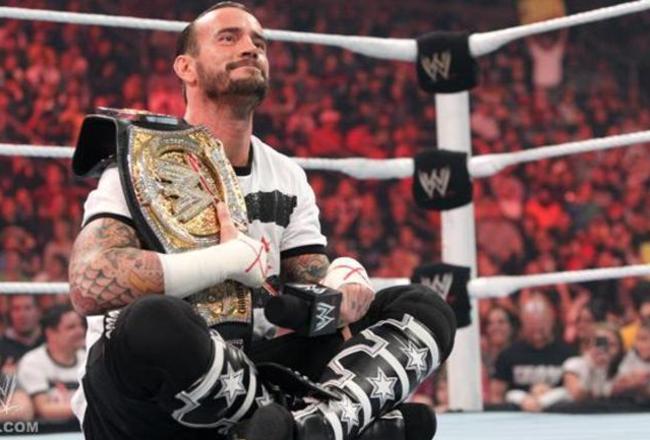 Sunday is over, and a great night of wrestling has finished.
CM Punk is still your WWE Champion, but a few huge title changes came about.
We saw Zack Ryder get his first taste of singles gold with a United States Championship win, and Daniel Bryan had the shocker of the night as he cashed in his Money in the Bank briefcase to become the World Heavyweight Champion.
Where does this all lead us? Well to Royal Rumble which should see some great build up as we go over a month without a pay-per-view.
During that time, many rivalries will be developing or continuing to develop thanks to the great work done last night.
However, with so many different angles and storylines possible to build off of from Sunday, where will be headed on the Road to WrestleMania?
What has TLC told us about big feuds in the future?
Well, I can tell you at least seven huge rivalries that could be coming out of Sunday's PPV and leading forward probably to WrestleMania, so bear with me.
Beth Phoenix vs. Alicia Fox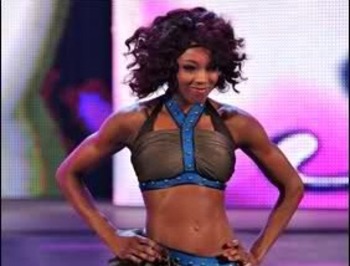 Beth Phoenix, at this point, is looking absolutely unstoppable. Her run against the Divas is showing her to almost be at a different level to every other woman on the roster.
However, with dominant victories over Eve and Kelly Kelly, there is still one woman left to challenge Beth. That woman is Alicia Fox.
Fox has pulled out big wins several times against Natalya, Beth's second-in-command, which seems to always lead that star to facing the head star. It happened for Kelly and Beth. Why not Alicia?
Alicia is a decent in ring performer now adays who can really bring her athleticism when needed. That should lead to a good contest with a powerhouse in Beth.
Now, I'm not saying that Alicia should have a long feud with Beth. Far from it. Actually, I see this all leading to a huge women's wrestling feud headed for WrestleMania.
I'm saying that after Beth finishes everybody off a story will begin that she is untouchable, that no one can beat her. This will lead jealousy from her right hand who continually losing leading Natalya to turn on Beth and become a face.
At WrestleMania, for the first time ever, WWE's two female best competitors will square off in a hard-hitting, possibly technical contest. Give them twelve minutes at least, and you have a winner.
Alicia needs to be given her chance though which should happen soon.
Zack Ryder vs. Jack Swagger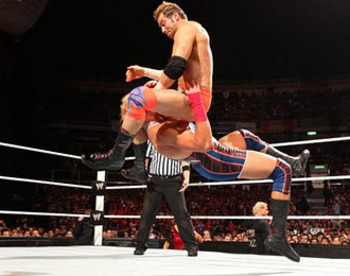 Zack Ryder is your new US Champion!
The Woo Woo Kid has reached the top of the mountain as far as he is concerned (for now).
But where does he go from this point on? Look at the Raw roster of heels and tell me how many actually make sense to face Ryder for that title. The fact is that they are few and far between.
Vickie Guerrero is going to be out for blood after Ryder's win, and Ziggler will be moving on to bigger things. After Ziggler gets his rematch clause out of the way, Vickie will probably send her second client in to fight for the title.
With his current booking, Swagger has little to no chance at winning out against Ryder. In fact, this feud would probably just build up Ryder. However, that is just what Ryder needs: a solid competitor to beat.
After that, he might face Alberto Del Rio who could be lost for competitors at that point, but Del Rio is still big enough that Ryder will need a decent competitor to build him up first.
Swagger presents that option.
Sheamus vs. the Entire Jobbing Roster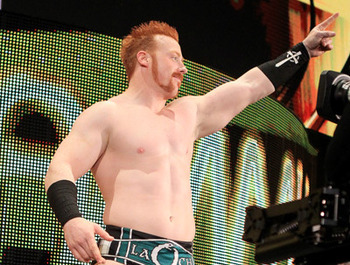 Okay, this is more of a hit on WWE than a serious slide, but, seriously, does Sheamus have any direction at all?
Big Show has taken Sheamus's spot as the second biggest face in the brand which has left Sheamus running through great competition like Heath Slater, Jinder Mahal, and Jack Swagger. He even jobbed in a battle royal to Hornswoggle.
Is there anyone on the SmackDown roster that Sheamus can face in a beneficial feud for both men?
Wade Barrett might be an option, but WWE would need to book both men strong which is a difficult balance. If they wait, this could be a great contest for the World Title down the road.
How about Cody Rhodes? Well, WWE wants Rhodes to be a dominant upper mid card star with Sheamus already a main event star with his booking just no competition. Sheamus would probably have to go down to Rhodes.
In the end, perhaps Sheamus will just face every jobber WWE has to offer in a handicap elimination match, and he will still win and go nowhere.
This is a sad state of affairs that might be worse than Sheamus's drought at the end of 2010.
Cody Rhodes vs. Goldust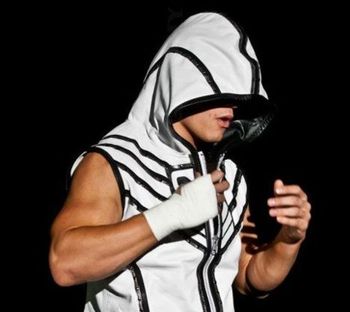 Rhodes tore through the legendary Booker T, and they may be setting up for one more match between the two; however, there is another legend waiting in the wings to give this rising star a nice push forward.
This legend has been clambering to face this star one time, partly because the two are brothers. Goldust and Cody Rhodes is something that we have never seen, but it could be booked to perfection.
With Rhodes seemingly beginning a tear though legends, who would better put the exclamation on that than the younger brother beating and retiring the older brother?
Rhodes can do weird. He can do unique. He can do dramatic.
Goldust was and still is all of those things, and he can probably still go in the ring especially when given this type of incentives that he himself to dying to compete in.
Will it happen? I don't know.
However, the booking is there. The story is there. Creative just needs to agree to do it.
The Miz vs. R-Truth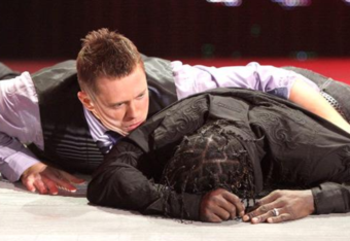 We know it's coming.
The Miz takes out his former partner, R-Truth, and he goes right to the main event scene.
R-Truth is going to have something to say about that. The Conspiracy against him, Little Jimmy who took him out, the spiders that lurk in his head. Who knows what Truth will say, but it will be entertaining.
The Miz is going to get got. Whether it happens a week from Monday when Truth is officially done with his suspension or at the Royal Rumble, this feud should be starting shortly.
It should be great to watch as both men are great mic workers and excellent entertainers.
All we can really hope is that Truth keeps his craziness as a face. We need more moments from him like we have gotten all year.
Daniel Bryan vs. Randy Orton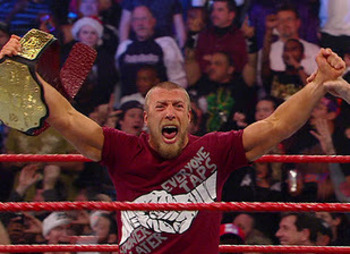 Wow, that was a moment, wasn't it?
Daniel Bryan has won his first ever World Heavyweight Championship becoming the first star from NXT to win either World Championship (he was also the first from NXT to win championship gold at all when he beat The Miz at Night of Champions in 2010).
Who knew that he would come this far this soon when he signed with the company? I sure wouldn't have bet on it.
Now, about this coming feud. Many would say that Bryan will now feud with an angry giant in Big Show, but that will be short term at best.
I can see Bryan's win against Show leading to a short feud between them turning Bryan heel for his actions. This will lead to the biggest face on SmackDown to come in and challenges for the belt.
This will probably lead straight to WrestleMania as long as Orton doesn't give Bryan's title reign the Christian treatment.
These two will have a phenomenal feud and an amazing match come WrestleMania as long as it comes to fruition. I can only hope.
CM Punk vs. Dolph Ziggler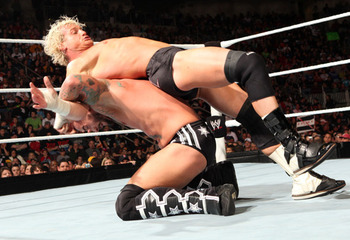 As Ryder goes up, so does Ziggler.
He has no gold to hold him back anymore, and Punk is running out of credible heel competitors.
Ziggler is a rising heel star who can go toe to toe with Punk in almost every way.
These two could have a great feud with loads of amazing matches together. Just think about the build up and then the actual match delivering on that build up.
This is one feud that has to happen for WWE in 2012. Whether it happens at Royal Rumble or they decide to hold it off until WrestleMania, Ziggler/Punk would be to die for.
Seriously, can anyone tell me a feud on Raw that has more potential that has never been seen before?
Sure, adding Daniel Bryan to the mix would make it even cooler, but he's a SmackDown star so don't go overbooking here.
For now, wrestling purists can rest easy knowing that Ziggler, Punk, and Bryan will be at the top of the card from now and until WrestleMania hopefully.
***
Thanks for reading!
Comment!
Keep Reading