Redskins vs. Giants: 5 Things We Learn from New York's 23-10 Loss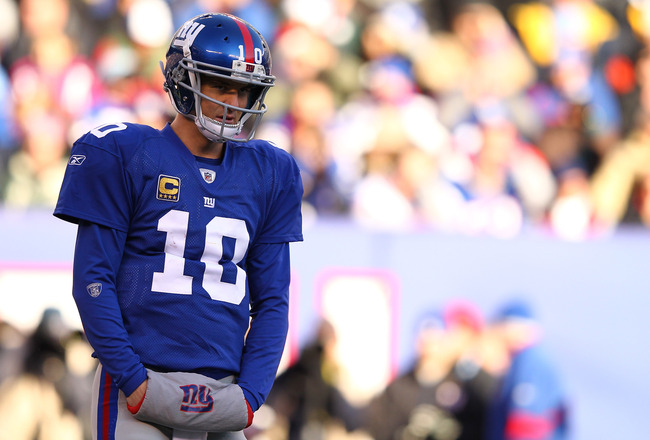 Al Bello/Getty Images
After the Dallas Cowboys took care of business last night, the New York Giants had to make sure and do the same against the 4-9 Redskins today.
They did just about the exact opposite of that.
The Redskins completely dominated the game from start to finish, and the Giants put on one of the most pathetic displays of heart I've ever seen.
Heads are about to roll. Here are five things we learned about the Giants from this loss.
Tom Coughlin Needs To Be Fired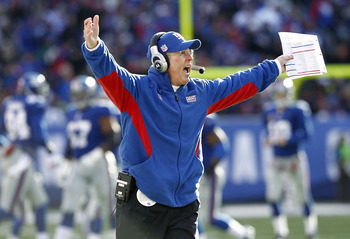 Jeff Zelevansky/Getty Images
Even if the Cowboys lose to the Eagles and the Giants beat the Jets and Cowboys to make playoffs, Tom Coughlin has to be let go.
The mood on the sideline and just the absolutely embarrassing showing from the team today, one that was void of any sort of passion and heart, showed me that Coughlin's voice no longer holds any water with the team.
It is time for a regime change.
Prince Amukamara Showing Early Signs of a Bust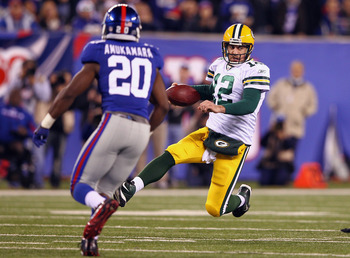 Al Bello/Getty Images
Prince Amukamara has shown no signs of any talent whatsoever so far this season, and fans are going to begin to question the selection if they hadn't already.
Amukamara got burned on 3rd-and-12, 3rd-and 8 (touchdown) and 3rd-and-14 plays in the first half and looked pretty bad doing it.
So far this season his coverage skills have not been bad, they just haven't been there at all.
Jason Pierre-Paul Is an All Pro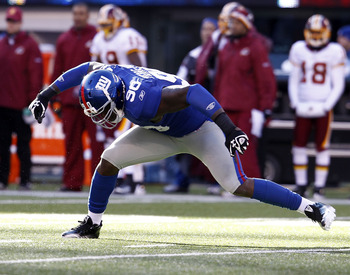 Jeff Zelevansky/Getty Images
If you have been watching Jason Pierre-Paul this season, you would already know he deserves to be a Pro Bowl player, but after watching the previous two weeks he should make the All-Pro team.
Today his performance was incredible and was the only player other than Michael Boley who was playing with any sort of passion. He finished with 16 tackles, two tackles for loss, one sack and three QB hits.
The Giants Will Be Big Eagles Fans Christmas Weekend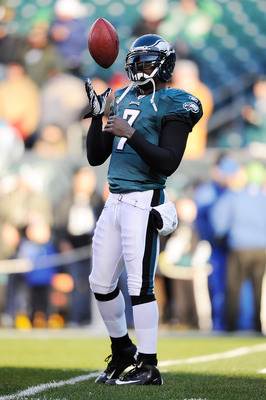 Patrick McDermott/Getty Images
Now that the Giants have shot themselves in the foot, they'll need a win from the Eagles over the Cowboys next Saturday to have any hope of making the playoffs.
All they'll want for Christmas is an Eagles win.
That said, the Giants still need to beat the 8-5 Jets on Saturday afternoon to have a shot, so it is not looking good to say the least.
Perry Fewell Is Overrated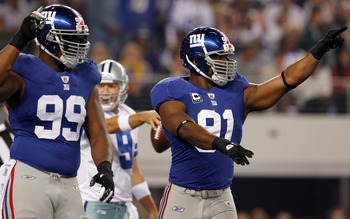 Tom Pennington/Getty Images
After turning around the defense in 2010, I've come to the conclusion that Perry Fewell is severely overrated. Many of you have already realized this, but I'm just starting to come around.
In the past couple of seasons, it was very rare that Fewell shut down a good offense. The only good game I would say he had was against the Patriots.
Other than that there has really not been a single good defensive performance against a talented offensive team.
I had secretly wanted Coughlin to either fall on his face or ride off in to the sunset so Fewell could take over as the head coach, but now I'm not so sure.
Keep Reading

New York Giants: Like this team?